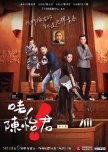 First, this drama may deserve a lower rating actually, considering I dropped it at Episode 12 when I first watched it two years ago and only recently picked it up again and finished it. However, I'm giving it a 9/10 because after finishing it, it has become one of my favorites and I already went back to rewatch the series.
The beginning of the series is slow, as they really go in depth with the main lead's character and career developments. But I dropped the series at first because I found her character to be unrealistic, as she's ever so hopeful in a world of corrupt politicians--funny, because this becomes the point of the series. How do the four main leads change as they try to bring justice in society/what kind of leaders do they develop into? Can Chen Yi Jun remain as hopeful and persistent throughout? After picking up the series, I began to root for Chen Yi Jun's "unrealistic" idealism myself.
The last ~three episodes were rushed and it felt like some scenes were missing, but didn't leave many unanswered questions, in a good way.
I would say the best part of the series was the amazing character development, as you really begin to feel for the different characters by the later half of the series, whether it's fortunate/unfortunate how they've developed.
Overall, the series was very inspiring to watch if you're interested in social justice/politics. Unlike other political dramas, this isn't just about corrupt political dealings and unlike other coming of age dramas, this isn't just about romance/family/career.
Was this review helpful to you?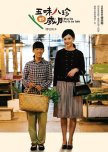 What She Put On the Table is a mini series inspired by Taiwanese TV chef Fu Pei Mei's (fiction) novel, but is also inspired by Fu Pei Mei's own life and recipes.
The series has two timelines, one in present day in which a son goes to check on his grandmother in the hospital (essentially to collect money from her), and one in the 1950s/60s that follows two women, Ah Chun and Fu Pei Mei. These two women are drastically different (poor/rich) but their lives come together over a series of events. Each episode is split between the timelines, as the grandmother reminisces people and recipes of the past.
The story was always engaging, had beautiful cinematography, and had consistent pacing throughout. It was more on the slow-paced side, but that's also just the reality with Q series and nearly 1.5 hour long episodes. None of the characters were perfect, but each of them relatable. I thought the characters' diversity of backgrounds and interests reflected Taiwan's society from that time - a clash of old immigrants from Guangdong, new immigrants from Beijing, KMT soldiers, PRC sympathizers/sleeper agents... The back and forth dialogue with Mandarin and Taiwanese can be expected from Q series.
Though the drama was interesting, rewatch value (especially for me, who rarely rewatches dramas) is very low - it's a very well done drama with characters that were sweet but not something addicting.
Was this review helpful to you?
It's hard to review this drama overall because it almost felt like two seasons of the same series. Yun Hai's villagers & the Taipei cast led the bubbly first half of the season, while dramatic plot led the second half. That being said, this Taiwanese drama did a great job on developing its characters and portraying realistic conflict in rural Taiwan. I think it's a bit of a shame where the second half of the plot went, as the first half set up so much potential either in taking time to develop characters or explore alternative plot points.
With that being said about the plot, I really appreciated the entire cast in this drama. Liu Yi Hao and Annie Chen had good chemistry. The Yun Hai villagers all made really realistic characters I cared about - the village chief, the police officer, and the Mi family wife are stand outs. I really really enjoyed Xie Ying Xuen's acting (who doesn't) and REALLY wish there was more - but honestly, she was probably too busy filming other shows/movies.
The music, though, was really the best part about the series. And honestly what made me watch it. They had their theme songs by Waa Wei and Kowen, an OST by Crispy, and original songs for Nana Lee, Jake Hsu, and Liu Yi Hao. I'm still waiting for an official release of Nana Lee and Jake Hsu's duet. pls.
All in all, I did enjoy watching this drama fully. And even though some plot lines were more dramatic than others, I still enjoyed (most of) them because I cared about the characters. It's a hopeful sign that Taiwanese dramas are improving in quality, from the writing to the directing to the acting.
But maybe best of all, as a Liu Yi Hao fan, I can finally say he can act in dramas. LOL
Was this review helpful to you?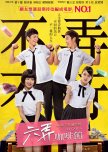 At Cafe 6 is a youthful romance, a coming of age story, and a deep reflection on the unpredictability of life. It's a film about Guan Min Lu growing up, falling in love, getting angry, becoming heartbroken... It's not a rom com about the perfect guy meets the perfect girl, but about an imperfect guy experiencing his life to the fullest.
The actors are all great at portraying their characters - it really felt like Min Lu and Bo Zhi had known each other for their entire lives, and the audience was just stepping into their lives. The camera work, the direction, the writing, the styling were all on point.
I never read the book, but At Cafe 6 was a movie that entertained me, but also made me think about the preciousness and fragility of our relationships with others. Coming out of the theater, there were a lot of flaws I noticed - there were pacing issues, it seemed some characters began to make irrational decisions. But as a whole, the film's positive points outweighed its negative points by far.
Was this review helpful to you?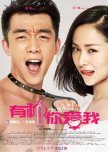 YIKES... I thought I could enjoy the movie because I'm a fan of Zheng Kai (through running man) and I liked a similar film, One Night Surprise, but this... was just a really bad movie. It probably deserves a lower overall score.
The film has elements of slapstick, exaggerated characters, ridiculous situations, terrible nosy parents, useless supporting characters, crude/criminal decisions made by the leads... and nothing to redeem it. The romance? wasn't rooting for any of them. The actors did well with the terrible script, I suppose. And the music wasn't detrimental to the film.
The movie left me asking why, why did I just watch this, and made me feel like a worse person for watching it.
Was this review helpful to you?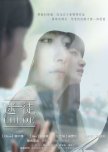 This review may contain spoilers
Chloe was a tightly written, beautifully shot, well acted short drama. Each episode is 20 minutes long, but by episode 2, I was invested in the story and the characters. It's pretty much a melodrama, but doesn't drag on or feel too angsty. It questions what love is, who deserves it, and what its practical limitations are.
A short synopsis: the series follows Chloe (Nana Lee), a 30 year old starting to produce her first music/reality show. Meanwhile, a friend/musician Shi Qi (Liu Yi Hao) comes back to Taiwan after five years. Chloe goes to a concert with Shi Qi's daughter Yaya and finds musician Rex (Liu Yi Hao), and wants him for the show.
There's nothing more to add, as that would be spoilers.
I really enjoyed learning more about Shi Qi (Chris Wu) and Chloe's relationship as the story went on. There was enough tension in each episode to keep you wanting to watch the next. Since this is a drama about a music program, they of course have great music (with cameos from Liu Yi Hao's real band Morning Call !!!).
One thing I thought the show could do better was expand on Liu Yi Hao's character Rex. That being said, you can only do so much in such a short series run. Nana Lee's ending was slightly surprising, but overall it was realistic? ish. Rewatch value is low because it's a simple story. Then again, Chris Wu and Liu Yi Hao and Nana Lee are all beautiful people.....
I would recommend this drama to people who are looking for a well written, short Taiwanese drama with beautiful actors, or to people who (like me) are already fans of Chris Wu, Liu Yi Hao, or Nana Lee. If you're a fan, it's well worth a watch.
Was this review helpful to you?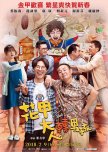 Cute sequel/continuation of the drama series A Boy Named Flora A. Not sure if this part was in the book, as I've never read it.
Since there's no synopsis: ?? returns from the military and ends up spending the night with ??, only to get caught by her parents (not unlike getting caught by ?? in the tv series) and madness ensues... Lots of crazy family members, alley chases, father-son arguments, time travel, farts, and celebrations to be had by all :)
It's such a treat seeing the family back together, in all its ridiculousness. Here, there's more romance, less family drama, but family remains at the heart of the story.
Was this review helpful to you?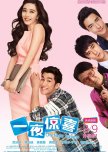 Perhaps this review is biased because I am in love with Fan Bing Bing, but overall I found this Chinese rom-com to be a very good Chinese rom-com - meaning, yes, expect the slap stick comedy, that one scene that is poorly CGI-ed, and the often ridiculous storyline. But what's a good rom-com without all these traits? I digress.
Fan Bing Bing and all her supporting men have amazing chemistry in this drama. Her character is the beautiful, successful, and single character leading a lot of rom-coms nowadays, but Bing Bing makes the character relatable and memorable. Watching her on her Mamma-Mia-esque quest to find the baby daddy didn't drag on, until a bit of angst set in near the end of the film. But the conclusion was worth it, as all the character remain likable throughout.
The wardrobe and set styling were all beautiful throughout the drama, as was the smooth directing by Eva Jin. As the writer/director of this film, you can see a lot of similarities with her past work, Sophie's Revenge, but a LOT of improvements as well.
This movie remains one of my favorite romantic comedies, would recommend if you're in the mood for something light, silly, and aesthetically pleasing (Aarif is so so handsome and how does Bing Bing look so young in this).
Was this review helpful to you?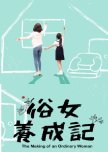 I am a fan of Hsien Ying Hsuan's acting, so I picked up this drama while on a flight. She truly adapts you're any role given - and shines as an independent 40-year-old lady living in Taipei on her own. The story explores the definition of personal success and happiness, as well as romantic and familial love.
The acting, writing, and directing are all superb. The story is seamless, with each episode focusing on a theme from Jia Ling/a relative's life, building up to the larger story. I loved both the present day and past storyline equally - which doesn't balance often in other dramas. Each episode, I felt like I was listening to the stories of a real family, as it reminded me of my own relatives or of myself.
My favorite episodes were 1, 3, 4, and 8 - but I was tearing up every single episode, really. I loved the beginning, middle, and end, and am so glad this story exists.
Was this review helpful to you?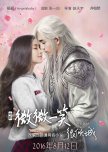 This review may contain spoilers
I knew nothing about the novel before watching this film, and only watched half of the drama but I thought the movie had more charming actors/performances and better CGI/set design by a long shot. The actors in the drama are stiff - not in a shy, introverted way, but in a dull plastic doll way. I was far more entertained by this movie.
That being said, the movie really fumbled with its pacing. The first 1.5 hours was focused on the leads falling in love - the last 0.5 hours was everything else under the sun. If the directors wanted to cover everything in the novel, then they should've paced it better. But since there were so many disparate topics and characters, I believe cutting certain storylines out would have benefited the movie. Without giving spoilers, there were certain one-sided-love stories that, though perhaps had a point in the original source, were just a waste of time in the film.
The film did a good job as a visually pleasing, light romantic film exploring the gaming world and college student world... but its representation of the heart of the source material is questionable. But it was definitely created to be something of the former than the latter (dat ending hashtag doe)
also - Jing Boran is so. handsome.
Was this review helpful to you?