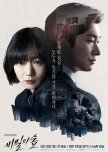 Stranger
109 people found this review helpful
Have you ever started a drama with great potential, only for it to fizzle out and come crashing midway? Have you ever started a drama with great potential, only for it to be ruined by cringe acting? Well, find a blanket and a comfortable place because Forest of Secrets is neither of those.
I originally decided to start this drama because I was captivated by the promotional poster - I knew nothing in particular of Jo Seung Woo or Bae Doo Na, but the poster drew me in immediately: dark, exciting, and striking - a great representation of this drama. I was sold after the first episode.
While I truly love K-Dramas, I think we can all agree that a lot of them are dumbed down to a point where you don't have to truly pay attention or think about what is happening in them - everything is explained plainly, no questions asked. Even crime and mystery dramas often times overdo it with the explanations so the viewer won't have to ask themselves 'huh? what happened? why'. You won't find this here. This is a drama that will require your attention all throughout, as missing a dialogue or a glance will confuse you later, without much explanation. This is a drama that asks for your full attention, and a drama that keeps its momentum until its last minute. There is no fizzling out, no unnecessary showdowns and car chases and fist fights, no rushed endings - no, everything progresses at a smooth pace that by the end you don't even notice that it's over because you're so used to its steady progression and flow. It feels strange and sad that in the coming weeks, I won't see Pros. Hwang Si Mok and Det. Han Yeo Jin running around and taking down corruption.
While Jo Seung Woo and Bae Doo Na are not what you might call top Hallyu stars (I'd argue about BDN but anyway), as say Park Bo Gum or Jun Ji Hyun, both are top-notch well-known experienced actors that infuse their characters with life all throughout. Not only them - the whole cast is stellar and even if I try to think of one loose performance, I can't. I could hardly believe that Jo Seung Woo is the same guy who played the main in God's Gift and that Yoo Jae Myung (Pros. Lee Chang Jun) is the same person who played Do Bong Soon's father.
And, of course, I cannot fail to mention the writer, Lee Soo Yeon, who has developed two of the most unique female protagonists in K-dramas for me. One determined to stand by justice no matter what and one determined to clear her father's name no matter the price - both executed perfectly until the end with no unnecessary fluff and delving into annoying, and quite frankly degrading, romances. Not only those two but all the pivotal characters went through such believable character development, that you will find yourself attached even to the most despicable of them - not because they're handsome and an oppa but because they're human, not innocent not evil but somewhere in between, just like all of us.
I really can't think of a reason why you wouldn't want to see this drama - it's what all crime and legal dramas should aim to be, and I'm looking forward to the day I watch something that will outdo it. While some people may think it seems boring, I urge you to challenge yourself and watch the first two episodes; your brain will thank you. To me, this was a heart-racing drama that made me laugh, cry, feel disgust, and so many more emotions.
I am so excited to see what this rookie writer will bring us in the future because if it's anything like Forest of Secrets, then we'll know we have another great drama upon us.
Was this review helpful to you?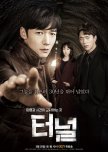 Tunnel
36 people found this review helpful
I'll be honest - I picked up this drama because I'm an OCN fangirl, and I'll do the same for the one after it. I was unfamiliar with the leading actors, and was unsure after the first episode. Alas, I stuck through and I'm glad I did.
If you've watched "Signal" (if you haven't - what are you doing?!), you might think that the premise sounds a bit familiar, though the dramas don't have that much in common. In my opinion, "Signal" was a better crafted drama with less plot-holes/the-police-is-too-dumb moments, however "Tunnel" is still a drama that deserves a chance.
One of the things that stood out to me in this one was the main female lead, something that I've disliked with OCN's dramas are their stupid and useless female characters (though, to be honest the rest of kdramaland is no better), however, Shin Jae Yi has been the exception for me. Sharp, smart, and unrelenting, she was a great female character that held my attention alongside the male duo.
This drama's weakness comes towards the end, just like "Voice", it began to fizzle out, with too many police stupidities and too many instances of Park Kwang Ho, the main character, just yelling "bastard" over and over. It was hard for me to get through episode fourteen but I'm glad I did. The ending wasn't as sharp as it could've been, and it wasn't unique like how I would've wanted it (but I do like sad and torturous endings), but it was a heart-warming one.
"Tunnel" is not a perfect drama but it's a good addition to the ever-growing crime genre in Korean dramas. I recommend giving it a try, but be ready to be at the edge of your seat each episode, and be warned that you'll probably spend sixteen hours in front of your screen because it's hard to stop watching one you start.
Was this review helpful to you?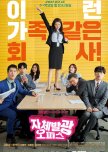 This drama suffered a common K-Drama problem: fizzling out. It started off very strong, with a lot of potential and a great story to be told but as it progressed the writing got disorganized. Some episodes were too slow, with many situations repeating unnecessarily, while other episodes had too much crammed in and felt rushed. Some characters needed serious fleshing out, such as Dr Seo and Kang Ho, and some plot-lines were just scrapped and forgotten.
But don't get me wrong - this was an enjoyable drama (especially the first half of it) that spoke a lot about office politics, unemployment, and the struggle of everyday life. The acting was great, especially that of Ki Taek and Ho Won, and the chemistry between the actors was superb. I believe that if this drama had been pre-produced, it would have been a better final product but, alas, Korea still continues to follow its live-shooting method with a standardized number of episodes, which sometimes causes for a lot of fluff and extra material that is unneeded.
Do I recommend it? Yes, especially to my fellow university students who will soon be looking for employment. This drama reminded me that getting rejected is not the end of the world, and that you will find your place in the world one way or another. Despite its flaws, I would recommend it over other dramas, for it is a more realistic and hard-hitting drama, showing that not everything in life is accidental-kisses and evil mothers-in-law.
Was this review helpful to you?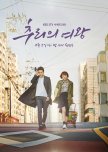 This review may contain spoilers
This is a drama I began watching because I didn't have anything else to do and wanted to check out some currently airing dramas. Um - Best Decision Ever!
Unlike other dramas from this year, I didn't hear so much about this one since the main actors aren't that young and don't get as much hype from the typical drama-watcher. But I loved them so much - I think both actors delivered so much more than some currently popular actors, as they added real depth and feeling to their characters.
This drama tackles what happens after the ending of our favourite dramas, when the heartwarming romance is done and you're now the housewife and have to do all the chores for your prosecutor husband's mum. Your husband's never home, and the most exciting thing in your day is that there's a sale on eggs in the supermarket - yes, that is the life of Yoo Seol Ok, that is, until she meets Det. Ha.
Without giving any spoilers, this drama is a fun mix between a crime and romance (though this romance is not very pronounced, but definitely there). I know the leads are not the hottest or youngest but trust me, they are worthy of your time and will win you over through their charms and acting. I absolutely recommend this. I will confess that I started this because I was having "Tunnel" withdrawals at the time but, in the end, I believe this drama turned out better than "Tunnel" (though both are very different).
Of course, I must mention the ending because it's a make-or-break situation for some. This drama ends on an open note, and knowing Korean broadcasting agencies, it is unlikely to get a second season due to its average ratings. The ending is similar to some Western shows - it ends on a sort of cliff-hanger, as if they ended it that way to get you hyped up for the upcoming season. I know many don't like that but after thinking about it, I don't mind it so much. Sometimes, I like to have things be left open for possibilities, because in real-life not everything gets wrapped-up perfectly for you and sometimes you're left out of the loop on some things, and this drama emulates real-life a little too well sometimes. So, from me, the ending gets a pass but it might be different for someone else.
I hope new writer Lee pumps out some more dramas like this one - what an impressive debut!
Watch it!
Was this review helpful to you?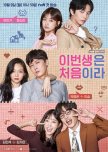 Influenced by all the good reviews 'Because this is My First Life' has been receiving, I decided to try it out, despite it being an out-of-my-comfort-zone Korean drama. Scarred from a past full of disappointing rom-com dramas, as well as a general aversion to the genre in any form, I was more than skeptical to start and more so finish this. However, I was pleasantly surprised with the first half of the show, displaying many cliche-breaking scenes, interesting female characters, and also some well-timed comedy. Around episode 8, things started looking a little down for me - I was tired of the plot-line, I was tired of the main characters playing dumb with each other, and generally just feeling the incoming wave of a generic Korean drama conclusion. For a few moments hereafter, the drama held itself to its previous glory but it ultimately let me down with its final path and ending. By the end, I thought some of the characters were not acting rationally for who they had presented themselves as before, and a few pointless story-lines were introduced and dropped without carrying any type of significance.
But most of all, this drama really disappointed me with its visual arrangement cliches. At some points, I found myself really irritated with the almost outdated cinematography of filming an actor while they stay still with eyes wide open, showing each character talking, or showcasing each time a character is reminiscing in flashback format. Ugh. After watching Western shows, such as Mr Robot or True Detective, I really wish Korean dramas would be a bit more experimental with their formats (though I am aware that they are dumbed down on purpose, since the general public that is watching them on TV may not be paying attention throughout the whole episode - still bad film-making). Same thing for the OST - it's the same as every other drama without any real standouts. Big disappointment for me, but I will continue to search for visually appealing dramas (aside from visually appealing scenes/sceneries, which were abundant here)
Despite all this, I recommend giving 'Because this is My First Life' a try, if not for the strong initial half, than for the tackling of some social issues Koreans face and tend to not really talk about on television.
Edit: Another reason why this drama began really annoying me towards the middle and end was the obscene amount of product placement in almost every scene.
Was this review helpful to you?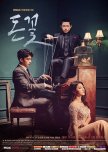 If Jang Hyuk's in it, you can trust that you're in for a good ride. While I don't usually follow Korean actors with their works, Jang Hyuk is among the few that I do, because I know that he always picks quality content. 'Money Flower' was not an exception.
When I first tried watching this, I dropped it after fifteen minutes because 1) I had no idea what was going on 2) it looked like a standard over-played drama plot. But, after reading a few reviews that were highly praising it towards its middle, I decided to give it another chance (good thing I was in winter break because I binged all 12 episodes at once).
I won't repeat what other reviews have already mentioned - the cast is solid, the plot is great, the ending is more than satisfactory. But I do want to talk about my one standout character and cast member - Lee Mi Sook playing as Jung Mal Ran. Not only was I absolutely stunned by her beauty and grace, I was also quite blown-away by her acting. Her performance was the most memorable for me and kept me coming back to the show. Others may not agree with me, but I thought that she was a well-rounded character with solid motivations (not good motivations, but solid nonetheless), back story, and perfectly executed by her actress. If you love character studies, I would highly recommend this show just for her, because she transforms so much from the first to the last episode.
My only quibble with this series was the fact that at times I felt that the episodes could have been shortened and certain conversations skipped over (eg. the main character repeatedly threatening one of his aggressors in the same exact way for 3-4 episodes). But it's a show definitely worth trying out - especially if you're looking for a solid makjang drama that won't bore you halfway with anything too over-dramatic.
8.5
Was this review helpful to you?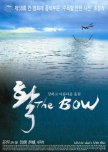 The Bow
1 people found this review helpful
I would not be lying when I say that after finishing this movie, I needed a three hour nap to recover from it. The Bow is another great masterpiece from Kim Ki Duk that I would truly recommend, that is, if you can find where to watch it.
Let's talk about atmosphere because I believe one thing Kim excels in is creating a memorable atmosphere. It's a quiet and stifling one here, as the Girl and the Old Man live their lives on a boat in the middle of the sea. This tranquil silence is only interrupted by the fishermen who rent it out and bring some life to both the movie and the characters. Just as us, the viewers, these strangers try to interrupt the two's life and constantly question the relationship between the two. Ultimately, their life changes due to one of these interruptions.
For me, this movie was also a sort of coming-of-age of a sheltered girl. Though we do not know the details of her upbringing, we know she is sheltered and kept from the world (literally), not having the opportunity to mature or progress. That is, until she experiences her first love and shows the viewer how much of a teenager she is. Until the end, it's a very organic and understandable maturing, despite the ending being rather…mysterious.
Lastly, I have to mention the music – what a score. Quiet, haunting, and beautiful, the score for this movie makes it all the more captivating. Building up the atmosphere of traditions versus the modern (if you can count mp3 players modern, anyway), it's a score that will captivate you.
This movie ends ambiguously, leaving the viewer to form their own meaning and thoughts. It's a sort of quiet ending, as is the rest of the movie, but one that will most likely stick with you for a while.
Was this review helpful to you?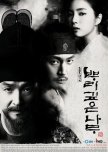 I started this drama on a whim, originally interested because I love one of the OST songs. Well, that was one of the best decisions I've made. This drama packed-in so many great things, from music to acting to story, that it has been hard to find another one like it. All of the performances were so powerful, especially that of the king, and really immersed me into the story. And, most of all, I enjoyed the fact that the ending was believable, not saccharine-sweet and not unnecessarily tragic.
I recommend this drama from the bottom of my heart - whether you want to learn more about Korea's culture or you just want to watch a solid drama - seriously, watch it, it's worth your time.
Was this review helpful to you?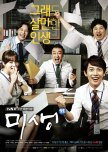 Life is hard and monotonous, unless you do something about it. That is what Misaeng taught me in its 20 episodes. For many K-Drama fans this may seem like an intimidating and boring drama to take on in a sea of silly, predictable rom-coms and comedies. However, this drama is realistic above all else, tackling office life in an unforgiving way. It is a hard look at how many people give their whole lives to the companies they work for, the hardships they have to face, and the somewhat ugly side of Korean office culture.
I thoroughly enjoyed this drama, most notably carried by amazing performances from the actors involved, along with the script and filming. It wasn't a drama built on cliff-hangers and makjang situations because such things don't often happen in real life. Instead, it was a slow burning, sometimes heart-wrenching, story of interns, managers, and bosses fighting to get through another day and, plainly speaking, make money.
I won't lie, I did have some trouble getting through the last six episodes or so, because I was distracted by those exciting crime dramas that leave you hanging after each episode. However, each time I came back to Misaeng after an exhausting day at the office, I was reminded of the warm feelings and comfort this drama gave me with its realism.
I highly recommend this to anyone - it's a slow-burner but it is worth it for the life-lessons you'll take away from it by the end. Rather than marathoning it, I think this drama is better enjoyed slowly.
Was this review helpful to you?