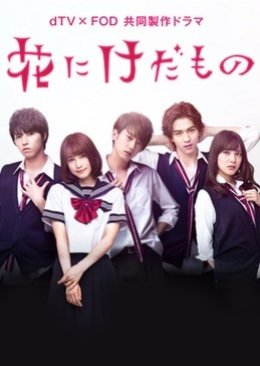 Actually the story is cliche but honestly, I might want to give it a try, stories like this is fun only if done right. But after seeing episode 1, dang, the female lead doesn't for me doesnt suit her character. and she forcibly acts cute with those actions, expressions and even her body language, even the way she moves her head or feel the taste of her Ramen, its soo cringy and acting really all cute and tough especially with the male lead doesn't suit her. I have seen so many Japanese dramas with girls act like her character but they have done pretty good, but with her? Nah, I dont wanna comment on the visual side because its unfair but you know, the guy is too handsome for her and they have zero chemistry. She is a newbie probably, but that doesnt excuse her very poor acting cause in one way or another, it will affcet the dramas quality.

On a sidenote, Hyo-kun, the male lead is really handsome, like a mix of Kentaro and Kento. They couldve casted him as one of the F4 or C5 rather, oh well.
Was this review helpful to you?