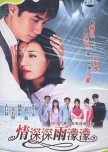 Most wonderful Chinese drama I've ever seen. Heartwarming, heart wrenching, beautiful family story. Love between a mother/daughter, daughter/father and first loves.
The characters are popular Chinese actors.Each one played their best. The lead actress sings beautifully.
The theme song is the best for me.
I have seen this drama several times and always go back again and again. That's how much I enjoyed it.
Highly recommended.
Was this review helpful to you?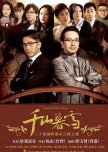 I have watch this several months ago. It's totally different from the usual drama be it Korean, Japanese, Taiwanese or Thai, that I have watched(and believe me I've watched a lot). Some may find it offending but when you give yourself get accustomed to it, you'll get into the whirlwind of unusual love. First of all, Hawick Lau is one of the most handsome man I've seen and Ying Er is so cute that she is perfect for this role. They are so good in getting into their characters and kudos also to the supporting roles.
This couple grows into you that you can't stop watching till the end.
One of the best.
Highly recommended.
Was this review helpful to you?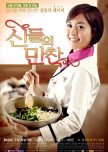 One of the shows that keeps your mouth watering with all the foods that they come up with. It is basically two women vying for the master chef position and ending up using people for their gain. I like the drama more for the beautiful lead actress and two handsome lead actors. It gets me going on who she would end up with. The writer knows how to make you root for a particular male lead. The answer wasn't clear until the last few episodes.
I would say there's too many competitions on who is better in making new Korean cuisines from the beginning to the end. The second female lead made too many evil ways to win and I did not see any justice made.
The ending is somewhat okay but not something I would say good.
Overall, I like it and recommend for you to watch.
Was this review helpful to you?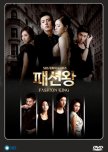 To start with, the story is promising. Two young people striving to make it in the fashion world. The acting was okay. I think I expected too much from the storyline thinking about fashion but it is actually more of revenge and greed for power.
I think the last two episodes are a disappointment and felt it was rushed. They should have tied some loose ends and came up with a better ending.
I know there's a lot of the viewers including myself that were not too happy with it.
Overall, won't re-watch this again. I wasted my time. Sorry writers...come up with a better story next time.
Was this review helpful to you?