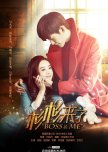 This review may contain spoilers
This is one of the cutest dramas in my opinion, simply because of the actions between the two main leads. I really loved how Feng Teng (guy main lead) displays his emotions and how he helps Xue Shan Shan (girl main lead) behind the scenes. To me, Zhang Han is my bias and he has never let me down whenever he is doing a drama. His actions can make you swoon, and that is one factor that helps make the drama so successful.
Xue Shan Shan displays her actions fervently and openly. However, she tends to overthink about things, which can lead to complications. The ending is satisfying overall. I wished that there was a season 2 but either way, without another season, it should satisfy you. Overall, love the acting and the interactions between the main and second leads as well.
Definitely a rewatch in my opinion! :)
Was this review helpful to you?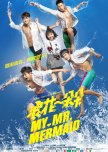 This review may contain spoilers
This Chinese drama is one of the few dramas that I watched where I thought that it's a must watch. I thought that this was super motivational; every time people would accuse or didn't believe Tang Yi Bai, Yun Duo would be one of the only ones who believed him. I find this drama to be super cute; even though it was a long drama, each episode hooked me in due to its music, plot line, and romance.
Seven Tan, who plays the role of Yun Duo, displays really cute actions. The look in her eyes helped make the chemistry between Tang Yi Bai and her extremely well. Yun Duo is someone who follows her morals through no matter what the situation is and no matter who was against her. She never gives up!
Dylan Xiong, who plays the role of Tang Yi Bai, became my bias (next to Zhang Han) after watching this drama. I really wished that I would find a boyfriend similar to Tang Yi Bai. He has a forgiving heart and is super understanding. Also, I liked his interactions that he had with Yun Duo when they became a couple. Also, every time he would enter the competition and he was slowly losing, the song and his never giving up spirit really moved me.
This drama taught me so many things. Always never to give up!
I wished that they would have a season 2!
Was this review helpful to you?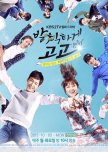 This review may contain spoilers
I love this drama. Even though there are only 12 episodes, a lot does happen throughout the whole drama. In the beginning, it becomes a shocker from one of the characters for those who are watching this drama. As time develops, love, betrayal, forgiveness, and true friendships do happen. One of the main actresses, Jung Eun Ji, takes action whenever something is wrong and unfair. She becomes an example to other students surrounding her; many start to want to take action instead of keeping quiet. Many start to think grades and ranking are no longer the most important anymore. This drama really depicts the hardships that the main characters are going through, whether it's the pressure from parents, friends, expectations, or society.
Overall, this drama led me with different emotions, such as happiness, sadness, anger, and so much more. I am touched by some of the scenes in the drama as well. Either way, this drama really helps me with forgiveness,. No matter what one person does to someone else, revenge is not always the best solution (I am not saying that I take revenge every time somebody else does something bad to me). Being able to forgive someone who has done so much wrong to others is a huge act.
Kudos to the writer who wrote this drama. :)
Was this review helpful to you?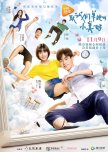 This review may contain spoilers
Overall, this drama is similar to "Put Your Head On My Shoulder." I definitely recommend watching this drama because of its cuteness. Also, at the end of most episodes for this drama, there's a little scene that the each episode mentions that doesn't show in the whole drama.
I loved the persistence that the main girl lead has when it comes to chasing the main guy lead. However, the songs are okay. This drama made me sad when it ended :(
I recommend watching both dramas due to its cuteness and how the main guy lead seems to be protecting the main girl lead.
Super cute :)!
Was this review helpful to you?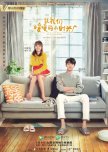 This review may contain spoilers
Again, I don't write that many reviews unless it is worth to write. This is the second review that I have written since the drama that I had watched in the past, "All About My Mom."
To me, I would totally recommend watching this drama because of the cast and how cute the couple is. I especially like watching the romantic and cute scenes that they have throughout the drama. Usually for dramas, I would skip some parts of the drama due to not being interested in the drama. However, for this drama, I rarely skipped any parts and watched the whole drama.
There are sound effects, the cat and dog sounds, that made the drama more interesting to watch and the reactions were super cute. Overall, I am really satisfied with this drama, and I not only support the couple in the drama but I am fan girling and wishing I would have a boyfriend like Lin Yi. Ughhh, he's so cute :)!
Was this review helpful to you?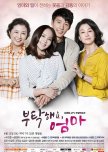 This is one of the few dramas that I suggest to watch. It is also worthed it to rewatch the drama. It depicts family life, romance, and a mother who really loves her three children. The mother is also already loved by the son and daughters-in-law. A side note: she can't express her emotions, especially her love for her children as much. The whole cast played their roles extremely well. This is the first review that I wrote for dramas, and I thought it was worth writing one. Hopefully you guys will enjoy as much as I do. PS: You will cry a lot because of the relationships and tears that they express.
Was this review helpful to you?