The website is currently undergoing maintenance. Sorry for the inconvenience.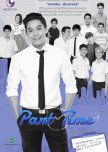 for someone (like me) who did part time while attending college, this gave me all the feels. the series is so close to reality #struggleisreal
my only issue with this series is too MANY characters. and each character has its own thing going own so sometimes its hard too keep up with their lives lol. when you are already invested/attached to a certain character then another episode will be spent for another story line, which is sometime frustrating since you cant follow the characters that you just wanted to see.
for the acting, i haven't seen a lot of thai dramas like this but to compare this to lovesick and make it right, the actors here are way way better.
Was this review helpful to you?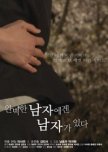 this was a surprised for me, it has a nice story. actors looks like amateurs tho. i also enjoyed the soundtracks. it has the indie feel to it so don't expect too much.
Was this review helpful to you?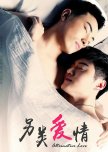 story wise, its ok.
the main lead You Xie (wang liang) unexpectedly fell in love with Chang Jie (Ni TianNian) after a one night stand (which i find really weird). The two main lead didnt even started out as friend or had no back story that will lead to their romance. it still confused me how YouXie ended up falling in love with ChangJie. Conflict will be between ChangJie and YouXie's girlfriend. When YouXie dumped his girlfriend for him, she then devised some mean ways to break them apart.
the movie failed in terms of technical aspects - editing and poor acting. still the director (Wang Liang) did a great job considering his age (very young) and lack of experience. will sure watch his future works. only wish him the best and hoping he wont stop improving and making movie.
Was this review helpful to you?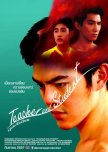 this is disturbing. idk why i watched it. avoid this please. but if you appreciate all forms of arts then give it a try.
-edit
the synopsis is misleading. there is definitely no romance between the teacher and his student. this is a about a teacher traumatized when he was a child and then later develop sexual desires to young students. more like he is re-living his past turning him to phedophile of some sort
Was this review helpful to you?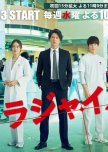 Fragile
1 people found this review helpful
dropped. not for me but dont get me wrong, this is a decent medical drama, not just the kind of medical drama that im looking for. since the main lead is a pathologist, expect to see lots of microscopic view of human tissues. if you're looking for surgeries and emergency life saving scenes, not here. but the drama in the life of every patient and personal issues of characters were quite interesting. if you're thirsty for eyecandies, Nomura Shuhei is here :)))) 7/10
Edit:
ok, finally got this removed from my dropped list. only reason i able to endure this drama is Nomura Shuhei. Im a big fan of medical genre, but this one is not one of those emergency-life-saving drama. I actually dropped this a few times because i can't stand the male lead (Nagase Tomoya), same with the female lead (Takei Emi). I can say that the male lead is consistent in portraying his role, the only emotion he shown here is the same emotion in his DP (frowning face) . i dont even remember him smiling at all. His character is not your usual male lead who is charming. He is talented but very arrogant. the female lead is also far from being the ideal heroine in a drama. she's not so bright for a doctor. Nomura Shuhei saved this drama for me. his character is the only one relatable here (plus he's a cutie :)) No major character development here. 6/10
Was this review helpful to you?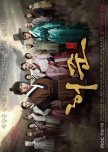 67 effin hours!!! aside from the bragging right finishing this, i get to know the most famous doctor in joseon history.
the drama covers Heo Jun's entire life from childhood till his death. But they only casted 2 actors, one as a child, then the other (Kim Ju Hyuk) as a teen until his old age. i dont know how young KJH was when he did this but he was not convincing as a teen. Nam Gung Min, who is supposed to be the same age (might be older in the story) as KJH is also not believable as an old person. No amount of facial hair can make them look any older. The most funny thing is Park Eun Bin, 24yo IRL (wife of Heo Jun) plays as the mother of Lee Hae Woo (29yo IRL). It just look ridiculous seeing the son looks very much older than her mother lol.
Focusing on Heo Jun's life story, it's very depressing. I dont know if its how Heo Jun character supposed to be, he doesnt show much emotion in here. Heo Jun doesnt seems human at all. He doesnt throw jokes, doesnt show romantic affection, dont throw rage, - it feels like he has no soul. Some of his life decision will put jesus to shame. His righteousness will make you feel a really bad person.
Good thing that the side characters add flavors to the drama. If not for the side characters, this is one depressing drama.
Was this review helpful to you?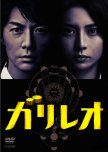 Galileo
1 people found this review helpful
This is a let down from me. expected too much because of great review but did not live to my expectations.
Episodic drama, different cases for each episode. Some cases i find weak. but if you're into science, you will enjoy every episodes specially does experiment they do, kinda reminds me of Beakman's World and Mythbusters.
Acting is just so so. No heavy scenes to showcase their acting.
Music scoring bothers me because it reminds me so much of Hogwarts. I know they are trying to make the atmosphere mysterious but it became more like magical to me.
Whenever Galileo reach that aha moment, he scrambles to make this equations which i find over the top and unnecessary. it doesn't help at all maybe because it doesn't make sense to a non-genius audience like me lol.
Having a detective tag had me expecting for a little bit of action. I was expecting for the female lead to be bad ass chasing suspect and arresting criminals but did not happen. it will be perfect if at least they showcase her even a single episode to be engage in a close combat fight scene or at least fire a gun, but nada. all she did was to interview witnesses and suspect.
Since there is no romance tag so i totally understand that they did not focused on it. but i was glad that they were able to put a little tiny bit of hint of romance in there.
The only thing that keeps me watching it until the very last episode is that Galileo is such an eye candy.
Season ender is kinda weak for me. i was honestly bored and almost dropped it. Im still not decided whether to watch the succeeding season.
Was this review helpful to you?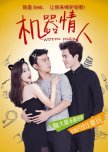 Worm Max
2 people found this review helpful
this could have been better if made longer. movie runs a little less an hour (50 mins something) it has a nice story which can be adapted to become a series.
technically well made - actors, acting, soundtrack, production.
Was this review helpful to you?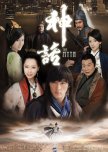 The Myth
1 people found this review helpful
ok, i really wanna say only good stuff about this but im still mad about how it ended.
the good stuff:
amazing production set - you can tell that they spend money for this drama. from the location to costumes and extras. i love the palace that they used in this drama, its the biggest one ive seen so far in all the period drama that ive seen. also it impressed me how many horses they used during those war scenes. they also used a lot of location here, mostly outdoor. im not sure if they have a very big studio in china or this places actually exist in there.
acting is great - the cast itself is proof that you can expect something from this.
story is not perfect but still entertaining. its meant to be taken lightly. Hu Ge's did a great job in displaying the character development in his role. He started as this happy go lucky guy then turned into badass kung fu master general. Chang Shih also did great being the main villain. at some point i was empathizing with him but as he becomes more evil all i wish is for him to die in the drama haha. Bai Michelle's character is the least i like. she did nothing here but cry. and she only brings trouble and suffering to HuGe's character lol.
since there's fantasy tag here, expect some CGI, but dont expect hollywood quality CGI. last episode were entirely shot in chroma/green screen lol and its bad very very bad. bad cgi puts me off from getting the right emotion for that scene.
there were lot of plot holes here but i won't mention it since it might spoil some parts of the drama. what i can tell is the last episode ruined everything for me. i enjoyed all of 50 episodes except for that one last episodes where it made me regret and made feel i was cheated and robbed of my precious 50 hours. 50 effin hours that i wont be able to get back.
Was this review helpful to you?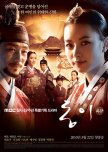 Dong Yi
1 people found this review helpful
Ive rewatched this drama 3 times. Superb acting. Because of this I researched a little bit about Lady Jang which i found out the same character as Jang Ok Jung. And then I later found out that Yi San was the grand son of Dong Yi. Im learning a lot of Korean Joseon History because of this lol
Was this review helpful to you?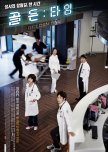 it took me 2 months to finish this. I dropped this a few times but forced myself to finish it because my OCD in me tells me too.
It did satisfy me being done with it, but i did not enjoyed it. I find the drama really dragging. I feel that this will work better as a 16-episode.
Lee Sun Gyun (male lead) acting is on point. for me he is the one carrying the entire show. I find the lead actress acting really weak.
I was waiting for a major character development but did not happen. i don't think those interns improved at all in their skills.
The only thing i enjoyed in this drama is the sound track.
Was this review helpful to you?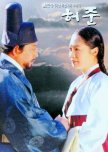 Hur Jun
0 people found this review helpful
i had high expectaion from this drama since it was made by the same team who made jewel in the palace. i was dissapointed big time. some episodes are so dragging to watch, worthy of fast forwarding. i skipped a lot of scenes, some sub plots didnt even help at all.
acting wise, all actors did great. the love story between the two main leads were not fully developed, its acceptables since its not a love story but more on the struggle of hur jun becoming a doctor.
compare to jewel in the palace (which i rewatched 3times), i dont see myself rewatching this ever.
im planning to see the 2013 version as soon as i find a link for it.
Was this review helpful to you?