I've been watching dramas since 2009 and love psychological dramas that keep you on the edge of your seat and stay with you long after they are done. I especially like ones that show how lives can unravel and "feel bad dramas". I do occasionally enjoy something lighter too if it can keep me interested and tend to drop dramas that I don't enjoy. I mainly watch Japanese, Korean, and Chinese dramas but am open to all countries. I also love watching films just as much as dramas and am always looking for recommendations for either.
Anything rated 7-10 is something I enjoyed, and the 6s and 6.5s were decent. Many of my completed ratings are 6-10 because I'll usually drop if I don't enjoy it at least that much. My ratings are entirely based on how much I enjoyed the drama and cover everything from the plot, the acting, the pacing, and the impact. I have the awful habit of rating a drama a point or so too high right after completion only to change it after my excitement dies down a week or two later. I also sometimes rate too low initially, and months later realize it had more of a lasting impact than I originally thought.
I typically love: human dramas, character centric, psychological, harem/inner palace dramas, melodramas, crime, coming of age, dark and gritty with a lot of twists, real world issues, plotting and scheming, fashion, Hermes products in dramas, business and finance, historical, nostalgia
I typically hate: food and cooking dramas, heavy sci fi, sports, too much romance not enough plot, heartwarming family dramas, slow pacing, medical dramas, teenage humor, terminal illness, pregnancy plots, dramas revolving around children
I love memorable characters, particularly complex antagonists and supporting characters. I also love good acting and many of my favorite actors tend to play these supporting roles, though I do have some leads I'm a big fan of.
I have a lot of hobbies and interests outside of dramas. I love wine, cats, high end fashion (especially Hermes!), cosmetics, fragrance, etc. I'm not really into anime and I only like a small amount of Western TV shows so can't talk much about that, but I do like some kpop and jrock.
I'm always up for meeting new people and talking about dramas here so feel free to add me, though I prefer to actually interact with the people on my list rather than just friend collect, whether it be through the feeds or messages.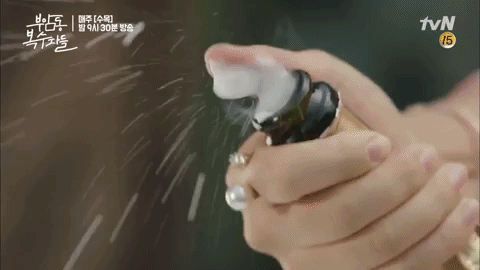 Statistics
60d 8h 19m
ALL TIME
1,806 episodes, 149 shows
3d 8h 20m
ALL TIME
41 movies
List Updates
Plan to watch

Jul 13, 2018

Plan to watch

Jul 13, 2018

Currently watching

9

/55

May 13, 2018

Plan to watch

Apr 19, 2018