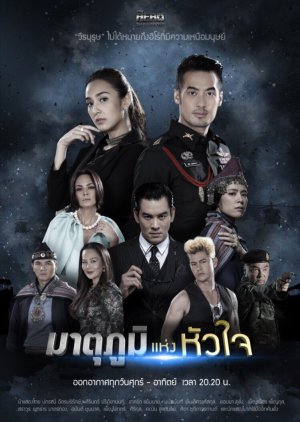 This was just okay. Or even less than okay.

The side characters annoyed me so much. They were given more screen time and more story than our leads. Why the hell should I care about some people from some fictional county that has nothing to do with the leads? If one of the leads were from that country, or lived in that country, or worked for that country, or had some story related to that country, then sure. But they didn't. Being a detached spy for that country doesn't count because it's not a personal story. Why the hell did we bother about the country?

Hated the side characters, and since they seemed like the main characters most of the time, I hated the show. Got nothing to say about the main leads. They were barely here. They did have some lovely bickering and sweet moments though.

Skip this. Don't waste your time.

On the plus side, there was no rape by our MML.
Was this review helpful to you?