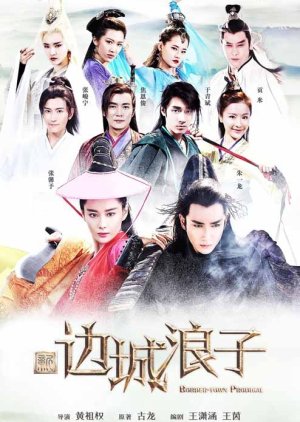 I really liked this drama but I didn't at some parts.
Story: it starts off super interesting and appealing but as the episodes went by it dragged a little bit and I agree with the other reviewer that there were too many repeating phrases and the same crap over and over. However, I still liked it a lot. I watched the original version of this from HK and the storyline is quite similar except the biggest difference is the romance. Also, I wish whenever they added more misunderstanding between the main couple they should at least address it but no the couple just briefly overlooks the problem and then gets back together and then leave again which doesn't really bother me that much since I wanted him to end up with Cui Nong lol.. And the plot is so unjust to Cui Nong because she suffered so much and sacrificed herself silently for everyone she loved but in the end I never really saw anyone show deep gratification for her actions... In fact, they didn't even know half of the things she did. ugh. and the end is really sad but I'm not bothered because I wanted him to end up with Cui Nong so yea haha...

Acting: this drama is notable for its actors and actresses!! AMAZING performance. I will check out all of their future dramas bc they all acted great! Cui Nong was amazing and I honestly think her performance was better than Viann in this drama ... Viann somehow annoyed me throughout the drama idk if her character is supposed to be this annoying or she can't really act lol but yea I really wanted Cui Nong to end up with Fu Hongxue because they were perfect for each other... But Cui Nong was way too selfless and gave her everything for Ma Fang Ling her little sister. So that was very sad. Personally I think Fu Hongxue has always loved Cui Nong and the reason he loved Ma Fang Ling was because he felt bad and responsible towards her. Also Cui Nong lied to him that she was already someone else's wife. In the end I believe Fu Hongxue loved Cui Nong up until her death although not as strong as before because he got closer to Ma Fang Ling. I feel so bad for Cui Nong. Anyways, this drama has amazing actors/actresses I highly recommend it because of this.

Music: I liked some of the music and some was meh.

Rewatch value: If I do rewatch it's only for Cui Nong and Fu Hongxue together LOL

Overall: I recommend this drama. I really liked it.
Was this review helpful to you?