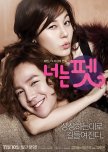 I had already seen the Japanese version and read the manga(kimi wa petto) and loved them, so I had very high hopes for the Korean version. On top of that Jang Geun Seok was the main actor, so I was very excited to see it.
After watching this movie I was very disappointed. The story line was very weak and felt rushed. By the end of the movie it felt like I had missed most of the story.This would have been great as a drama because the story would have had more time to develop.
If you haven't seen the jdrama version or read the manga you might enjoy this. The story is really unique and interesting and this version was cute and funny. Even though I won't rewatch this movie I defiantly think it at least worth giving it a try.
Was this review helpful to you?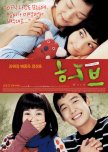 Herb
13 people found this review helpful
This drama is about a 20 year old woman with the mental capacity of a 7 year old. She ends up bumping into a guy who she falls in love with and thinks is her prince charming. The guy thinks she is cute and in the beginning fails to notice that she is mentally slow.
This story is very original with the main characters' relationship as only a part of the much bigger story. First and foremost it's a coming of age drama about a woman who is a self proclaim late bloomer.
This movie is great to watch and I highly recommend it if someone wants to watch a good story without devoting hours to a long drama. Overall I give this movie an 8 and I will defiantly re-watch.
Was this review helpful to you?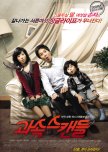 This movie is about a thirty something radio host who finds out he has a 22 year old daughter who has a young son. To avoid a scandal he keeps his new found daughter and grandson a secret. Things become complicated when he is spotted with his daughter who is believed to be his much younger girlfriend.
I absolutely fell in love with this movie. It is both funny and serious. This movie gave me an overall feeling of joy after watching it. The story was original and the music was great. This a great movie to watch and re-watch.
Was this review helpful to you?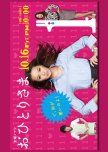 I decided to watch this drama because I had really gotten into older women/ younger men pairings and the story seemed promising.
Synopsis:
Kamisaka decides to take a temporary job as a teacher after getting tired of working temp jobs. At the school he meets Akiyama, who is a hard working teacher that prefers to take on task by herself. When Kamisaka arrives all of the young teacher and students fall in love with him and fight for his affection.
Because of Kamisaka inexperience, the principle assigns Akiyama to be his mentor. At first it seems that the two are completely incompatible. Akiyama is ten years older and enjoys dining out by herself, while Kamisaka prefers to be frugal and looks for deals to create cheap meals.
At first this story seemed to be interesting. These two characters end up in a situation where they are together and are forced to get alone. After watching their relationship, Akiyama came off as more of an older sister than a girlfriend. Kamisaka was very naive and immature. He did not know how to deal with certain situations, and he relied on Akiyama's guidance.
The story was very weak and unbelievable. I felt like so much was missing and nothing really happened. Overall i give this drama a 3. I feel like watching this was a waste of time. Even though some dramas don't intellectually stimulate me, I still feel good and happy after watching them. I would have much rather skipped this one and devoted my time to another drama.
Was this review helpful to you?