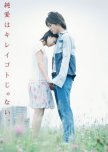 Akai Ito
6 people found this review helpful
If I were to choose the right word to summarize it on a whole it would be this : TRAGEDY !!
How much I was praying let this not happen in any ones life . It was so realistic . The actors were fab. The story was so cruel yet really unexpected and highly emotional. The scenes were shot well and the climax was reasonably convincing . I could modestly give it 3.5 stars on 5
Was this review helpful to you?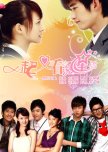 This drama is more or less closer to HYD or the F4 series. It carries the same idea of a rich guy falling in love with a poor student who was once his enemy. But the scenes were different from what we had seen in HYD and fortunately there was less of the Nostalgic feeling while watching it.
It stars Zhang Han who is totally cool in this one.The chemistry between the student-couples was awesome too :P . This drama has so many twists and turns which you would not have seen in the former series.It totally deserves to be watched.
Though the drama has the same plot, it was really nice to watch it and one would never regret having watched it.
Was this review helpful to you?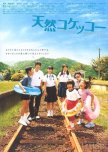 As the title suggests this movie is just like a gentle breeze with everything in the right proportion. Though I can't decide the right genre to fit it in it was nice watching it.
Story : Honestly , there is nothing much to talk about it. It just depicts some routine-happenings in their village .
Acting : one gets to see the young,handsome okada masaki in it.( It was one of the reasons why i watched it ).the acting was lively and happening.It was like they just showed a piece of a village in Japan .
Overall , the movie was pleasant to watch but the after-effect was not so intense. The ending could have been more clear for i expected a happily-ever-after kind of climax but it is evident by now that it isn't .
Was this review helpful to you?