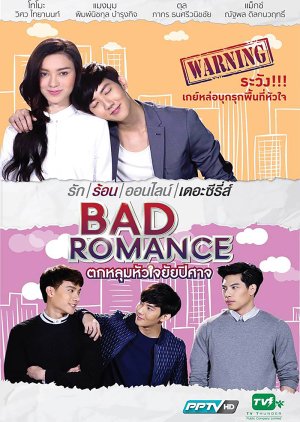 I came here from Together With Me, probabily expecting something different.

STORY: I liked the twist at the end. The two main couples didn't give me much feelings, I appreciated more Martin&Being and Tanguy&Dewey. Cho was probably my favorite character, since he was pretty funny and always teasing Yiwha, who I didn't like. She was my favorite character in TWM but I don't know... I was a bit disappointed. Also, Korn&Knock keeping on fighting and don't talk... Their story could have been developed better.

ACTING: well, the actors were amazing, I especially liked Simon (James), Max (Korn), Tul (Knock), Tomo (Cho) and Maengmum (Yiwha). Even though the plot was not that well developed on my opinion, they always managed to act it out well.

MUSIC: I have been and currently am OBSESSED over the theme song, it's just so wonderful.

REWATCH VALUE: probably won't watch it again, maybe just the sweet scenes.

OVERALL: it's not that bad, the thriller component made it a bit better than I expected. I recommend it if you want more KornKnock after seeing TWM.
Was this review helpful to you?