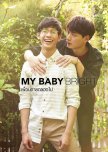 This is absolutely beautiful. I really loved this mini series. It's one of the best things I've seen in a while.
STORY: it's actually a very sad story if you think about it, even though it has some elements of comedy. I don't give a 10 just because this is too short.
ACTING: ABSOLUTELY LOVED THEM! This is what I expected from my boys Krist and Singto. Their chemistry is something wonderful. Since they did a very good job with their characters on Sotus, I knew they would do good even here. They truly are amazing actors.
MUSIC: surely helps, it's great though.
REWATCH VALUE: I already rewatched this 5 times, I don't need to say anything else.
OVERALL: this absolutely deserves a 10! If they made this into a longer drama, it'd surely be one of my favorites ever. I hope they'll film more episodes.
You should watch this! Even if you don't enjoy bl that much, the acting and the story are amazing and you'll find yourself crying after 5 seconds.
Was this review helpful to you?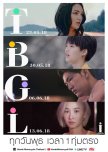 I will review each episode individually.
EPISODE 1 "T": after watching it I was like "whaaaat wait what is this?". it's about a transgender girl who has sex with a random guy met at a party, who the morning after steals her motorcycle. Then she meets a friend from high school who helps her look for the motorcycle but they have sex (damn why is my life so plain), even if the guy has a girlfriend. Then they see the guy that she met the day before and she slaps him. End. Good acting, confusing plot.
EPISODE 2 "B": the one I was looking forward to, since I'm a bi girl myself. But I ended up disappointed. This girl is in a relationship with another girl, but she meets a guy, they kiss and the girlfriend sees them. This was based on the stereotype that "if you're bi, you'll surely betray your lover". But it is not true. On the other hand, the acting was pretty good.
EPISODE 3 "G": the one I liked the least actually. It's about a group of gay friends who knew each other because they all were in a relationship (in the same time, yes) with a guy named Joe. One day, one of them announces he's been in a relationship with Joe for more than 5 months and they're marrying soon. But then he promises to not marry him and the ending was quite confusing. I didn't like it that much, the acting was not that good.
EPISODE 4 "L": the best out of the 4! A girl who works as an assistant producer meets this actress, whom she helps to practice the scripts. Then they kiss. The two lead actresses are really good and had a great chemistry. The thing that disappointed me a bit was the sad ending, but I still really enjoyed it and I could watch it over and over again!
Overall, not bad, it's the first time I see something about a transgender person and a bisexual person and I still enjoyed it. Recommended if you have a spare evening and don't feel like watching a movie.
Was this review helpful to you?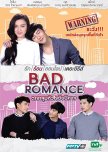 I came here from Together With Me, probabily expecting something different.
STORY: I liked the twist at the end. The two main couples didn't give me much feelings, I appreciated more Martin&Being and Tanguy&Dewey. Cho was probably my favorite character, since he was pretty funny and always teasing Yiwha, who I didn't like. She was my favorite character in TWM but I don't know... I was a bit disappointed. Also, Korn&Knock keeping on fighting and don't talk... Their story could have been developed better.
ACTING: well, the actors were amazing, I especially liked Simon (James), Max (Korn), Tul (Knock), Tomo (Cho) and Maengmum (Yiwha). Even though the plot was not that well developed on my opinion, they always managed to act it out well.
MUSIC: I have been and currently am OBSESSED over the theme song, it's just so wonderful.
REWATCH VALUE: probably won't watch it again, maybe just the sweet scenes.
OVERALL: it's not that bad, the thriller component made it a bit better than I expected. I recommend it if you want more KornKnock after seeing TWM.
Was this review helpful to you?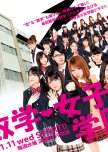 I am a BIIIIIG Hello Project fan, so that's probably one of the reasons I loved this drama.
STORY: I really hate maths, and I didn't understand a single problem here, but it was actually fun listening to Nina's explanations when she battled the other girls. I loved Kazuki and Sayuri's characters, they were very friendly with Nina and Kazuki is like me when it comes to solving anything related to maths XD
ACTING: not that bad as I expected, since almost all the girls are idols and there are just a few who are actors.
MUSIC: I guess I don't need to say how much I loved Pyocopyoco Ultra in the opening and Hatsukoi Cider in the ending.
REWATCH VALUE: I guess I won't watch it again. I don't see why.
OVERALL: probably I should have given less than 8.5, but I love HP so why should I give a low vote to my girls? <3
Was this review helpful to you?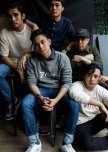 This review may contain spoilers
This is the first Filipino gay series, and it could have been developed way better. WARNING: may contain spoilers.
STORY: nothing special. This guy, David, meets a boy on an application and then goes to his apartment and knows his friends, they go out to drink together, they eventually manage to fall in love and go beyond the one-night stand thing. I didn't really get the ending. Also, the episodes were quite short (about 12 minutes each) and they were only 6, so everything was a bit rushed.
ACTING: not bad actually. I especially liked the only girl in the group and also Adrian's best friend.
MUSIC: I don't even remember hearing music.
REWATCH VALUE: won't rewatch it.
OVERALL: I give a 7 because it's the first Filipino gay series, but it could have been much more better than this.
Was this review helpful to you?