The website is currently undergoing maintenance. Sorry for the inconvenience.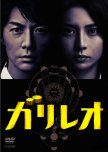 Galileo
10 people found this review helpful
Yup, it's that good that it was given a 10 by 5 from me. I bloody loved this show. It has flow, the lead characters are entertaining and the performances by the actors was fantastic. I started out a fanatic of Shibasaki Kou (Utsumi Kaoru) which is very different from many of the posters here to actually being a fan of Fukuyama Masaharu (Yukawa Manabu) (who is as hot as everyone says!!!) Smilie: Tongue Smilie: LOL.
What was really the key element for me was the very unusual relationship of the mains to each other, more so than the mysteries themselves. The character of Utsumi Kaoru is extremely dedicated and very tough detective. Everything she does is highly idealistic with little to zero cynicism. What's also interesting is how she slowly ingrains herself into Yukawa Manabu's life.
Yukawa Manabu is definitely a man who has very little to no real relationship. I would be sincerely surprised if he ever had a love interest in the past. <---Which is an idea that would be great for a second season. While you can see that Utsumi Kaoru is an innocent in many ways (romantic relationship definitely an innocent), I'll associate slightly due to her life poverty and ambitions. They seem to mesh well with Yukawa being far more reluctant to get attached while Utsumi seemed to have no problems of developing an attachment to him.
The untapped sexual tension between the two is definitely something very noticeable. What makes it entertaining is that it's far more reminscint of young love or puppy love than adult mind games. Again this goes back to both their innocents in regards to deep romantic and emotional relationships. Although I see a lot of X-Files in this story with a realistic end, I find that the tension one was used to between Mulder and Scully is far different than the one between these two that was filled with shy glances and awkward touching or moments.
Overall the effect on that level is endearing and sweet to watch and I would love to get at least two more seasons before a culmination of their relationship. I had heard there is a chance of a Galileo movie and that is bound to be great and hopefully give us more in the future.
The actors really brought out the characters and scenes. The science aspect was truly a great twist. Now, I'll diverge a bit and note many of the comments about Trick which I find completely and utterly different. The character of Utsumi is practical although she is willing to believe in the impossible but after being around Yukawa she realizes later that much of these have logical and scientific answers. So she grows and transitions.
In Trick, we have two non-believers even though one of them is a college physicists. The characters and the stories, as well as the real essences of the shows are extremely different. There are just three similarities there is a male physicist Assistant Professor who are qualified in their field. There is a female partnered with the Professor solving mysteries. But that's where it ends. While Yamada Naoko is a magician, Ustumi Kaoru is a police officer. Secondly not as many people died in Galileo as they did in Trick.
This is really and truly a different show with a different vibe. While it was hard to take Abe Hiroshi (Ueda Jiro) seriously as a Physicist Professor it is not hard at all to see Fukuyama Masaharu (Yukawa Manabu) as an extremely dedicated and serious scientist. He was quintessential and was not an anime character...although there were moments where you had to pause like when Yukawa Manabu would figure out a problem and he'd do this weird hand gesture in front of his face. Besides that he was very detached but approachable and extremely intelligent professor that demands studiousness and seriousness from those around him. This was not the case in Trick for Ueda Jiro.
The two women are slightly similar but more so different. Nakama Yukie (Yamada Naoko) has her mum and she's slightly silly and doesn't pay her bills and gets roped into the adventures by Ueda Jiro. Shibasaki Kou (Utsumi Kaoru) is not like that, she's sweet and kind, innocent with an almost lap dog appeal in her zeal for adventure and solving a crime. Plus she is emotionally moved by her cases which is great to see. Mainly because Yakawa doesn't know how to react to her emotions a great deal of the time. Their both nice ladies but very different.
There's no way one can compare Trick to Galileo as similar shows. Their inherently separate and to tell you the truth I love Galileo more. It's just fun and exciting and something I can watch over and over again. Not only for the mains but also the guest stars. It was a slew of guest stars for each episode.
In episode 3, you have Hirosue Ryoko who was in Dekichatta Kekkon (on aznv it's Shotgun Marriage).
In episode 4, you have my fave actor, Katori Shingo who is amazing and if you love him as much as me, then you'll love the shower scene. JEEZUS!! He was something else in that episode, it's definitely my fave ep.
In episode 6, you have Horikita Maki (Hanazakari no Kimitachi). Not much by her, but she was in it.
So you're in for a few special guests.
The show is entertaining. It's sad in some parts, truly psycho in others, and totally funny and emotional at times. It's really just hearty fun and I can't really recommend it more than I have. You will enjoy it, I guarantee that.
Was this review helpful to you?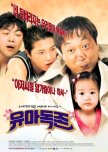 Genre (s) (a bizarre mix): very light Rom-Com, Comedy, Violence (everything you want in a drama)
I really liked this film. It has a mixture of things you wouldn't really put in such a film. I mean the things they add seem to be a bit extreme for something that can basically be called a comedy. But it balances out really well.
I first wanted to see it for no real reason. I was going through the selection of films I want to add to bookmark so I can watch later on and then because I had already seen the film Baby and Me I figured I'd watch this one. I like seeing babies in films so I figured this would be fun.
Well I had a few surprises in store. There's a lot of violence, with knifing, gang beatings and killings, while on the other side there's a really light romance and tons of comedy to go around. So it took me a bit of time to just go with the flow because there was a lot I was expecting in the script but I really ended up liking even if I never expected them together. It was like City of Violence meets Baby and Me.
I found the drama to ultimately be worthwhile. It had a lot of action---I know another shocker. The Tae Kwon Do was very impressive and what makes it even more so, is the fact the guys seem a bit overweight and not really in shape to be doing the sort of action packed fighting they were doing. But they were just amazing.
As for the baby. She is a doll. I mean that baby is absolutely beautiful and I loved seeing her sleeping with the guys---so cute.
The female, and really the main female---if you can call her that was very cute. And unlike the worthless girl in Baby and Me, this girl actually did something. Like fight. She was just awesome. She really got into it and even though she was barely there, you didn't forget her presence----nor did she take away from the story.
Overall a really fun film for a leisure time. It's something that will make your smirk, maybe giggle and just relax too. It's not too dark, but dark enough to wonder. It's definitely light enough but too dark for the kids. And overall just a nice fun time. I definitely recommend this for anyone who wants a giggle and likes nice fight scenes. You just have to wait towards the end to get the nice bits.
Was this review helpful to you?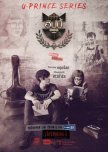 Short review:
Mel Be's driving on the lost highway with Hippie riding shot gun and supplying the entertainment. We're the passengers in the backseat enjoying the ride. Every bloody minute of it.
If anything...The music wins all the points. Jesus, the best music I have ever heard. Hippie (Ken--lead actor wrote all the music, composed, and produced all the music himself for all of Hippie's music in U-Prince series).
Long Review:
Seriously, there should be a page just for the U-Prince's. Series reviews are weird to do. Out of ALL the U-Prince's this one is my FAVORITE.
Top 3:
1. CRAZY ARTIST
2. GENTLE VET
3. THE SINGLE LAWYER
I haven't watched all the U-Prince's. I am familiar with all the actors. I had put all the series on hold forever. I seemed to have watched the ones I hated, hence the reason I never stayed. *cough* geologist *cough*.
This story is a cool guy meets nerd girl and sparks fly and love is in the air. Most people are done and bored by it. I like it. I think for me, it's because I was a nerd in high school (all girls mind you). Yup, glasses and all. I was attracted to the bad boys. I had fantasies that I would be walking in my uniform and a guy in motorcycle would think I was hot and from there it would bam. Thinking back, it sounds creepy. But hey, I was 15. Anyway, this is the premise.
Again, for most it's a very boring trope. For me it's a safe trope. I love them. I was actually worried people would spew hate on it because of it being safe. However, as I was watching it...this was far from a safe trope. It was very powerful. Furthermore, what was interesting for me in the drama was also interesting for other people who might have found it boring.
It's a trope that was carried by absolutely great acting. The actors here had great chemistry. I bought into their relationship. I felt it. When they asked "Rewatch Value" ---> I rewatched episodes as I waited for episodes to be subbed. That already tells you how much rewatch value it has. I rewatched over and over and over again. That's how much chemistry they had.
This actress can cry up a storm. Those tears are fat ass tears. I have no idea where they come from. They're like rain storm tears. Jesus, so much so, she had me crying. You feel Mel Be's pain. The lead character Mel Be is sweet and analytical, but carries a soft and fanciful side to her.
Hippie, the Crazy Artist is her perfect polar opposite but balances her analytical side and they meet on this plane of equality where they both find mutual likes for different reasons. You'll note the planetarium date. There is a mutual meeting of minds and sharing of interests that bonds these two. She inspires him and makes him more spontaneous and she joins him on the adventure she provides the direction for.
It's great fun.
Was this review helpful to you?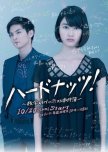 Genre: mystery, action, tantei (detective), [very] light romance
SEASON TWO IS REQUIRED!!!
**As a note I love, love and live for tantei's. Japan does it best. Although, I can say Korea's Bad Guys is something special.
I completely ship Tomoda x Nanba. I felt that Hashimoto Ai (Nanba) and Kora Kengo (Tomoda) had amazing chemistry. Their chemistry is something I haven't seen since Galileo S1 between Fukuyama Masaharu & Shibasaki Kou.
Tomoda-Kun is a detective with a fairly amiable personality, who appreciates intellect and the rule of law. He is also someone who has a rather nefarious background, making his approach to crime is different from the normal methodology enforced by Japanese police. He's very much like American detectives with their informants and some of them knowing and having relations with the criminal world. So there's sense of danger between the duality of his existence---one between law & crime. He appears to be in his late 20s or early 30s---I'm leaning early 30s based on his position in the police station and his status amongst his family. When I say status---you'll understand what I mean when you watch the drama.
Nanba-san is a young girl with a super quirky personality. She's in hear late teens early twenties. I wasn't sure if she was 19 or 22. I feel like I saw both. I just know she's not old enough to drink. I just looked it up, since the legal drinking age is 20, Nanba is 19. She is loud, obnoxious, has no sense of danger, rebellious, has no common sense---basically she's DareDevil. This girl will make you life while leaving you bewildered at her explanations. Yeah, I had to rewind a few times to get where she was going. She also is part of the math program at the elite Tokyo University.
The two characters played off of each other well for two reasons: 1) both have a past that they are trying to escape or deal with; 2) one is clearly jaded and has a shady life while the other is naive and lusts for action. It's like for Nanba---Tomoda makes math fun and exciting while for Tomoda Nanba rejuvenates that jaded facade.
Additionally, as far as the story goes, Tomoda never really seemed overwhelm or looked stupid when Nanba would go on her mathematical spiel. Basically he stood toe to toe with her and they were equal. They both brought their skills in regards to every interesting crime that's presented and that has to be appreciated. Also, the flow of the particular crimes seemed to escalate in danger from the first episode to the last. Which I think adds to the appeal. Most people didn't recognise that.
Anyway, the story is great, you can relate to the characters in different ways, and there's enough quirkiness which brings a lightness to the dark without making it absurd.
I definitely recommend this drama.
Was this review helpful to you?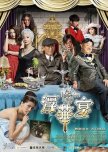 Quick background- I've seen the movie 1982 and 2015 BBC films and listened to the radio recording of the play. It is an extremely serious story that has high relevance on social issues, human responsibility, and common decency; not to mention the selfishness that lives in all people based on jealousy despite wealth, greed, rape, and abuse. Therefore, for me it was an extremely uncomfortable feeling to watch a film that holds such gravitas turn into a comedy; it's awkward.
There was nothing comedic about the original story and the way the story was depicted here, even if it was trying to be comedic, seemed forced, trite, OTT, slap-stick, and just childish. It's a pathetic film that's a slap in the face to the intentional message of the original story. It's lost in this nonsense.
The acting---I can't say anything about the acting. I mean, it's on point. If we're looking at being slap-stick and stupid, yeah they had it down pat. Donnie Yen was great at it...ridiculous and CGI'd. Han Zhang was a surprise. Everyone else was OTT as they should be. No one was on too serious. They were as a ridiculous comedy should be.
Donnie Yen's song was great but out of place--maybe that was the point. It was creepy and kind of gave me a feeling of Twin Peaks there. I just didn't get it's purpose; I figure again it's for comedic effect. I gave it a 1 just for that.
I would never rewatch this film nor recommend it.
Overall, averaging all of the above components (they made me add a 1, but it's still counted as a zero) this adds up to a pathetic 3, just a waste of time. I'd watch the BBC originals in English over and over and over again. The two television versions and the radio version. They're just great film; short and breathtaking. I cried.
Was this review helpful to you?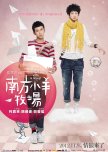 I woke up in a rather negative mood. Just had a lot on my mind and have been unhappy a lot of negativity has been plaguing me for 6 months. The dream I woke up from just was another reminder of an incident. I wanted to be happy. I woke up and scanned youtube and found a clip for this film. Since I'm a sucker for romantic films. I thought, hey why not. I was going to watch a Korean action film...but it was depressing as hell and Korean films and shows are known for that and I was not for that.
This hit the spot. It was just a casual film. If you are looking for that lazy Sunday or Saturday film on a rainy day when you have nothing to do and you just want to veg out and just chill this is it. I was in a funk on a sunny day and had nothing to do and was vegging out and just wanted something to make me happy. This hit the spot. It did it so well---my sister came home and was like, "You look great." I was shocked by the statement. That's how good this movie is.
It's not a movie I'd rewatch though. It's like one of those great surprising meals you had in a hole in the wall restaurant on a side street in a crowded downtown area on a random day. It's not something I'd come back too.
However, the acting was fantastic. There is nothing to beat the acting. Ko Chen Tung steals the screen. He knows his stuff. He can play with his emotions well and he holds it. The girls were fine, but he's the lead for a reason. I could watch him over and over and over again. He's attractive, but it was his expressions and the subtlety and nuance in delivery. It was just smooth and natural.
Everything was natural. I think the second best character and who I would have chosen as the lead girl would have been Guo Shu Yao---she was cute and funny and she was scene stealer for the scenes she had. I would have liked to see more of her. Her in the lead would have been great and her optimistic and aggressive personality would have engaged me more.
However, it's a great film.
Was this review helpful to you?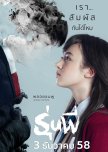 Senior
0 people found this review helpful
My rating is a 9.5 for overall, however if you look at the specific ratings here, it says otherwise. Those are specific. I'd rewatch this film a few times over, because it's feel good and a bit slap-stick with some rather deep topics.
I didn't think I was going to like it. I really wanted to watch it cause I wanted to see how good looking the boy was. I couldn't tell, cause of the make up. He was cute. I know superficial, but I had to check. He's hot. I'm an old woman not a fan girl, but us old ladies can be superficial too.
I liked the way they set up the movie only because I really did like the girls acting. I liked the way she seemed blind versus actually seeing the ghosts. Which is pretty cool. I became tired with the whole actually seeing ghosts the way the Kdramas were running them. So this was a very refreshing.
There were really deep issues that involve triggers like suicide, bullying, murder, child pornography, statutory rape, etc. Therefore, there are serious issues running around here. While on the flip side there are also cheesy effects that are used that you get or you think kill parts of the film.
Overall, I really enjoyed it. I would watch it again. I thought the acting was really nice. I did like the story. I was hoping for actually a happy ending here. kind of like the boy ghost is reborn or something. Something. Something here. Something. I loved the music. I think the soundtrack was on point. I would rewatch this a few times. It's a feel good film despite some of the heavy topics.
I liked the use of friendship here. Friendship was really the biggest push in the film, if not the mystery and a bit of the romance. The friendship between Ant and Mon really did it for me. Senior/Mon friendship/romance was on point.
These things would make me come back. I would get some popcorn. Pick a Sunday when there is only golf and you have nothing else to do and just watch it. You won't be disappointed. It's a nice matinee film.
Was this review helpful to you?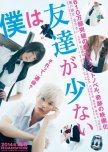 One of the worst movies out there. If this was based on a manga (which I didn't read---normally I would have read a manga before the film) it's atrocious. The acting is lackluster to say the least----everyone in the main cast is super attractive but they need growth to be interesting.
The premise of the story is these kids get together because they're rejected by all other social groups in their school. The main character is because he's half-Japanese/Half-White---so he has "blonde" hair. The others are rejected for some other factor, one has big tits, another likes science and is horny. I don't know. Just a poorly executed storyline without any dimensional characterization.
As I said the acting is not helpful. I think for men this could be a great film or even women if you're into the superficial and extreme T&A (Tits & Ass). I mean all of those teases are all over the place and extreme. I was actually impressed by the boys self-control, which made me think he might be gay. That could be an over the top statement, but that's not even a nice guy attitude.
Anyway, not impressive.
Was this review helpful to you?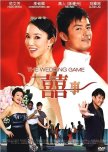 Genre: Rom-Com
Rewatch: I have to rewatch it. I rarely rewatch movies...but I'll do it in this case. Main reason I don't rewatch because once is good enough. It's not a fave like that.
**As a note, if the Rewatch Value was not included this would be a much much higher score.
I have to say I really enjoyed this. Which is what I was expecting since they're pretty well known and famous for their collaborations. I have known of Fann Wong and Christopher Lee's relationship and work for years (although this is the first time I'm actually seeing them on screen together). <---I have a few friends obsessed with them. And their chemistry is still alive and well post marriage (in real life). They play off each other very well. The movie has comedy, romance, and cuteness to laugh a last time.
It's better than any American romantic comedy I've seen in a while. It has a clear storyline and delivers it.
Basically the story is big actors join forces for own personal reasons---actually quite commendable reasons. But unfortunately they lie to their fans and the paparazzi about their relationships. Allowing their fans to believe they are really together. Along the way the story becomes a fact.
As a fan we've been lied to by celebrities regularly. It can be scandalous but at this point, it's so familiar that it's normal. So the story addresses that in a funny way.
A point I want to mention I love about this film. The mixture of languages. Wow....it's great to see. I enjoyed that. Anyway...it's worth the watch.
I don't have much to say because this is a simple romantic comedy. It's nothing like The Longest Night in Shanghai which has an unbeatable, incomparable, and profound storyline. This is more simple and light but definitely entertaining and worth the watch.
On an aside...Christopher Lee looks freakishly similar to Joe Cheng when Joe Cheng was on ISWAK: TKA 2 with the short hair cut. I can see Joe Cheng growing to look like him.
By the way, they delivered some of the best On-screen kisses I have seen in an Asian Drama or movie. It's sweet but marks a strong bond. It's not too sloppy, it's not uncomfortable, it's not rough, or too small. It's just right. Very cute! The ending was THE BEST
**** I also loved the secondary couple the film provided. Very cute.
Was this review helpful to you?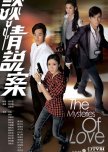 Genre: Quirky Mysteries, Action, Fun, Romance, Red String of Fate (this is where lives seem to be intertwined in some way shape or form.
Rewatch Value: I've rewatched it several times, but I fast forward to my favorite parts.
Wow....well I truly enjoyed this drama. I thought it was really good and I was surprised by how much I liked it. It's not my more crazy reviews where I give 10 by 5----you have to be extraordinarily great in order to get that. And it wasn't a satisfying 5 by 5---for several reasons which I will start off with.
Before I begin on the pros and cons. I will say that this drama is an extended version of the jdorama Galileo. There is absolutely no doubt about it. The writers did a great job in making it their own. Jdorama's are not really known for their romance. They may include romance but they're not as dramatically romantic as kdrama's or ridiculously romantic w/ slaps and kisses for effect like lakorns. However, they usually give a casual nod to romance.
Galileo for all intents and purposes was not a romance. However, they did touch on a bit of attraction, even if loosely. This Candrama is as though they took Galileo and focused on the romance and extended family with some twists and turns. They have a cop girl, who's beautiful but yet utterly a tomboy and lives by her emotions. They have a physicist professor at a very upper class university who is the genius of all genius' and who likes wearing three piece suits without the third piece---meaning his blazer. He also happens to drink a ridiculous amount of coffee and is a ladies man as in Galileo. We have the cop friend who plays liaison between cop girl and physicist. He's also a ladies man and knows how to do his job.
At he bare bones it's the same story, actually even not so shallowly it's the same story in effect. I think this is really the reason why I liked the show. Much the reasons behind why I loved the cop girl in Galileo (yes I know their names, but it's better to go by superficial titles for those who don't know), such as her cuteness, her strength and devotion and her smarts. Is the same reasons I love this cop girl. Actually, this cop girl was magnificent. I think people, if you want to test the waters watch like 18 minutes into ep 18 and around the same for ep 25. Her acting was spot on. I cry with her and she loves powerfully.
I like the doctors in both this drama and Galileo but I will say they're personalities are totally different. This scientist is not removed from others, he feels deeply. The jdorma scientists was more detached, cold and analytical. This one was analytical but he had emotion and I loved them equally.
This drama is definitely entertaining. The mysteries are cute and not as scientific as I would like, but it was a story about love, companionship, family and romance. It's not really about the mysteries.
Aspects that really annoyed me. Wow...there are a few and this is why it got grounded a point. Basically the lead actors hair cut. OMG!! Sad! They all had the exact same haircut. It was irritating. At times I couldn't tell the difference between the physicist and the cop friend. They looked so similar. I would have to take in attire and tone to see the difference. There were so many male characters and they all had the same hair cut. Even the baddies and another cop guy who was a minor character but regular---all had this side pixie cut---very emo-chic to them. Ugh. I couldn't stand it.
Other issues...I hated when I heard them say "Mamie, Daddie..." I'm a grown woman, but it's always okay for girls to say it. Yeah, I know it's my own double standard and this is more of a cultural norm...so I shouldn't be peeved. But it was irritating hearing that come out of the mouths of the male leads.
As far as characters. The cop friend was great. A total player, all his scenes were mainly him having sex to R&B songs. It was great. He's a player and I actually was feeling him with the cop girl---I just found him more attractive. But I think it was due to his style which was easy going, charismatic and serious. He plays works very hard so he could play very hard. So I was all over that.
The lead girl/cop girl---she was sweet. Her cuteness was so endearing. The actress has a funny face. Her nose features are comical at times, with a weird (large nose) and funny lips. But put together she's really pretty and it makes her crazy cute. I adored her. LOL
Lead guy/physicist---very attractive. Austere but he was one of the other problems I had on the show. I wanted him to do three things. He needed to get from under his parents control. He's a grown ass man, he should be living in his own space if he loves the girl. He should be more protective of his girl. I recognized that Asian men tend to follow the laws of the parents, but really now. He's in his 30s, if he cares he can stand up for her a bit. He didn't lift a finger...but followed orders. His ridiculous behavior when he ran off. He's a physicist and has responsibilities he needs to stand his ground and fight. Basically I found him weak and as much of a snob as his family. It was irritating. I loved cop girls adamant response to protect herself and reject him.
But she was weakened by love... It's too be expected I guess. Anyway...I do recommend this. It may be 25 long eps, but their entertaining and funny. I watched it straight through and that is rare for me---I'm known for being picky. So if I could do this show and enjoy it, I think others can. I discovered as well that Cantonese is not as irritating as I always thought it was.
Was this review helpful to you?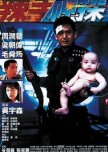 Genre: Suspense, Action, Violence
Rewatch value: I don't neccesarily rewatch action flicks. But I'll rewatch this one.
This was just a great action flick. The biggest mistake John Woo ever made was to come to America to make movies. His movies lacked storyline and substance here. Even the action is mundane with all the CGI effects and watery blood. It's when you see films like this do you understand why the American Hollywood community courted him in the first place. But when you compare any and I mean absolutely ANY of his Chinese flicks to his American ones, you'll understand true art and storyline when you see the Chinese films.
First off, it's easy to over use and get tired of the triad fiasco, even though the idea of a dirty cop, undercover cop, cop goes on a rampage when partner dies because of a triad member or leader---you can't help to bring yourself to watch the films because you know you'll be introduced to super cool guys. Almost superhuman. They're like the East Asian version of Batman without all the toys but awesome gun or martial arts fighting. You'll still get the rich storyline even if it's over used. Because despite all the action and honest to goodness gore/bloodletting---you are getting a worthwhile use of your 2 hours.
This film has it all. The acting is great----not even... phenomenal acting. Now, I'm a massive Tony Leung fan. But seriously...after watching ALL his films with Wong Kar Wai---I have to say that I never pictured him the action kind of guy. It's not my first time watching this film...thanks Cinemax...but every time I see clean cut and soft spoken/all around nice guy and perpetually EMO Tony Leung in an action film, my mind is blown. Why? Because he does it so damned well!!
In this he's Emo--Check, he's clean cut--Check (as far as appearance--hardly seeming disillusioned), nice guy--Check. He managed to still bring this sort of naivete, sensitivity, and alluring danger to an action packed film where he's doing a nice set of blood letting. It's very interesting to see this seemingly quandary of performance played out--because it's done so well.
Chow Yun Fat---I mean really. Are there any words? He's the king of action and just like John Woo, he should have stayed in China to do it. That's why I liked Jet Li. Jet Li realized when he got to the US he was just making stupid films. They were pawning him off like a Jackie Chan clown. Don't get me wrong....Romeo Must Die was great, but the subsequent films were crap. He went back home. Chow Yun Fat experienced the same stereotyping unfortunately. However, they recognized their status and who they are turning into a caricature they go back to China and these guys are once again making powerful films.
This oldie but goody, shows you the real skill of the Chinese actor to portrayal a dramatic role and do it well even when a film is action. Because in China they don't stereotype on skill, unlike the US. Thanks for this John Woo. Thanks for this Chow Yun Fat and Tony Leung, because I loved it.
Was this review helpful to you?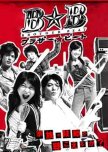 Okay I did the overall average based off the Story, Acting/Cast, Music, & Rewatch Value.
Genre (s): Family, Human, Slice of Life, & Romance
** As a note there is a lot of physical fighting between the brothers. That's the whole point. I can honestly see brothers going at each other that way.
I'll start of with the Rewatch Value---I know that would be the most important for me if I were to read a review. I'm a person who loves family shows. It's what I would define as a human drama and family drama. What I mean by human drama is that it relates to aspects of our own life. Our relationships with our parents and siblings and our work place. Most human dramas are definitely more tragic, but this is far more upbeat with a bit of bittersweetness. As far as family drama. It is one of the best. Originally this was my favorite family drama that has now been beat out by Tokyo Bandwagon, which I will review later.
I find myself rewatching this drama normally when I'm sad and depressed or I need something else. The two older brothers are ridiculously handsome. The mother seems to have become more so the little sister or child in the house than a mother. While the younger brother has taken the lead. This leads to hilarious moments between the immediate family. It gets far more ridiculous as the boys develop relationships. My favorite is the Older brother's relationship---absolutely adorable. It makes me come back, time and again.
The story really portrays the inner struggles of all of the characters after the passing of their father. The three brothers end becoming the men of the house (in different ways). They are the supportive mechanism not only to each other but to their mother which has caused a level of resentment between all parties invovled but also a high level of codependency.
Sakurai Tatsuya (Tamayama Tetsuji) is the older brother. He's the way classically expected older brothers should be. The most conservative, the most reliable, the most defensive and protective. This brother hell yes is all of the above. But he's also very stubborn and bullheaded. When he has his mind set on something that's it. It takes basically the pushing of his family members to help him in love and living.
Love Interest: Tamura Chisato (Kuninaka Ryoko), as a note this girl became one of my favorite actresses after watching this drama. She's adorable, but she's also someone who feels obliged to follow her parents but also feels pressured by this burden. That being said, she falls in love with a man who is actually very similar to her father in many respects. You'll see her struggle with that, but her push back on her love interest and how that changes him and her.
Sakurai Riku (Hayami Mokomichi): The second brother is irresponsible, undependable, seems to feel insecure, doesn't have a full time job, very flirtatious. I mean he has the classic middle child syndrome. He can't be the little one to have some attention and focus, and he can't be the oldest because in his eyes...he's the hero. So he's not the hero or the baby. What is?! This complex travels with him until the end of the series. You'll see his behaviour and semi-growth.
Sakurai Junpei (Nakao Akiyoshi): The third child, most innocent of them and quite honestly the most "normal" of the bunch. He has aspirations, he is highly dependable in the household. Very caring and very sweet. He's protective of all his brothers but wants love as he has a whole lot to give. He impresses me the most I guess you could say.
**The two younger brothers have love interests but their story is not really built on it as it is with the older brother. Where his significant other plays a massive role to the story as it grows.
Sakurai Harue (Tanaka Misako): The mother is intersting. I think in the initial scene you see aspects of the personality she has with her adult sons later on. At first I found the change to be ridiculously 180, but the more and more I watch the show. I realize that even if her husband was around she would have behaved in a very similar manner. It's just who she is.
I think that's why the story gets me actually. I'm the oldest that really acts like the middle child in my family while my sister the youngest (two child household) is much more like the oldest and my mother (after the death of my father) is not much different from Harue. So I see aspects of my life in some of these people and I like how they work through their obstacles and shame to find healing through love and family. It's a beautiful drama for me. But you have to be into that sort ofo drama.
The acting is on point and I will be honest, I have seen very little Jdoramas with poor acting.
Was this review helpful to you?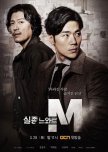 First off, I just want to say this is an OCN drama.  If you know nothing about OCN, let me summarize it by saying---OCN is a station that specializes and from what I can see, exclusively focuses on mystery/detective dramas.  I have not seen a single romcom/human drama/tragedy (unless related to mystery)/horror---all of them are detective/mystery.  Considering I'm a mystery/detective buff fanatic in any culture - OCN is my channel.  In Japan I live for Tantei's.  Therefore, if you plan on watching and love it/or/ you're already a detective/mystery buff OCN is the place you want to be. ALL their dramas are a hit in my eyes.  None of them are alike except for being mysteries.
The Good:
The actors are really good and mesh well with each other. The flow of the stories are nice; I like that there are continuations of a story to bring some type of closure (this does lead into the bad).  I like the bromance between the two lead characters.  Actually, it's not a bromance,  that would be disingenuous; it's more like camaraderie.  I love the fact that the mysteries when solved didn't have happy endings.  I loved the injustice that's been pervasive through the story an you know will happen at the end; but also the fact the ending is so ambiguous--because it's a prediction.  I think the ending makes up for some of the sins.
The Bad:
Female lead...she was just fodder.  I know a lost of cyber/computer tech characters that have been used properly.  She was worthless to me.  She had one bottle episode and the rest of the time she was around to make the male leads feel better about themselves when they were feeling down.  Just no substance.  The only female with any substance and gumption and I actually wanted to see more of was the pathologist.  Similar but she wasn't there to fluff anyone. Not to mention I'd have like to see the pathologist lead because she's an older woman.  These dramas always bring in the spring chicken (I don't care if she's my age).  
I really didn't get the leads backstory.  Or in all honesty I felt they were poorly executed, so I didn't get what I wanted from them.  Definitely the case with the leading male.  Ugh. his story was confusing as hell.   I think that was what slowed down a lot of my watch time.  Not to mention; some of the stories didn't have proper closure.  In the sense that they had just weird endings and you're stuck scratching your head.  
---------------------------------------------------------------------
I would rewatch: But I would only re-watch certain episodes like the 1st one, red suitcase one (brilliant episode), and the con-artist one.
Was this review helpful to you?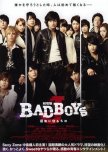 This is my disclaimer/springboard for this storyline in every review: I'm going to keep this review based on every category to give everyone an idea because the hilarity of the movie and series speaks for itself.  You watch it when you're bored.  If you're above the age of 25 you look forward to either having these brats as your children or wanting to slap them upside the head for missing school.  Between the ages of 18-25, you're debating of whether to date them long-term b/c their hot (minus bad acting) or if they attend school and have a major.  If you're under that age group, you just think their cute and know your parents would NEVER let you near them.
Story:  Same as all the other Bad Boys story, one of Bromances.  I like this one a bit more because it does speak on, just like another bad boys film- how being in a gang is not all sweetness and flowers.  There are consequences for their actions.  I think a lot of the times when you see this film and some of the other violent "Yankee" movies - there is this glorification w/o payback.  However, there is a risk of going to prison.  Gangs are not easy to get out of with your life in tact  there are gangs that eat up other gangs.  Within the comedy, you can tell the writers were trying to add some depth.
Acting/Cast:  The entire cast needs acting lessons.  The boys however get a pass because they're adorable.  Note I said "adorable", I'm on the older side, 37, and they remind me of my students.  Violent little punks sometimes, but overall good kids.   Hence, I get their roles even if they are MEN playing the roles.  As for the girls...ugh the lead female. I called her FANG - Face.  Ugh, I just couldn't.  Her teach were killing me.
Music:  Not relevant enough for me to care.  The slow motion was cool.
Rewatch:  I would rewatch this once every 6 months or when I'm sick.  If you're sick, this is an ultimate pick-me up.  Just a nice, feel good film---then I'd watch the series.
Overall: Just a good movie followed with a good series.  I really enjoyed both. Give it a chance.
Was this review helpful to you?