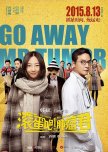 Quirky positive girl, Xiong Dun, is having a bad day and it doesn't get any better when she finds out she has cancer and a very low rate of surviving. I don't usually watch Chinese movies but I was recommended this one from my best friend with a guarantee laugh and a good cry. With the storyline not catching my attention I gave it a try...I couldn't have misjudged a gem so horribly wrong as I did with this one. The acting was really good which was the cherry on top. Without the acting being so good, the intended emotions would have not been there. I for sure laughed and had a very good cry. I also recommend this movie to anyone. It might not be your cup of tea but I am positive you will enjoy it just as much as I did.
Was this review helpful to you?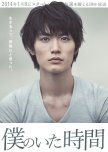 Hours of my Life covered everything I was hoping it would. From the beginning to end of Takuto battling ALS, the relationship of Megumi and Takuto, also the relationship Takuto had with his friends and family before AND after being diagnosed with ALS. The acting is amazing, Haruma Miura and Mikako Tabe were in so deep playing their characters. If you didn't know this was a drama you would probably believe it was a documentary. This was my first time seeing what ALS does to a person from the first signs instead of just seeing the end result. Very informative drama but it keeps you on the edge of your seat with a box of tissues in hand. I personally cried on all but 4 episodes, so many tissues were used in those two days I watched this drama. Hours of my Life is definitely a drama that could be watched again but the question is, do you want to cry that much again? The crying is all worth it though.
Was this review helpful to you?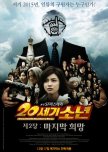 Way better than the first one! A ton more action and secrets are reveled! Secrets as in things that were not given to you during the first movie. Second movie down and there is still no face to "Friend" though a character in this sequel does see his face while the audience does not. Speaking of the characters, they are more lively in this one, they seem to grow on you faster than the first movies characters. There are different languages in this movie which was nice to hear and yet strange at first (I wasn't expecting to hear any other language besides Japanese). I have a habit of liking the second sequel the best in a series so let's hope this one isn't the same. The last movie looks promising~
Was this review helpful to you?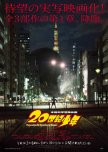 *I have not read the mangas*
I didn't know what to expect when I clicked play on this movie. I knew it was action and that was all. When the movie started it was very slow making me want to turn it off, but I pushed through to the end and I am glad I did. It got better after about 25 minutes, when the action and mystery started to take place. Good thing there are 2 more movies cause this one did NOT explain anything about the mysterious friend who is now a leader of this group and....yeah this movie was just full of confusion so I hope the next two movies clear at least a few things up for viewers. Overall the acting and music were good~ Don't know if I would ever watch this movie again though...
Was this review helpful to you?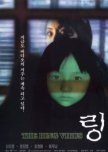 This movie is the Korean remake of the Japanese movie 'Ringu' (The Ring). Same story line and same slow pace. The acting was decent for the year this movie was released, they could have had more music playing to make the movie seem more intense but since there wasn't so it made the movie seem boring.
Was this review helpful to you?