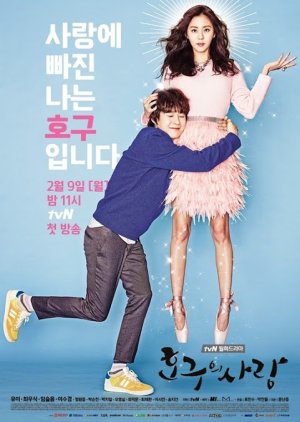 Ho Goo's Love Recent Discussions
Reactions
And I am already so in love with the story line and the characters that I can't help to squee when something adorable happens. I also absolutely love this whole pregnancy thing, which kind of surprised me. But I figured, that this was my first drama where you could witness the main roles delivery. But goodness, that was an awesome scene. Although I cried because this was just so sweet, that my heart couldn't take it but it made me so so happy. I can't describe with words. Ho Goo is just a decent and nice person that I just want to cuddle him. And Do Hee is also cute, even if it's another kind of cute. Her cuteness kinda tough and you gotta love it.
And the side characters are also awesome. Ahh, I'm just in love with everyone and everything :D
Was this review helpful to you?
The feelings this drama gives me are soo good. Everything is interesting, funny and cute. But it's not exaggerated. The feeling is just right.
No one will be with her in this difficult moments so Ho goo stay with her until the baby come. This was funny and touching, and again we can see how Ho goo is naive.
I'm liking the family and the grinds of Ho Goo they are really amazing.
Was this review helpful to you?
Other episode that make me laugh really hard, Do Hee gave birth to her baby, but before it Ho goo went talk to her and them discuss, in this moment Do Hee fell she will give birth the baby your bag bursts and Ho Goo thinks she peed hahahha OMG so Naive!!!!