The website is currently undergoing maintenance. Sorry for the inconvenience.
Hi Guys!
Dramas
I'm a lover of dramas from Brazil, now  I'm 22rs old. And I'm in dramaland for almost two years. Now I have a big list of actors and actresses I like and a lot of dramas I love. My first Kdrama was The Moon That Embracing the Sun, and untill today is one of my fav dramas, my first Jdrama was Itazura na Kiss- Love in tokyo, my first C-drama was One and a half summer, my first lakorn was Ugly Duckling Series: Perfect Match.
K-Variety Show
My fav show is Running Man, I don't lost any episode, I really love all the members and how they make me laugh and make me happy. I also Watch Weekly Idol, Style for you, A Song for you, Match Made of Heaven Return, showtime, and least Roommate, but I'm a little sad that roommate ended.
Kpop
OST took me to kpop which has become another addiction. I'm a JYP and YG stan, so I love 2PM, 2AM, BigBang, 2NE1, GOT7, Winner, Miss A, AKMU, g.o.d, but my fav is 2PM ♥♥
I also like others groups Like B.A.P, EXO, Beast, Super Junior, SHINee, BTS, F(x), Sistar, VIXX, Infinite, Shinhwa, and some others.
You can talk to me freely, I'll answer you :))
-------------------------------------------------------------------------------------------------------------------------------------
Currently watching
Oppa of Month
Drama challenge of 2017
- 50 Kdramas  (3/50)
- 20 webdramas (3/20)
- 10 drama special (0/10)
- 2 Kdrama with 50 episodes (0/1)
- 1 Kdrama with 100 episodes (0/1)
- 5 Lakorns (0/5)
- 5 Cdramas (1/5)
- 1 Cdrama with 50 episodes (0/1)
- 2 Jdramas (0/2)
- 2 Twdramas (0/2)
-10 Kmovies (0/10)
- 10 Filipino movies (0/10)
- 10 Cmovies (1/10)
- 10 Thai movies (0/10) 
- 10 Jmovies (0/10)
- 5 Twmovies (0/5)
You can find me in  Tumblr and Pinterest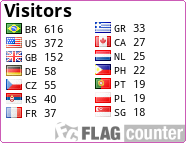 Statistics
89d 10h 33m
ALL TIME
2,311 episodes, 156 shows
1d 20h 49m
ALL TIME
24 movies
List Updates
Currently watching

10

/52

Jul 10, 2017

Plan to watch

Jun 29, 2017