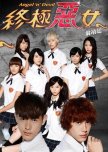 I've never seen a drama like this before! Seriously!
The beginning of this drama was so strange for me, with super powers and weapons, demons and superheroes. I never thought I'll like it as I liked.
For my surprise I feel in love for Wang Cha Li and Xiao Feng, they were so cute together I can't help it. And. I loved the story behind why the K.O bad girl started, each girl has her sad story and in the last episodes the drama we can see them handle with all their difficulties together, this was so cool.
Of course this drama has a lot of nonsense things, but it still catchy and funny.
I loved all members of the group SpeXial in this drama, we have a lot of them! Wang Cha Li, Da Wei, Xiao Ming, Xiao xiong and Gou zhui, they are so handsome and all good acting. The girls are really cool too, but for Ding Dang and Xiao Feng were the best of them.
This drama is a good drama for you smile, this is a really easy to see drama.
I just love it, cause it is really different of the others.
Was this review helpful to you?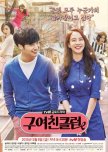 This drama was one of my fav this year. I love all the exes, each one had a different personality that made them especial.
I'll never forget The cat, fox and Lioness, them together gave us a lot of fun.
Kim soo Jin was a cute character, I just love how simple and warm she was. And of course I can't forget to talk about Directo Jo, He just appear and became my fav character in this drama, I love how smart and honest he was.
It was a shame they cut some episodes the story can be much better, but I still liked it.
This was simple, catchy and funny. I really enjoyed it.
Was this review helpful to you?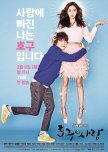 A funny, smooth and captivating story.
Since the beginning of each episode surprised me, the issue addressed by this drama was very familiar with what we see today, not to mention the mood behind it all and how the story of all the characters were intertwined.
Simply loved the Choi Woo Shik, he act really well, him passed all the feelings of happiness, sadness and confusion of the character, he was already an actor who I enjoyed and now I enjoy even more.
If you want a drama to laugh and have fun Goo Ho's love is your drama.
Was this review helpful to you?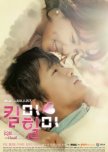 Of course I can talk a lot about how this drama is amazing, but I'll give you 3 reasons why I loved it and why you need see it.
3. The DID and all personalities
In each episode we can see a little of each personality of Cha do Hyun and he has 7ok? So you can imagine how it can be fun. The personalities are so different each other, going to the Badboy to Crazy teenage girl. I just love How the writers introduced the personalities to us, always of a funny way.
2. The story behind of the main couple
Since the beginning we can see that Cha Do Hyun and Ri Jin have something that makes them ends together. Their first meeting as Shin Se Gi, one of personalities that says a pharse that makes all hearts melt, and I can say I was one hahaha I loved even with their afraid, insecurities and abuses in the past they were always together, they were intertwined, and over the episodes them overcome it together.
1. Ji Sung acting Skills
I'M TOTALLY AMAZED WITH JI SUNG! He did it, and did it perfectly. He can handle all personalities in the same time, when he portrayed a teenage girl he really passed to me he was a teenage girl, the same way he passed to me he was a Kind heart guy in the other moment a Badboy. Serisly He is a amazing actor, Now I'm in love with Him. I never can forget - Oppa, Catch me! hahahaa
This is why you need Watch it!! NOW!
Was this review helpful to you?