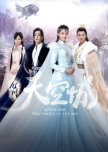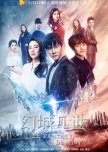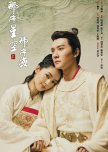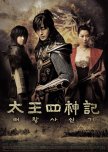 I have a historical addiction. If The legend is my best kdrama, then Ice fantasy is best C-drama in my drama life.

- Big budget drama in history.
- Love long WHITE haired characters.
- Great ost, mesmeraizing background music.
- immortal /Gods.
- Same type of adventures.
- Strong female lead.
- Quest for same kind of power relics and ice crystals.
- Trajic ending of favourite characters.
- Lack of extreme romance, that's why I find both similar, and love both in my ways. (I really miss romance between ying kong shi- Yan da, but like their sweet-sour friendship )
- Annoying villain, I wanted to kill them for god's sake.

Overall both are worth watching. Happy watching.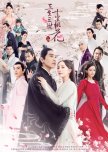 - Fantasy
- Good budget dramas
- Strong female leads
- Beautiful visuals
- Both share the reborn / revive theme
- Unconditional / forbidden / one sided love
- Sympathetic and interesting characters
- Beautiful costumes
- Hot leads
- Memory loss
- Great OST (though Ice fantasy's ost is slightly better)
- Lots of characters and character development
- Action takes place in multiple realms
- Multiple clans
- Multiple arcs / trials
- Tragedy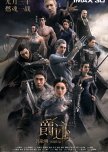 The feeling of these two are kinda similar. The protagonists have Ice Magic and are drown to a war that they dont want to fight. Some aspects of the two main male leads are similar, with one who grows over time in contrast with the one who are powerful since the beginning.

Even the female leads are kinda similar.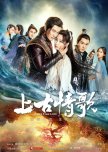 Same actress but different character.
Ice Fantasy's based on brotherly love and respect, while it lacks a lot in love "story".
Ice fantasy is darker than A Lifetime Love, but they do match, cuz of the humor.
If you wanna watch ICE FANTASY .... skip first 4-5 eps ... cuz the 3D background sucks in the WAR scenes ...