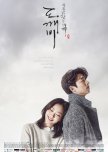 Both are about higher beings. The female lead in Goblin is "the Goblin's Bride" as I recall it..
Honestly I'm still in the process of finishing this drama (episode 12) but I realized the similarities as soon as the first episode started. The visual editing is very similar... male lead is a higher being, 2nd male lead is also a higher being And both are similar in that their life's story is super sad and unfotunate. female leads are both 'cursed' I would put it..
The Bride of Habaek is lacking compared to Goblin. But in my opinion,The Bride of Habaek is still a good one on it's own. I guess everyone had high expectations after Goblin. I for one was excited to see the cast in The Bride of Habaek, and it's mainly my reason for even watching it. Personally I don't hate the plot, in fact I like how it's a bit lighter than Goblin (Goblin will absolutely make you cry a river lol so get the tissue box out)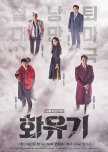 the male lead protects the heroine..the male lead at first very arrogant..the heroine didn't like to burden anyone.later, both of them fall in love...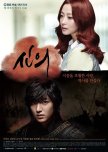 Both are fantasy dramas and faith has Lee Min Ho :) You get to see time travel and it is a good story.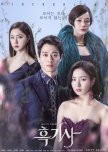 Leading lady plays in both dramas. They both ask the question what would you risk for love?
Fantasy, Supernatural , Romance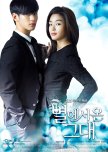 - Both dramas have main male lead with powers
- Both dramas have Female lead always by the male leads side
- Both dramas have Female lead slowly falling for the male lead
- Both dramas have Female lead Not know about the male leads powers
- Both dramas are really cute and funny to watch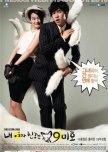 i believe it will be interesting to watch as there is a mix couple as in The Bride of Habaek. Though the fantasy character is a girl.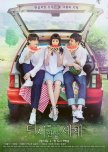 the main lead is from a fantasy world.
he also has superpowers
the plot is interesting