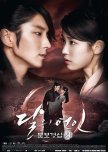 The Rise of Phoenixes made me think of Moon Lovers Scarlet Heart Ryeo. Both stories are about a prince who is abandoned by his imperial father, and mother. Both princes are used to fighting and murdering since their childhood. They have to compete with ambitious siblings in the struggle for the throne. Both are emotionally scarred by family issues, but super smart in plotting and survival. As for the love interests in both series, those girls are both too nice for their own good.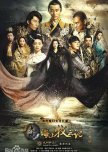 Without the fantasy element, The Rise of Phoenixes is a similar match of stunning cinematography, excellent cast, political scheming and downplayed romance. Both suffer from the dreaded "what could have been" curse of C-Dramas, but if you can make through Tribes and Empires, The Rise of Phoenixes certainly deserves a go.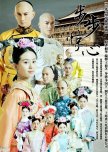 Both involve quietly powerful, cunning women who come to serve and be loved by their king/emporer in a dangerous political enviroment. They also both involve love lines with ambitious princes trying to take down their siblings to get to the throne. They both also involve a foreign prince/princess with a strong and untamable heart.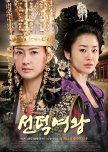 Both involve cross dressing women who are good fighters. They both involve a strong political story with cunning women. They both involve women who are secretly from very powerful backgrounds with the potential to change their countries drastically. They both have love triangles, though Queen Seon Deok focuses less on it.