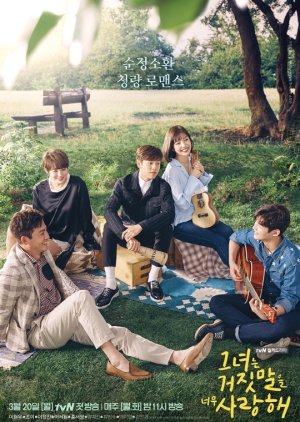 The Liar and His Lover Episode 6
---
---
The Liar and His Lover Recent Discussions
Reactions
Overall both leads have become unlikable.
My favorite part of this episode is So Rim's crazy laughter as she graffiti the poster of K. Ha-ha.
Overall it's setting things up nicely and I like the Han Kyeol admits that things were real and that he has changed a lot. Now he's pursuing her. Oh, and second lead keeps becoming more of a jerk.
Was this review helpful to you?
Huh, I found this episode really boring. Though I am relieved it is all out in the open! Yeah! It could be I had an issue with no one talking to the other person they like. Han Kyeol can easily tell everyone what he should say to So Rim. So Rim states that Han Kyeol had his reasons. Yet then doesn't let he explain, and then gets ticked off about the inspiration for the song. That seemed way out there.