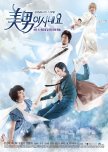 It is the same plot. This Korean version is the best out the three shows (Korean, Taiwanese, and Japanese). By best I mean-- it's a "romantic" "comedy" and if you have not watched any version-- the Korean one is the funniest one. The Taiwanese one is sweet too because of Jiro Wang. The Japanese version is too abbreviated, not allowing enough time for all funny moments.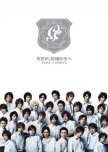 Both these dramas have the basic story line of a girl dressing up as a boy to help someone dear to them. In this case the girl is joining a boy band and she struggles with keeping her identity hidden while she's trying to get close to that one special guy. Both dramas are reverse harem ( a lot of boys falling for one girl), and they both bring up the topic of being unsure of your sexuality.

This is a japanese remake of the korean drama "You're beautiful"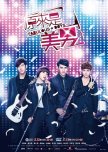 It's the same plot as in "You're Beautiful (K-drama)", but in Taiwanese. Both have the same set up where a twin girl had to dress up as a boy to substitute for her brother.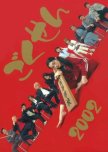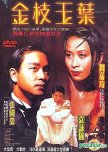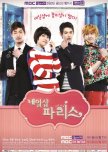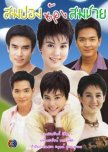 Both are gender-bender dramas set in the music industry.
- Sompong Non Somchai is a lakorn, meaning a drama from thailand. It's about two girls forced to work for a music company as spys for the police. They have to dress up as men to pass off as male dancers.
- Ikemen Desu Ne is a japanese drama about a girl posing as her brother, who is A*N*Jell group new singer. Remake of the kdrama You're Beautiful.