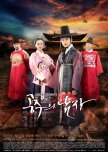 Both are historical dramas. The intense love between the leads is similar. The Romeo and Juliet nature of their romance where their families are at odds is also similar. Highly recommend both as long as you're prepared for the tears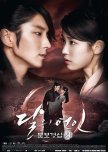 Both are historical dramas. Both have very intense romances between the leads. Both are tragic dramas. Highly recommend both, as long as you're prepared for the tears.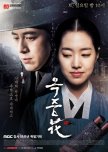 Based on same king Jungjong and his time period . This drama show us the timeline of same king. This drama shows the same period after the king Jungjong takes his reign and that society . So it is pretty much similar if anybody interested in that king and his lifetime.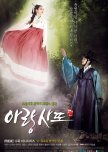 Both shows are costume dramas, and each have all the elements of a great story. There's tension that keeps you on the edge of your seat, laugh out loud moments of comedy, tragic elements, and a rock-solid romance. They also have chilling/compelling villains that are way too smart to be underestimated.
Tight storytelling, beautiful romance, compelling characters. Your emotions are about to go on a roller-coaster ride.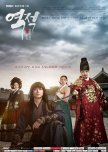 One of the main characters in both dramas is King Yeon San Gun. He is considered the worst tyrant in Joseon Dynasty.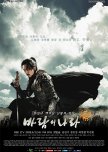 Both are historical dramas.
Both dramas have revenge and prophecies related to the protagonists and the overthrow of the throne.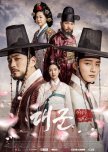 A love triangle of between one woman who gets caught up with two princes who are siblings. Wedges are created from political plots within the court as the elder brother aims to be king.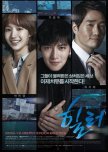 Since it has the same director and some casts from Healer, the feeling of watching 7dq is the same: balanced with mystery, action and awesome drama.... Another top notch chemistry of course with Park Min Young again... Thou the genre is historicals BUT, there's no boring moments and the OST are all beautiful..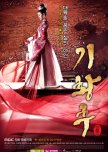 Both dramas have a similar feel and start in the same way with a snapshot of the future. Both start from the childhoods of the characters and progress through time. Empress Ki also has a similar love triangle with emperors and kings as well as what I like to call "palace politics".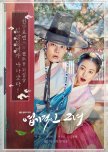 Both dramas are historical gender, but Queen for seven days is more dramatic. I think they are similar because Shin Chae Kyung in Queen for seven days is the child of one of the king's subjects, so as Gyun Woo in My Sassy Girl. They both have relationships with princess/ princes.