The website is currently undergoing maintenance. Sorry for the inconvenience.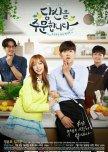 Temperature of Love and I Order You both have main male leads as chefs. Both dramas also have refreshing characters. The story lines aren't very similar but a good watch if you want to continue the cooking theme.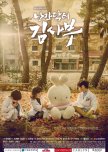 Seo Hyun Jin and Yang Se Jong acted in both dramas. One is a medical romance and the other is a romantic comedy. However, this is the only similarities.
They're the main couple in Temperature of Love but in Romantic Doctor, Seo Hyun Jin was one of the main characters whereas, Yang Se Jong was only a supporting character.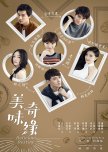 Both male leads have some kind of relation and position in cooking, DD specialises in Western cuisine and ToF specialises in French cuisine and the female leads have kind of similar roles, DD is a playwright-director whereas ToL is a drama writer. Both male leads and female leads are involved in a cooking show.