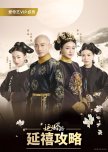 The tones are drastically different. Story of Ming Lan is more slice-of-life, while Story of Yanxi Palace is more palace intrigue, but there are core similarities.

FEMALE LEADS - If you love Ming Lan's intelligence and loyalty, give Wei Yingluo of Story of Yanxi Palace a try. Yingluo's a more... cutthroat version of Ming Lan. She, too, if very clever and loyal to a fault. She doesn't set out to scheme against others to climb ranks or such, but try to wrong her, to frame her, to harm those she loves and she'll plan against it and set traps accordingly.

COSTUMES - Just... stunning. I'm not a huge fan of the Qing dynasty male hairstyles (that braided half-bald look) but I love this show so much I was able to get past it, haha. The hair pieces are stunning velvet flowers or metal jewelry. Clothing and accessories also have much to do with each 'palace's mistress and displays their character.

CINEMATOGRAPHY - Beautiful in both.

I would say the biggest difference that people may find difficult is the romance. I don't want to spoil anything so just watch the trailer if you want more information.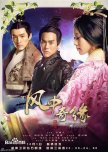 Different stories but same feel. Similarities between the two are:

1) Smart and Witty FL
2) FL has a different love interest initially
3) ML falls in love first
4) Once the Lead couple get together they are loyal and trust each other
5) Both are slow paced drama
6) Amazing chemistry

If you like one, definitely give the other a try.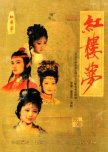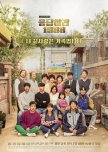 Both depict the story of how it was growing up in a particular time period. Although they include the main characters love stories they equally concentrate on their family life, social issues and the influence they had on the lives of these characters. Romance is not the most important part of the story, it's simply part of their lives, as is family, friends and everyday obstackles they have to overcome. If anything, they are the stories about family, growing up and what kind of adults they became while dealing with changes in the world that surrounds them.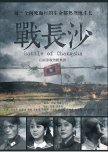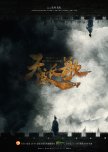 Both dramas look visually amazing with fantastic acting from veteran casts. The chemistry between the two leads are really great, in fact the leads from Ming Lan eventually got married in real life. The lead females come from humble beginnings and struggle to overcome the familial expectations put on them. They are highly intelligent, but must hide it due to the the social stigmas that women should just be housewives. The male leads grow up in comparable wealth and comfort, but due to a series of events suffer a huge fall from grace at the hands of their own family. The romance is cute in how the leads bicker with each other, but both are a little darker in tone.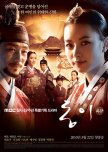 I mace this rec because both characters have to cross a lot of barriers because of their birth.
Both must face obstacles related to others with power trying to bring them down.
They hide in plain sight, in their own way, from enemies but the manner and method is different.
Both are intelligent but overlooked.
Both experienced loss that impact the choices they make.
The similarity ends there. I think Dong Yi is more dramatic (and it is subtle for a Kdrama) and this show is much more subtle and as grounded in reality as a period piece can be. Dong Yi is after all a palace drama. This drama is not campy at all. There is no fluff, in my opinion. No filler.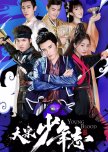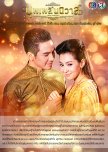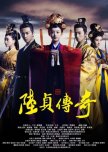 Same actress who portrait MING LAN, but with different temper. Lu Zhen is more upfront front the start.

"To escape her cruel stepmother, Lu Zhen enters the palace as an attendant. She was quickly promoted through the ranks for her pottery-making skill. During this time, she captures the heart of crown prince Gao Zhan. However, she can never be with him as social status and jealous enemies work against her at every turn. She devotes herself to politics and helps Gao Zhan defeat a coup d'etat. Though Gao Zhan can not make her his empress, he bestows her with the highest position in the land, the female prime minister."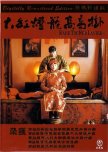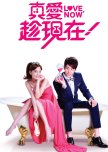 both drama set in different era one is modern another is historic

drama aspects have also a huge different in ming lan families make trouble for couple other side love now families cherish couple relation

so...what aspect is comman in both dramas both couples are understanding and respectful toward each other they maturely handle their issues

initially both girl hesitate to accept boy but boys make that comfort level so the girls can enjoy their life

boys are not like typical husband who have ego or try to use their authority

i'm really impressed with this couple hope people enjoy as much as i enjoyed

thanks