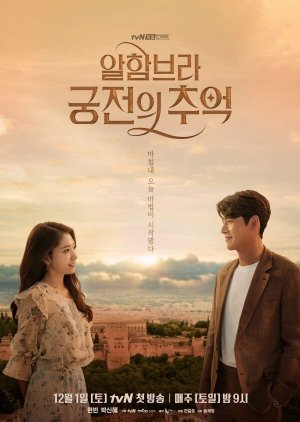 Memories of the Alhambra Episode 1
---
---
On the train to Granada Jung se joo mysteriously dissappears. Yoo jin woo arrives at Jung hee joo's hostel after midnight looking for a room and starts to unravel the mysterious game.
Memories of the Alhambra Recent Discussions
Reactions
Was this review helpful to you?
I loved the special effects in this show that help create the perfect atmosphere for the world that this drama is trying to create. It seems promising enough but we all knew the girl was going to be important. It was so predictable, it shocked me when they showed it in the drama. It does not make sense, but it does. I have high hopes for this drama and hope the development of the story turns out great.
Was this review helpful to you?
Made the mistake of watching this without the plot (I always read the plot before since it helps me decide to watch the drama but I saw the cast and knew I must watch it) Because of his I was very confused the first 30 min. The ending was of course a plot twist but the entire episode was fascinating. I couldn't look away. I am really exited for tomorrow!
Was this review helpful to you?
Special effects and camera work are lovely. Started very strong and had moments of humour. A very strong start to what looks like it will be an interesting ride.