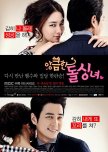 Both dramas deal about 2 women that are divorced and go through a hard time. After a long jumping between jobs, both women end up, with the help, from in Romance is a Bonus Book, a friend, and in Cunning Single Lady, ex-husband, at a company as intern. Both have that man as their superior and keep it a secret from their coworkers.
Both stories give off such a similar vibe. Both women reminded me a lot of the other while watching the dramas.

Just one thing: please ignore the horrible synopsis of "Cunning single lady", it gives such a very bad impression, and trust me, it is completely wrong. There is by far more to the drama than what one thinks at first.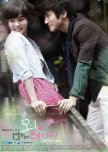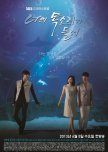 The same actor in both dramas: he plays a younger boy who is in love with the girl that saved his life once. Still "I hear your voice" has some paranormal abilities like mind-reading and a lot of crimal stories in it - by this it is more engaging. Even the chemistry between the main characters is far better.