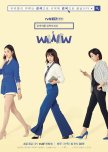 Big issue parodies dispatch while WWW parodies Naver(Unicon)

Strong female leads in both,
Badass mind games, mature people,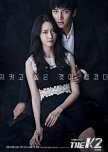 1: fBoth drama are written by the same screenwriter '
Apart from the fact that one is build around politicians and their secrets, and the other about paparazzis and the things they discover, both dramas are extremely similar. From the character similarity of our male leads are nearly identical, both have a trauma from their past and both are at the bottom. Both meet women with a near identical character, and both women play an equal important part. although in Big Issue it is slightly more.
Definitely give the other a try if you like one of them.