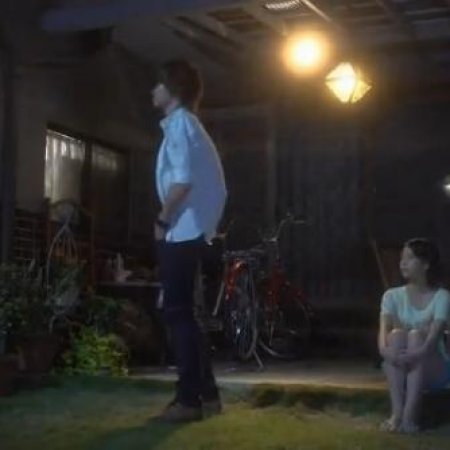 Sprout Episode 6
---
---
Souhei starts to waver wether or not he really likes Miku or not and he finds himself thinking about her everyday. Miyuki turns into a state of jealously and starts an arguement with an objective of holding Souhei's attention of Miku. It is Hayato's little brothers birthday and it is held in Miku's house, Being blown of for Miku yet again Miyuki decides to use all means possible to keep Souhei as hers. Meanwhile Miku and Hayato progresses further in their relationship.
Sprout Recent Discussions
Reactions
Love the whole HayatoXMiku couple clips in this episode, Sadly.. the moment as I was able to see some hope for my aching 2nd lead syndrome, Souhei had to ruin it for me..
In overall however I really can't stand Uzamiyu..
Nothing is as annoying as when the main lead denies all kind of feelings for the person you wish to see her\him with and in the end he just decides it might not be that way afterall..
Hayato, The happiness you bring me is probably going to be short-termed but I plan to enjoy all I have of it for now..
Great episode, Not my fave in the series.. But Its good..
Was this review helpful to you?
Ok, So how should we put this... This episode was as always very great.. Miyuki, Well I guess for sure it isn't much of a secret that I have indeed come to throughoutly disliking her, What is new however is that I now too have started to dislike Souhei too. Watching the preview for next episode, Seeing how Souhei is unable to decide which one of the two girls he like he chases after both and as a result I am getting more and more angry..
Souhei, I liked him at first, but now I'm not sure exactly what to feel. He's a sweet guy, but he seems kinda close-minded and oblivious to what's going around him. He still seems to think everything and everyone is the same since Middle School.
Miyuki as always is annoying, it was Kou's birthday and yet she was still being selfish because of her insecurities. Get over yourself, you have a cute boyfriend who obviously is dedicated to you. Don't ruin other people's happiness.
THE ENDING!! THE PREVIEW!!!! OMG!!! I totally wish it was next week already!! The preview for the next episode seemed AWESOME!!!
Was this review helpful to you?
I'm totally getting 2nd lead syndrome. If Souhei meant to be the main and Hayato the 2nd lead, then I'm doomed. Hopefully this drama will keep making us guess who Miku is going to end up with, but my vote right now if for Hayato. He's soooo cute!!!! I didn't like him at first because he seemed like a player, but after he opened up and the different sides of him were shown, I've totally fallen for him.
Was this review helpful to you?
Miyuki is kind of annoying but heehee atleast there's a chance for Hayato and Miku. No subs are out, but I surprisingly understood everything without subs maybe my years of loving anime paid off? Lol xD anyways excited for the next ep Hayato and Miku time and maybe another kiss?