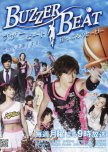 You like Buzzer Beat? Well, let me show you the best romance/sport jdorama: Pride :)

Pride is a classic and halu-aki onscreen couple chemistry is arguably the best ever in jdorama world.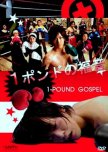 Even though Pride is a bit darker and more serious, these two dramas both have a male lead dedicated to sports, who fall in love with a woman who is hard to reach. I would recommend Pride for those who were hoping for a more worked out love story. It is also aimed at an older audience.

(P.s Pride also has a Johnny's lead) :P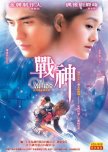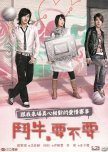 Both center on athletes who both love and take extreme pride in their game. While one is hockey, and the other basketball, it is interesting to see the dynamics and conflicts, love relationships and characters that develop through sports and their interactions with each other. Both star hot guys who are at first aloof and unattainable, but who slowly open up to the women who help shape their game.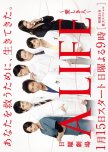 Similar casting and this is like a reunion. The theme is strength and gallantry.Haru Satonaka is the captain of an ice-hockey team, a star athlete who stakes everything on hockey but can only consider love as a game. Aki Murase is a woman who has been waiting for her lover who went abroad two years ago. These two persons start a relationship while frankly admitting to each other that it is only a love game. …The result is the unfolding of a drama of people with their respective pasts and with their pride as individuals.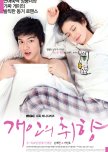 "Game Over" is a line used by both leading men.
In Pride there is a contract relationship. In Personal Taste it is cohabitation. In both while spending time together, the leads slowly grow an affection for each other. A lead believes becoming a couple/a "real" couple would be impossible due to circumstances (already taken/wrong sexual preference). An absent/neglectful parent. The male lead's work plays a big part in both dramas.
Differences: Pride is not a comedy.