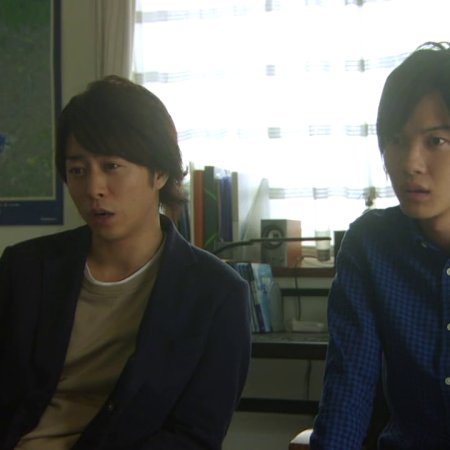 Kazoku Game Episode 3
---
---
Yoshimoto Kouya, drive a car on the mountain road in the middle of night. On the passenger seat, the anxiety of Numata Shinichi raised. The tutor who claim as Yoshimoto, was actually a different person from the person that was reflected on the Tokyo University's yearbook. "I will tell you a part of my story....", said Yoshimoto to Shinichi, and they head into a certain hospital.There is a plate with "Yoshimoto Kouya" name on the hospital room they visit. Yoshimoto Kouya's name belong to a patient who supported by a life-support device, and the patient is his brother. He told a hidden fact. Although it's hard for Shinichi to believe on the first time, it's hard to think that it's a lie as well. In the end, he ask, "Then, what is your real name?". Yoshimoto answer "......Yudai**". Then Shinichi tell this story only to Shigeyuki
Kazoku Game Recent Discussions
Reactions
I keep making sure that Koya is crazy! Not only had he exposed the father's intent of affair (which I started to believe that he told Asami to get close to the father) but he also exposed the cruel truth to the children in a heartless way, I feel like he's been spying on the family even before he entered it. Let's not forget what happened to the real Koya, he's accomplice in crime? As if they were the reason behind someone else's death or something? The little boy who appears in Koya's imagination I mean.
Maybe Shinichi's theory is right; it's clear that Koya wants Shige to trust him only but I don't think he wants to hurt him, maybe his ways are over the top but he wouldn't hurt Shige because he wants him to become better and if Shinichi thinks badly of Koya then he should've strengthen his relationship with his ototo and forbid Koya from getting close to him; but he simply doesn't care about Shige. Baka!
Was this review helpful to you?
That was one sad birthday for Shige, like Kouya said; his family doesn't care a bit about him and he doesn't have friends; the latter is understandable, just because they don't bully him anymore because they were forced to, it doesn't mean they will become his friends even if they were acting friendly in the class.