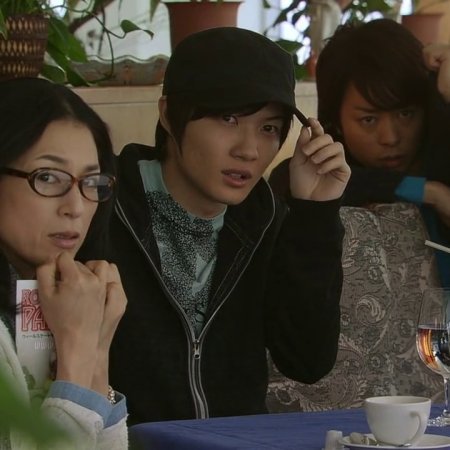 Kazoku Game Episode 4
---
---
Numata Shinichi, who can't wipe his doubt on Yoshimoto Kouya, found a "Association to sue Yoshimoto Kouya" website. Shinichi sent an email stated that he want to talk with the web administrator, and the reply come to him. Shinichi write about the misdeed Yoshimoto had till now and how much Shinichi want to save his family. Shigeyuki receive a love letter from a girl named Mano Sakura at school. Yoshimoto, who discover it, give a furious support to Shigeyuki. Yoshimoto research all about what a girl would love on a date and handed all of the research file to Shigeyuki, write a reply letter, and setting a date plan for him.
Kazoku Game Recent Discussions
Reactions
I don' know what to think about him anymore; it's true that he wants the best for Shige but I can't say the same about his intentions towards the family; I mean with the whole affair and everything, he's really hurting them plus did you see how he was treating Shinichi at the end? Like a crazy. I started to pick up pieces from Koya's past; he was a teacher after all, the kid who appear in his imagination was one of his students and because he didn't believe him; the kid end up dead and the real Koya was also a fellow teacher who didn't believe in that kid too so that's why Koya thinks of him as an accomplice. So, I feel that Koya is trying to do everything in his might for Shige so that he can make it up for his past mistake.
And the site's founder Maki is actually Asami? Interesting, I thought that the site's owner was known by Koya's too and what's with the talk that he was the reason behind the death of her whole family? Masaka, the kid who died is her ototo? And the family committed suicide after his death and now she wants revenge? I know I think much but it's going to be interesting to know the truth.
Was this review helpful to you?
I will bring your family down, do you think you guys can withstand it? What a cruel heartless way of saying it Koya!