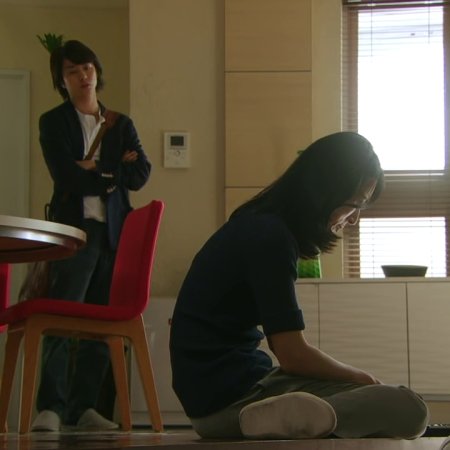 Kazoku Game Episode 7
---
---
We open this episode with Kayoko's story through her eyes. She was the pampered princess of her father. She obediently met with Kazushige through an omiai and the two married. Her husband was not the best husband and father, but she felt blessed by her two children…until they hit the teen years and stopped really needing her. Thus she started withdrawing from her own family. Then the scandal hits that her husband embezzled money from her father and her father urged her to divorce him and bring the children to live with him. Kayoko refuses as she doesn't believe Kazu really did that. And that's why she's like she is.
Kazoku Game Recent Discussions
Reactions
Like Shige said at the end, I hope that Shinichi understands that Koya isn't a bad gut after all. Also, the moments from the past were about the real Koya who was a bully, that's why he got punished but I still don't think that Koya was the one who pushed him but seriously how can a teacher bully a student that way? They are supposed to protect them from bullies not supervise it themselves to the point to drive the student to suicide! And how is crazy Koya sensei and accomplice? Is itbecause he didn't listen to him? I am curious…
Now, back to Shinichi; he's going to have a rough time now; I am sure that Koya won't let him date Maki since the father was interested in her before plus Shi-chan's girlfriend is going to reveal his shop lifting picture to the teacher, why? Because like Koya sensei said; "women are scary", don't think she will stay quiet after you've been cheating on her. Once again, you're doomed my friend.
Was this review helpful to you?
OMG, Koya sensei is just too awesome! I understand what he wants to do with the Numata family; it's true that he's responsible for the kids' education but in order to do that, he doesn't have to change the children but he needs to change their parents; because if they were raised in a healthy family environment, they wouldn't become the way they are now.