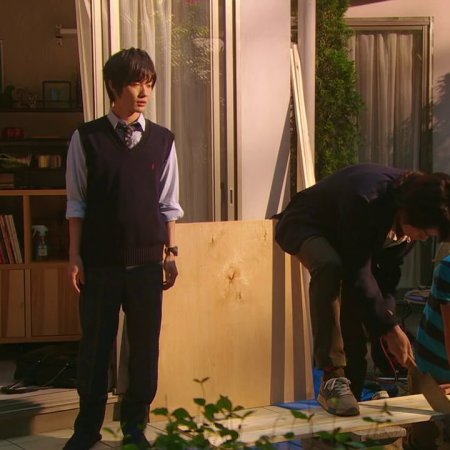 Kazoku Game Episode 8
---
---
The breakdown of Numata family can't be stopped anymore... harsh words from Yoshimoto Kouya didn't reach any of the family members, and everyone of them become selfish. Kayoko who made a lot of debt from stock loss has stop thinking. Kazushige planned to use company's money ilegally to repay the debt. Shinichi break up coldly with his lover Asuka (Kitahara Rie), and continue to date Tachibana Maki with suspicion. And, Shigeyuki circumstance reversed, he become reluctant to the new conspiracy bullying group.
Kazoku Game Recent Discussions
Reactions
Koya sensei set the scene then left them to relieve their stress, worries and everything they've been hiding all along. I liked family confessions and their dissatisfaction about each other; they were honest and truthful for the first time in their lives. The next morning they went back to the way they were before.
I wonder what will happen now? To the Numata family and the crazy Koya sensei, I am sure he won't end it there; he's just making them become a real family.
Was this review helpful to you?
Did you see the family's craziness? Everyone showed their real self!
Superb acting never plateaus. It just keeps getting better and better.
As well as the mystery element, although I'm sure some stuff will be cleared up soon.
I hope they don't give this series a hanging ending or else!
Was this review helpful to you?
I laughed so hard with this episode as it has high entertainment value. I mean, who doesn't love it when the audience as us hear lies and know the truth?