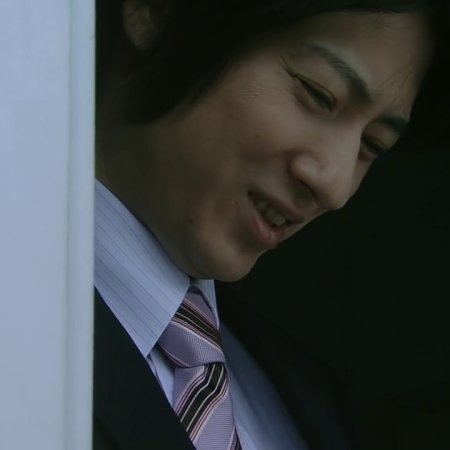 Kazoku Game Episode 9
---
---
Numata family completely destroyed by Yoshimoto Kouya. There was no conversation between the family on the next day, and no one even try to clean up the living room after the incident. Every each of them not able to adjust the hole on their heart after Yoshimoto left. Kayoko pull out a big suitcase from the storeroom, and left the house without consult anyone. Kazushige start to look for job employment, but his elite pride become a nuisance and left him undetermined. Shigeyuki refuse to attend the school again. A call from his friend, Sono-chan, made he attend school after a long absence, but once again he trapped on the bullying group. Shinichi who left school now spent an idle daily life, and his hatred towards Yoshimoto increased.
Kazoku Game Recent Discussions
Reactions
So apparently, Koya came to the Numata family in order to prevent a monster from being born (Shinichi) and to make weak kid become stronger (Shige) which are Sanada's last wishes. Then he used Koya's name and method to accomplish that; the pictures, using other people weakness points and the "Iii Nee".
I was so thrilled when he came back to the family at the end, it was "I am back, did you miss me", he's so crazy and I love it! I am sure he will make things right for the Sanada family at the end and I hope it ends well for him too.
Was this review helpful to you?
That was one hell of an episode! Koya's past was revealed and OMG the real Yoshimoto Koya was a real monster! I thought that he was the one who bullied Sanada but I can't believe he framed Toda that way and even did those unbelievable things to Sara, he deserves to die a painful death, really! I do understand Koya's pain now, because he didn't stood by Sanada's side until the end, and he couldn't stop him from committing suicice but he was never in the wrong, everything was because of the real Yoshimoto Koya, the heartless monster and his disgusting "Iii nee" (I like it better when Koya say it).
Made me cry real tears :')
Was this review helpful to you?
Most of this episode can be predicted from the previous episodes' previews for this, but the vestiges of one of the characters seen in another character is quite... disturbing. And the gaman factor is high here as well but at least it lasts for only this episode. :)