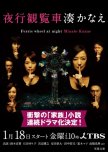 I think the other reviewer has said all what I wanted to say, this drama moves people in so many different ways. I was moved and cried a lot especially in the latter episodes because in a way I can relate to the struggles of the families in this drama.
I'm giving this a perfect score in all aspects because I thought it's that perfect. The suspense was held evenly throughout the drama, although the jittery feeling might be felt the most at the first episode (I almost puked to be honest. Such injustice).
It doesn't bore at all and it does not try to preach, like what many other family dramas might do (although to be honest, this is my first time watching a drama directly about family relationships). Rather, it lets you look at yet another (perhaps distorted, perhaps not) side of reality and exposes you to the emotions of the families which may be suffering from any or - goodness forbid - all of the issues tackled in it.
The music is perfect, the sound effects and the music come in and out at the right times and fit every scene appropriate for them. I like the ending so much, and the allusion of life to the ferris wheel really is a deep one, but it fits perfectly.
Gave a perfect score for rewatching because I'd like to see the superb acting and all those raw emotions all over again if I could help it. (To be honest, I'm not much a rewatcher though).
I recommend this to anyone who would like to be reminded that there is hope in spite of whatever storm that comes to your life... just look around and there are people willing to support you no matter what - in totally not a melodramatic way such as what I've just written (because goodness knows we're all sick of it).
Was this review helpful to you?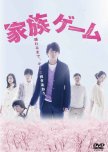 When I heard about the casting of Kazoku Game before the season started, I hesitated because I never really heard about Sakurai Sho being a good actor. Although I've seen Kamiki Ryuunosuke before on Tantei Gakuen Q as a budding actor, I wasn't really curious about this recent drama of his when it started.
Then a recommendation came from a friend and the intense need to watch it, and... the rest is history.
Now, for my review:
Story: No one could contest that this was a beautifully written drama. I appreciate that they modified the themes to suit that of the modern generation, having bullying as the universal issue these days. I'm sure that at some point of the story we were able to relate to the characters' plights and mirror ourselves to them. I personally did.
Acting/Cast: This department was almost perfect, except for some side characters that felt stiff at some scenes, but the main characters, especially Shinichi and Yoshimoto-sensei, were practically having an acting talent showdown. Everyone in the family were superbly cast.
Music: I'm not a fan of somewhat cheerful music, but I like the satire in every note of the music to the scenes in this drama, thus still the high score. Endless Game's catchy tune got into me after a few episodes, and it was basically Yoshimoto-sensei's character song.
Rewatch Value: Since this is mystery, the enjoyment value goes down since you already know what happens after you've finished watching it for the first time. But watching it with friends, it was very fun observing how they react at the scenes in the drama (and being blown away with it).
Overall: This is a drama that will be etched to my memory for a very long time, and unless I encounter another drama as intense as this (or more than that), this will stay at my favorite drama list's top 1 spot for a while.
Was this review helpful to you?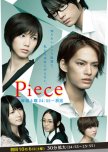 Piece
6 people found this review helpful
Piece kicked off with a really strong start at storyline, and maybe even not being a primetime drama it has something to offer to the audience who are wanting to watch a good drama. For those who will watch this drama without getting any kind of idea from the plot summaries, it might be a dragging watch, especially if looking out for the mystery part, but trust me, do not give up on this drama, there is some serious plot surprise at the end.
This is one of the dramas that cast a lot of Johnny's talents but I haven't even noticed that, as they definitely took the stride to give the audience a worthwhile watch. Some actors though need improvement still *ehem*Tsubasa-chan*ehem*, but overall they were convincing for me, though I would have not thought twice if higher-caliber actors were to be cast for this drama just to do justice for the roles. (Okay, kidding, maybe not for Narumi Hikaru's role :P)
Music is precious, it has lingering meanings attached to the drama, even the PV for the opening theme Missing Piece is connected to the drama's storyline!
Overall it's a teen school drama masterpiece, if not a drama masterpiece in itself. Will keep you coming back for more, if this is your type of romance and mystery.
(I'd have to let this out my chest for the first time though... MIZUHO FASHION! *0*)
Was this review helpful to you?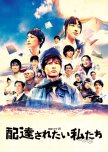 This is a good drama to watch if you want to reflect how you view life and its ups and downs, and if you yourself has felt depressed, even remotely close to what Sawano Hajime has experienced. With a very mature take on the subject, it tries to be realistic with things every single time.
The stories from the letter recipients can be a bit cliche, but it is interesting to see how Sawano reacts with each tale. It is indeed hard to tell if his heart gets touched with every episode, that it can get frustrating and annoying to watch at times.
Acting from almost all the cast is commended, but music tends to sound boring at times, although it tries to be relevant, especially with the lyrical content. Overall, it is a good watch.
Was this review helpful to you?