If you're still experiencing technical difficulties, please report it
here
.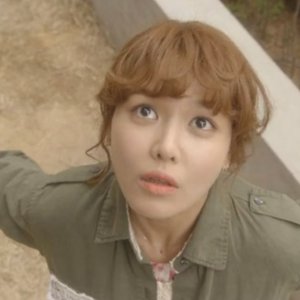 Dating Agency : Cyrano Episode 1
---
---
Gong Min Young is a talented matchmaker whose plan gets foiled by the Cyrano Agency. Fired by her company, she has no choice but to turn to the very man who got her in trouble, and meets his rag tag theater troupe.
Dating Agency : Cyrano Recent Discussions
Dating Agency : Cyrano Episode 1 Reviews
Because I knew this was about a dating agency but nothing else my mouth was open a lot during the first Epi going... 'What's going on??' Just because it's so funny and so out there. I was pleasantly surprised.
And Sooyoung... I loved her! I really didn't know what to expect because I hadn't seen her in anything previously except a GG MV. She was naively cute, charming, and the fact that she believed in her client with a passion won her major points. I can't wait to see her in the coming Epi's.
Overall, a great first Epi:)
A.N.: Also, I really loved the way the drama is filmed and cut, it feels more like a movie than a drama.
Was this review helpful to you?
Honestly, I didn't read the synopsis before I started watching (I never do that, dramas need to be investigated before I start them). And what I did read was how uncomfortable some viewers were about the age difference. Fortunately, age differences don't bother me if they have chemistry and I'm a huge fan of Lee Jong Hyuk.
And also you can learn how to stalk people so that you can use that knowledge to help your friends with love problems which i do everyday :D
Yes i AM a stalker :3
Hope this Drama will be good till the final episode 16 and doesn't get boring during the way because i think it's promising.
Was this review helpful to you?
I think it's a nice Drama so far with a good cast that makes it light and fun to watch.
The actors are all pretty good. The only thing I am not liking is the apparent age difference between the main lead and Sooyoung. She seems much yonger than him. Ah, well. At least he is a good actor so I won't complain further. I hope there will be some good romance on the show.
Plus Sooyoung is acting so well! I knew she was good judging from bits of her previous drama. I am happy that she got a lead role. :)
I also hope that this drama turns out better than Flower Boy Next Door. I can definitely say this drama already won points for the MUCH BETTER actors it has compared to FBND or Flower Boy Ramyun Shop.
Waiting for ep 2 now. :)
Was this review helpful to you?
Since I didn't enjoy the movie, I was a bit skeptical about how this drama would turn out. The first episode was very funny and I definitely want to watch what happens next.