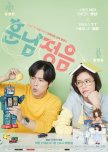 Playing matchmaker while falling in love with someone yourself. Both stories feature dating agencies, cute main couples, and fun side couples. The romantic development is faster in The Undateables while Cyrano is more of a slow burn. Cyrano features lots of celeb cameos.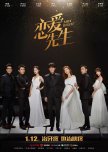 I've not finished Mr. Right yet , but Dating Agency: Cyrano and Mr. Right both have similar male leads who are matchmakers.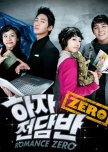 About dating agencies and the path to find true love. While they try to find happiness for their clients, they can become "clients" to their own stories as well. They all include a leader who is a love guru and doesn't believe in love anymore.
They are similar in the sense that they are both romantic comedies with a creepy twist but I have to say "Let's Eat" does it so much better! Another similarity between the two is the idol actors while in dating agency there's soo young in "let's eat" there is yoon doo joon and let me just say is acting completely blew. me. away. I didn't even know he was an idol! (I dont keep up with kpop) Every character was loveable and the love line was much nicer in my opinion because it's not a stereotypical love triangle :)
There is only one issue with this drama which you may realize simply with reading the title. They eat allll the time it WILL make you hungry so eat before hand!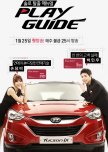 Play Guide is like the teaser of Dating Agency Cyrano. They have the same kind of plot and the same concept. Even the ending seems similar. They have both funny scenes and the only difference is that Dating Agency Cyrano can turn really serious sometimes.