If you're still experiencing technical difficulties, please report it
here
.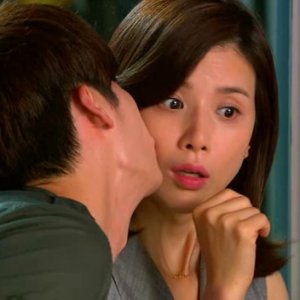 I Hear Your Voice Episode 13
Ep.13
---
---
Although his memories have returned to him, Park Soo Ha decides not reveal this to anyone so that he doesn't have to separate from Jang Hye Sung. Hwang Dal Joong is back in jail for attempted murder. Cha Kwan Woo reapplies for public defender, but is rejected. PSH and JHS relocate to his apartment where it's safer. Lawyer Shin teams up with JHS for Dal Joong's jury trial but finds out that he's Seo Do Yeon's real father. Min Joon Kook reappears.
I Hear Your Voice Recent Discussions
I Hear Your Voice Episode 13 Reviews
The emotions of this episode is amazing. Every story being presented pulled on some emotion. Anger, sadness, disgust, and of course my heart strings. A love triangle well done indeed.
In the end I don't want to risk spoiling things. But this is a powerfully acted episode and the character driven aspects are true magic. It's a pleasure to know each character so well. To find out new things about them and watch them grow. Transforming right before your eyes.
Was this review helpful to you?
Boom! Plot connections! There it's all lade bare. However, I know South Korea has Double Jeopardy and is divorcing really that bad? I mean to go to those extremes? That aside, well done. It's a beautiful thing when all that weaving and wiggling comes together to create a brilliant plot. Especially even putting in some surprises that I hadn't predicted! (Man that makes me sound conceded.)
Was this review helpful to you?
I probably should have but I really didn't expect that twist coming. As for everything else, read the review by Amrita. She covered it perfectly.
The new case is really interesting, and the MJG story is evelving is evolving as well as the romance, Soo Ha eventually admitted that the memories are back, but the ending is surprising, yes I love it!
Was this review helpful to you?
Another intense episode, impossible to sum it up!
Seo Do Yeon, I bet you saw that coming too.
Was this review helpful to you?
I Hear Your Voice a great example of multiple, subtle, and not-so-subtle build-ups of scenarios. From small things like Lawyer Cha's hiking hobby, to memory flashback tie-ups, to unfinished conversations that are revealed at the right space and time in an episode, Min Joon Gook's revenge, and in the amazingly small world that our characters live in.
And now poor Do Yeon has a lot that's hidden from her. I wonder how she's going to take the news. She ought to find out soon. :O
She's become better during the last episodes and seems to care more. Therefor, I like her now. And Lawyer Cha... I don't know, not so much. He's weird. But I still wonder what Min Joon Gook has to tell him.
Aaaand the secret's out! Soo Ha is officially back. :D
Was this review helpful to you?
Getting interesting! Please catch Min Joon Gook soon..
1. Never trust a hot kid when he says he can't read your mind. He usually can.
2. Because of the above, never think when he's around. Go "la la la la, frts gòosahf nuocw" in your mind. "Kim su an mu, gobuki wa turumi etc" may do too.
3. When glimpsing a cockroach, jump on the guy's back. Even if you just imagined the bug, jump anyway, but keep in mind he's 187 cm.
4. Always have a pen mark on your face. If you can't get one unconsciously, fish out a pocket mirror and draw.
5. Never put a ventilator under your feet when wearing a judge robe. :P
Was this review helpful to you?
As an avid pupil of whatever might turn useful in my life, I have once again learned a few valuable lessons from this lovely episode:
They was so warm, so sweet, so romantic. Please HS tell him the truth, that you love him , please !!!
Was this review helpful to you?
Really , I enjoyed every minute of this ep.