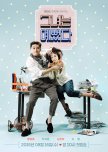 I think these two dramas have some similarities.

First, their first female main roles almost have some similar characteristics, a messy woman with a messy hair and messy life who always got ridicules by others. They had a hard time building their careers. They both have crush with their superiors. And after so much hardship they made a change in their appearance.

Secondly, their first male main roles are fierce superiors, always being hard towards the first female main roles and eventually like them.

Thirdly, they have second male main roles who like the messy female main roles and always encourage them.

And lastly, they both contain plot stories that have connection with the past.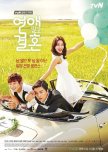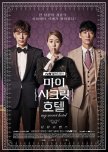 If you like petty, selfish male leads, an indecisive female lead, frustrating love triangles, head-scratching writing, and dramas that start off fresh and unique only to end in embarrassing disappointment, this may be the drama for you. Both have amazingly talented casts who do a stellar job portraying their characters despite how badly they're written.