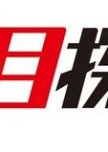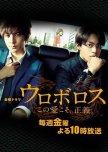 Those two dramas...taste the same, I should say.

In Ouroboros, two childhood friends choose different paths to avenge a loved one: one a path of light, the other a path of darkness. They are compaired to an Ouroboros, two dragons biting each other's tail, symbol of eternity and harmony of light and darkness.

In Orthros no Inu, two men are connected by a mysterious bond: one is a good man cursed with the power to kill by one touch, the other is a criminal blessed with the power to heal with one touch. They are compared to Orthros Dog, a two faced dog, one good, one evil, bound together by destiny.