Hi guys! If last year was bursting with manga adaptations, then this one might prove to be even more overwhelming! 30 manga adaptations have already been confirmed for this year! Yeah!
 Let's take a look at the newest / upcoming manga and webtoon adaptations.
NOTE: The synopsis were taken from MDL and MAL respectively. The article does not guarantee the accuracy since the info regarding these dramas can change in the future.
---
---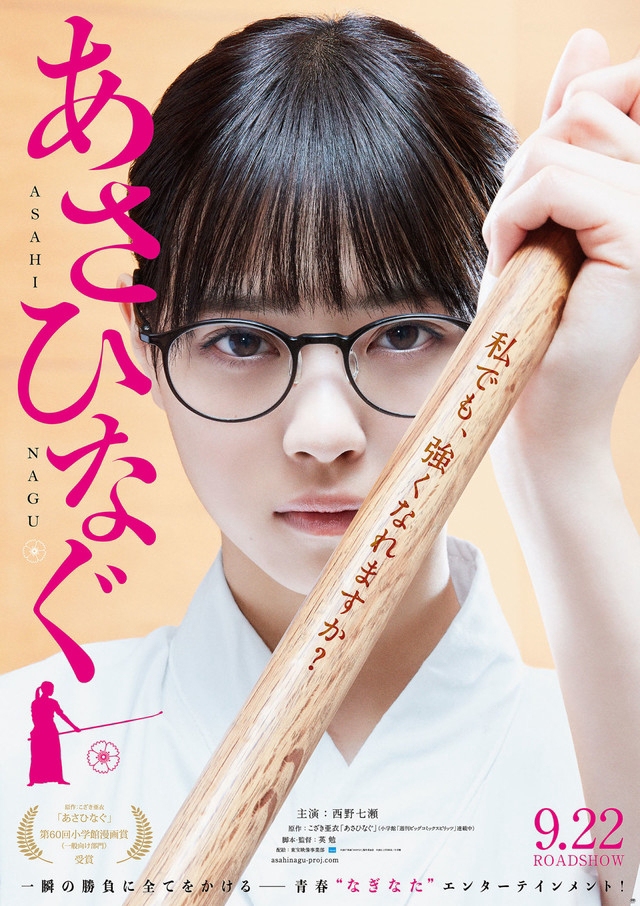 Based on: "Asa Hinagu" by Kozaki Ai

Genre: sports, school, seinen, slice of life

Tojima Asahi is a first-grade high school student. She is small and weak physically. Asahi decides to change herself. She enrolls in the naginata (Japanese blade) club at her school. She works hard with the other club members and targets the national competition.
---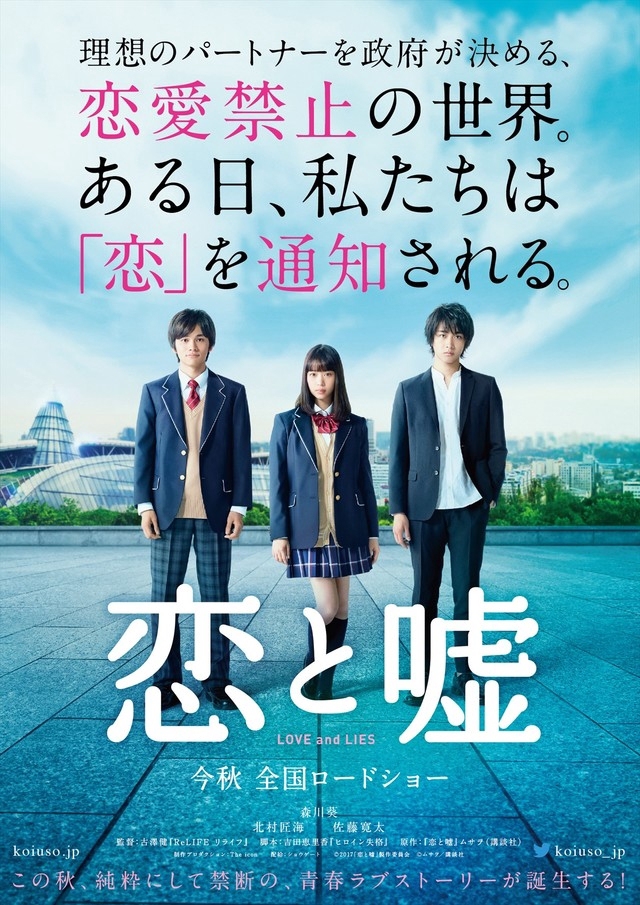 Based on: "Koi to Uso" by Tsumugi Musawo

Genre: drama, dystopia, romance, school

Lies are forbidden and love is doubly forbidden. In the near future, when young people in Japan turn sixteen, they are assigned a marriage partner by the government. 

People don't have to go through the trouble of looking for someone, and everyone accepts that the country will find a compatible partner to make them happy.
---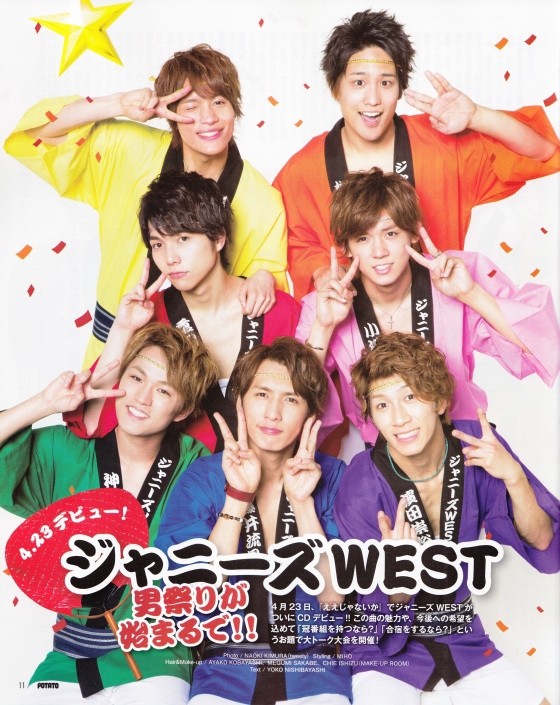 Based on: "Honoo no Tenkousei" by Shimamoto Kazuhiko

Genre: Action, Comedy, Martial Arts, Parody, School, Shounen, Sports

Seven transfer students appear at the mysterious elite school "Tanebi Gakuen", established by Noboru Takizawa who was once called the "Blazing Transfer Student". Coincidentally, the seven students are named "Kakeru". 

They sneak into a problematic school as a transfer student and has the secret mission of improving the school from the inside. The drama stars the 7-member group Johnny's West.
---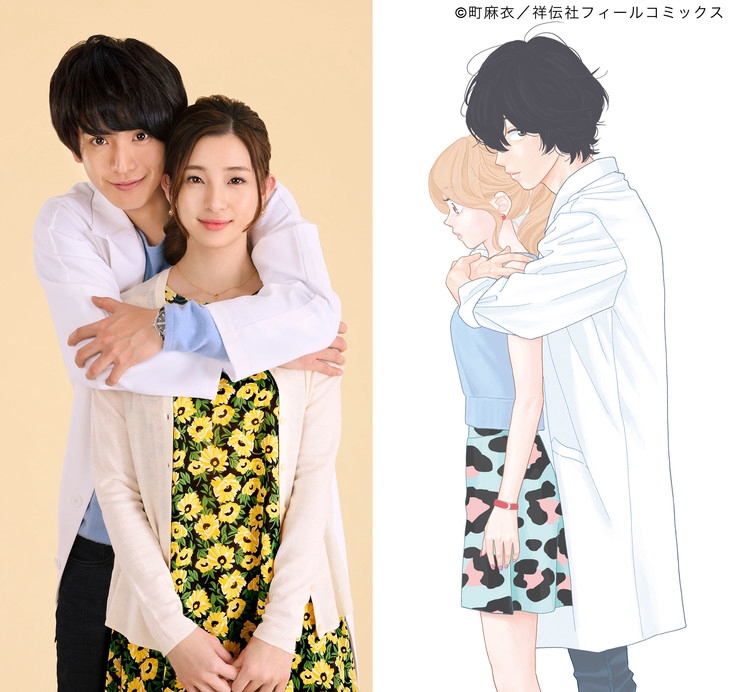 Based on: "Ayame-kun no Nonbiri Nikushoku Nisshi" by Machi Mai

Genre: Comedy, Romance, Josei

The story centers on Ayame and Tsubaki, who are researchers at a lab in the biology department of T University. Ayame is a "returnee," someone who lived abroad for a while and then returned to Japan. 

He does things at his own pace and is a "dinosaur otaku," and Tsubaki is his older colleague who is an enthusiast of studying the skeletons of birds and dinosaurs. The story follows their slightly strange romantic relationship
---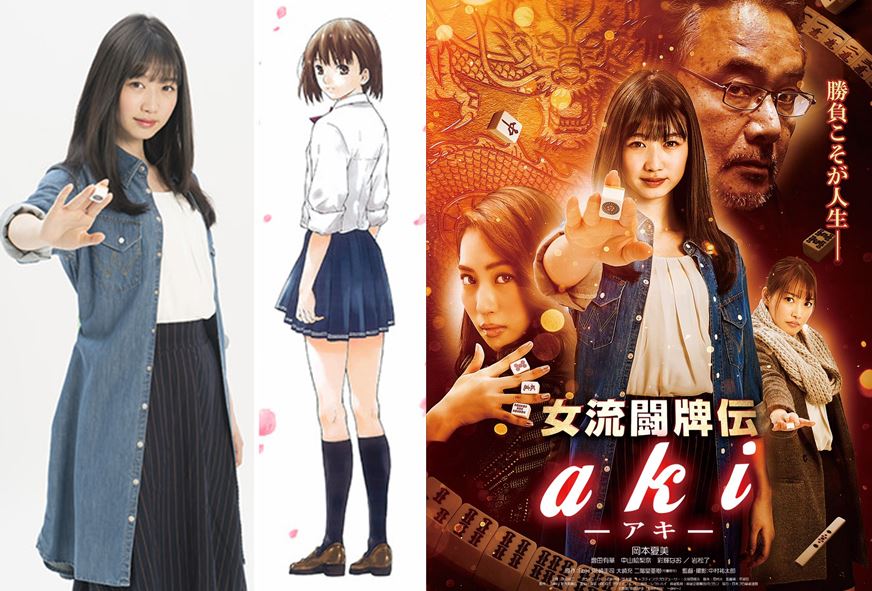 Based on: "Aki" by Keiji Hanasaki & Mitsuru Osaki

Genre: sports, slice of life

15-year-old Aki grew up around a mahjong parlor. During the winter, she moves out to Tokyo and experiences a lot of difficulties, so she decides to survive using her only weapon: mahjong. 

She goes up against bad adults and faces the reality of living in a large city. Around this time, Aki meets fellow female mahjong player Himawari and Takeo Kojima. Since then, she goes through major changes.
---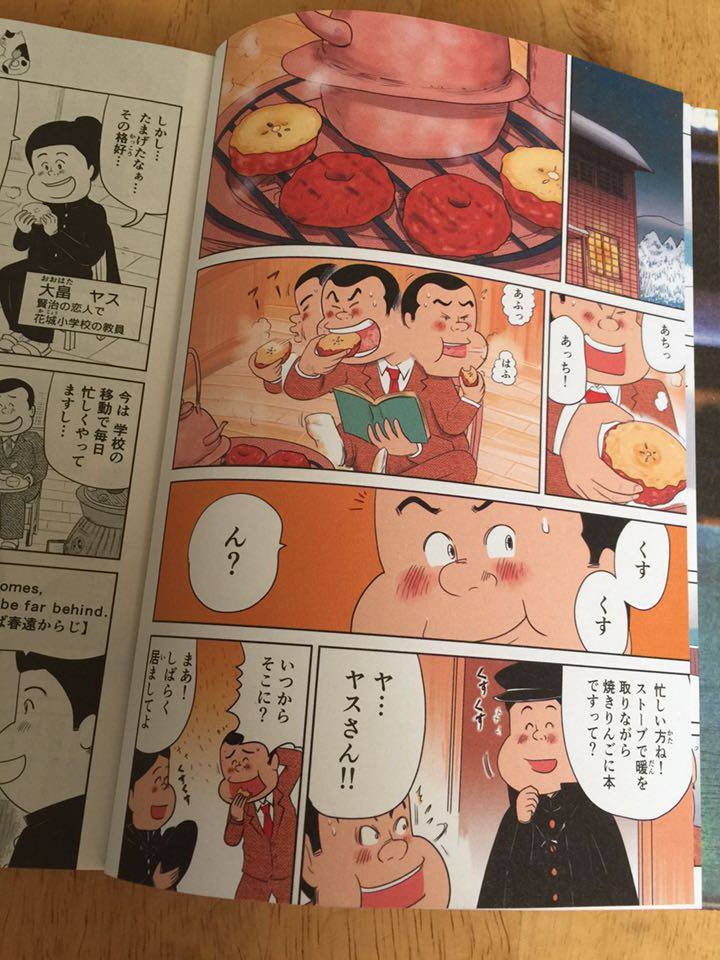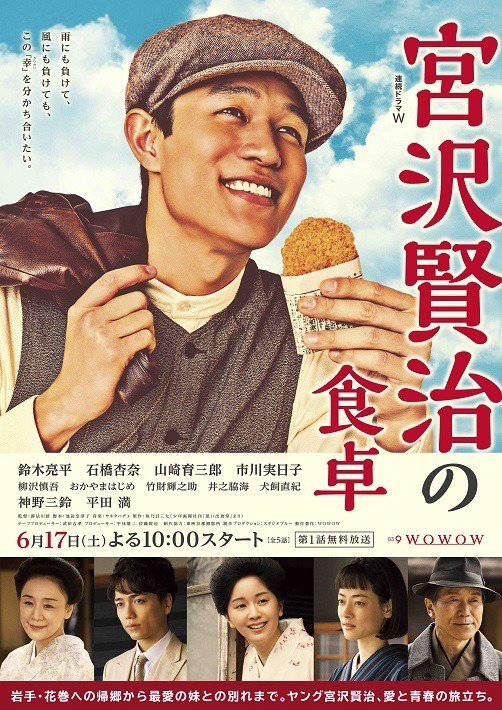 Based on: "Miyazawa Kenji no Shokutaku" by Santa Uonome

Genre: food, historical, school, family

In 1921, Miyazawa Kenji left a wealthy family and went to Tokyo. Standing on his own two feet, he lived there for 8 months. Late summer, Kenji received a telegram from his family. Worried about his younger sister Toshi, Kenji returned to his family. What waited for Kenji there, was Kenji's father Masajiro. His father had deceived Kenji about the health of his younger sister because he was worried about Kenji living alone. 

Meanwhile, Kenji has still not found his true calling in life. Kenji makes korokke (potato croquettes), which he tasted in Tokyo, and shares it with his family. He realizes that sharing his happiness is ideal for him. In accordance with Toshi's wish, Kenji becomes a teacher at a newly created agricultural school.
---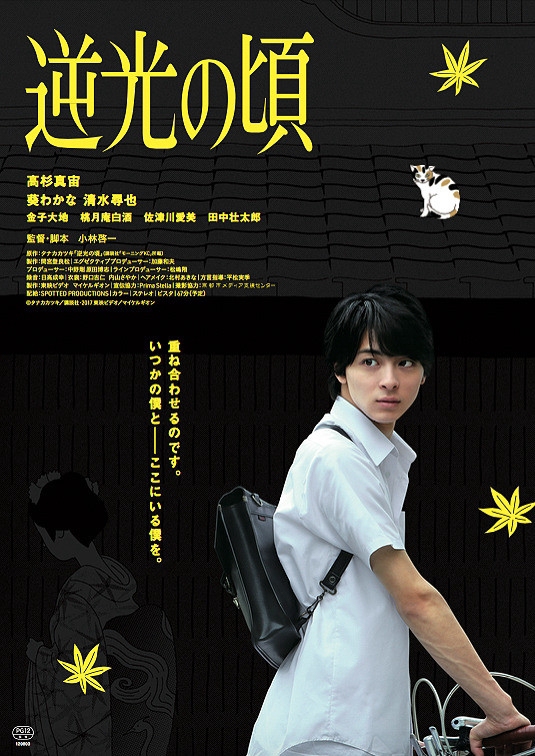 Based on: "Gyakkou no Koro" by Tanaka Katsuki

Genre: youth, romance

Kyoto born and raised high school student Takatoyo Akada has feelings for Mikoto, whom he has known since their childhood days. During his ordinary daily life, he has uneasy emotions and grows up slowly.
Based on: "Kamakura Monogatari" by Ryohei Saigan

Genre: supernatural, mystery, romance

Isshiki Masakazu, a mystery writer living in Kamakura who is also a skilled detective. Together with his wife Akiko, he interacts with the demons, spirits, gods, buddhas, and aliens of Kamakura. 

His acquaintances and friends range from affiliates of the Police to mysterious animals. Adults and children will enjoy this work of mystery as he solves difficult and strange cases with a variety of characters as his side.
---
Based on: "Saboriman Ametani Kantarou" by Tensei Hagiwara and Abidi Inoue

Genre: food, comedy, life

Ametani Kantarou is a handsome, bespectacled bachelor who works at a publishing company. His colleagues perceive him as a quick and efficient worker that everyone can trust, but in reality he always plays hooky and goes to eat sweets.
---
Based on: "Hello Harinezumi" by Hirokane Kenshi

Genre: detective, drama, mystery

Akatsuka Detective Agency stands inconspicuously at Shimo Akatsuka in Tokyo's Itabashi ward. Its carefree, eccentric investigator Nanase Goro is eager to take on troublesome cases that everyone else is reluctant to. 

At times, he and his partner Kogure Kyusaku tackle sad cases and sometimes difficult ones that are beyond imagination. The detective agency is headed by Kaze Kaoru, a heavy drinker who downs alcohol during the day but watches out for Goro and Gu-re.
---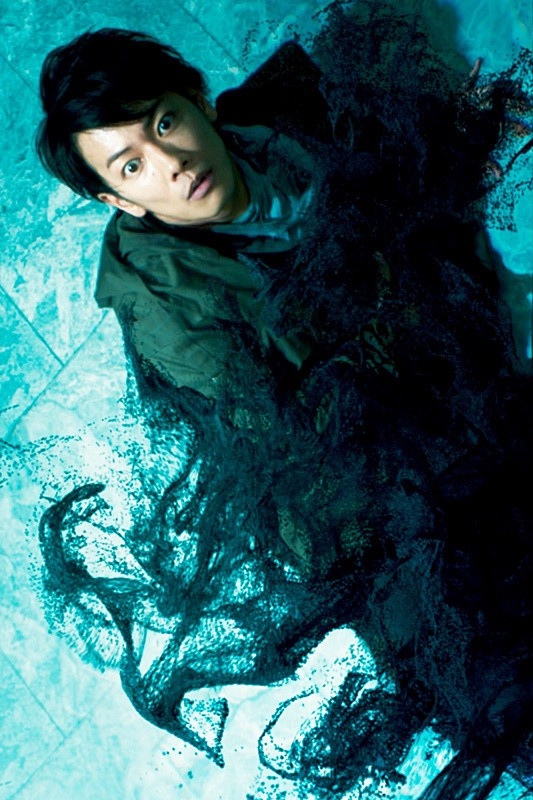 Based on: "Ajin" by Sakurai Gamon and Miura Tsuina

Genre: Action, Adventure, Horror, Manga, Mystery, Supernatural

In the original manga's story, an immortal first appeared on an African battlefield 17 years ago. Later, rare, unknown new immortal lifeforms began appearing among humans, and they became known as "Ajin" (demi-humans). 

Just before summer vacation, a Japanese high school student named Kei Nagai is instantly killed in a traffic accident on his way home from school. However, he is revived, and a price is placed on his head. Thus begins a boy's life on the run from all of humankind.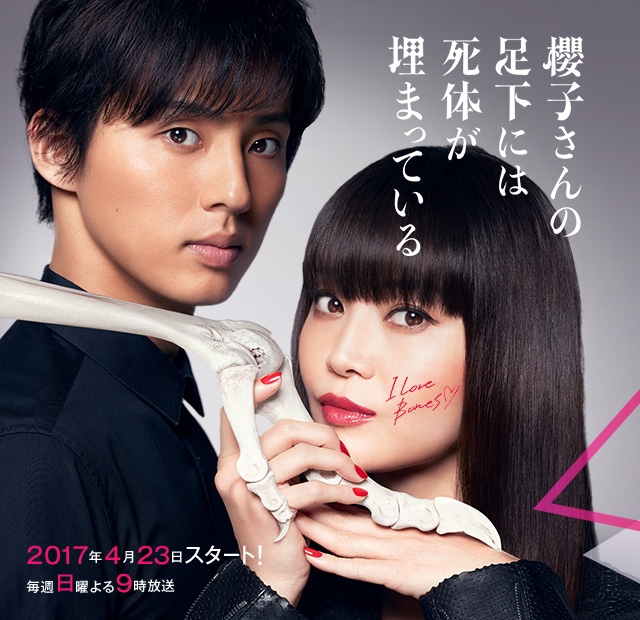 Based on: "Sakurako-san no Ashimoto ni wa Shitai ga Umatteiru" by Tetsuo and Ota Shiori

Genre: mystery, suspense, crime

Shoutarou Tatewaki, a high schooler living in Asahikawa City, Hokkaido, meets Sakurako Kujou, a bone-loving ojou-san who has an ability to analyze specimen. Because of meeting her, he has to accompany her to various cases.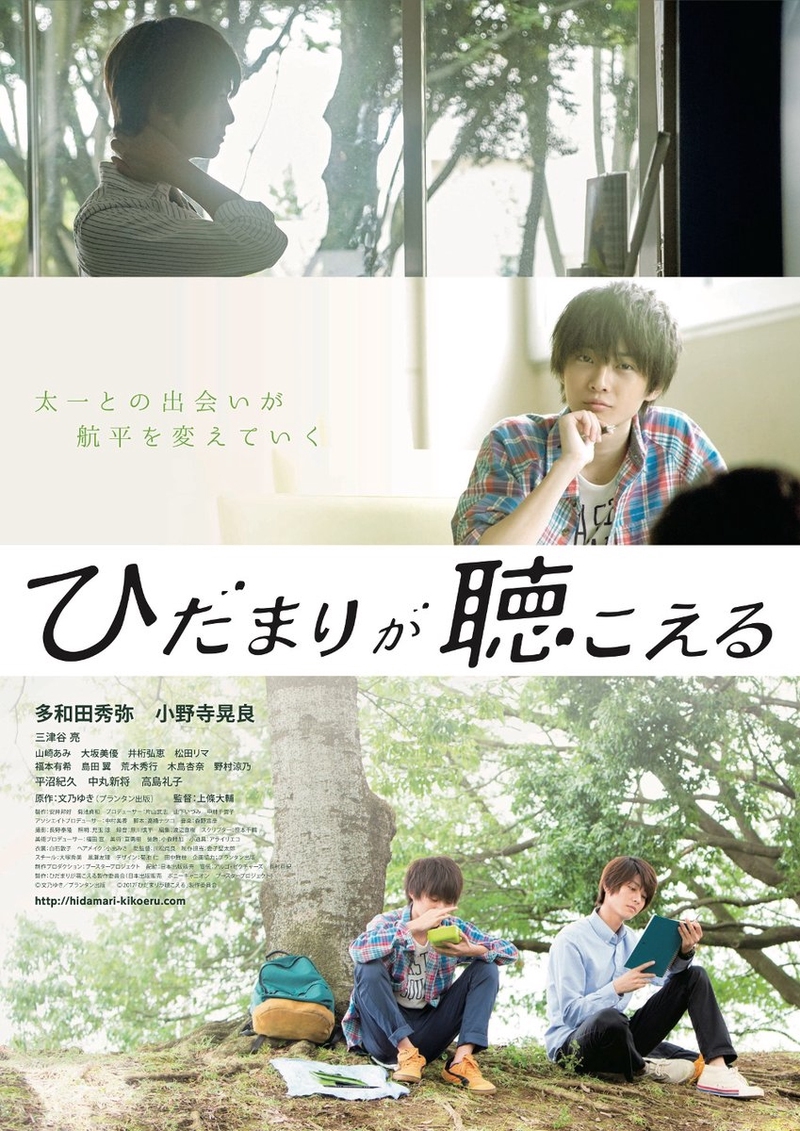 Based on: "Hidamari ga Kikoeru" by Yuki Fumino

Genre: school, shounen ai, slice of life, romance

The story starts with college student Taichi, who comes from a not-so-well-off household and is desperately searching for work. He (literally) stumbles across fellow student Kouhei while on a job hunt, and is incredibly enticed by the delicious lunch Kouhei has in hand. However, something seems a bit off about Kouhei and when Taichi consults his friends about it, he gets an answer he really wasn't expecting: Kouhei is severely hearing impaired.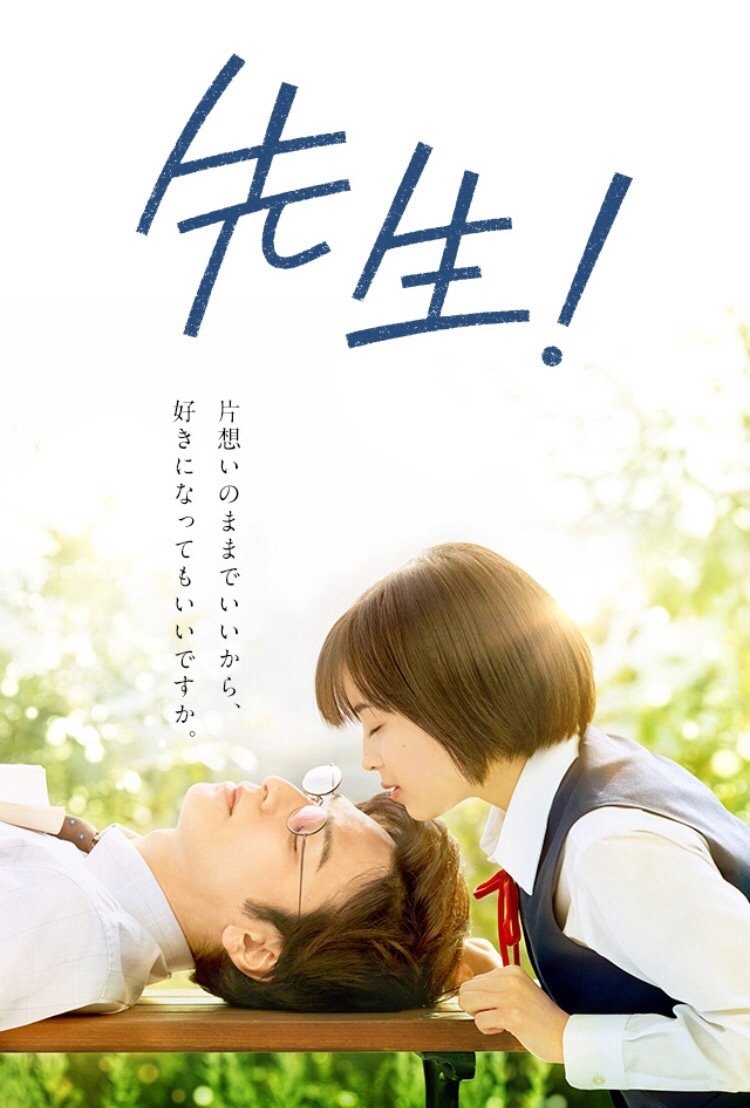 Based on: "Sensei!" by Kazune Kawahara

Genre: shoujo, school, drama, romance

Kosaku Ito teaches world history at a high school. He looks inflexible, but, in fact, he has a warm heart. Hibiki Shimada is a student who has a crush on Kosaku. She has never had a boyfriend before. Due to being young and naive, she is honest to Kosaku about her feelings. Kosaku though is unable to express his feelings freely due to his position as a teacher.
Based on: "Hito wa Mitame ga 100 Percent" by Hiromi Ookubo

Genre: friendship, slice of life

Jounouchi Jun is a researcher who works at a paper manufacturer. She has been so immersed in research that she is at the bottom rung of stylishness. She lacks self-confidence, is unpopular with men and also poor at girls talk. Seeking to free herself from her current situation, Jun starts to research trendy makeup, fashion, and beauty with her two colleagues.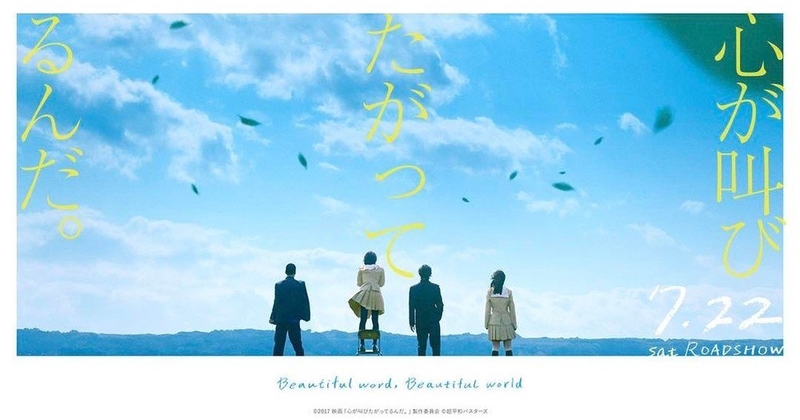 Based on: "Kokoro ga Sakebitagatterunda." by Makoto Akui

Genre: drama, romance, supernatural, school

Jun is a girl whose words have been sealed away. She was once a happy girl, but because of a [certain thing] she said when she was very young, her family was torn apart. One day, the egg fairy appeared in front of her and sealed away her ability to talk in order to stop her from hurting anybody else. Since this traumatic experience, Jun lives in the shadows away from the limelight. But, one day she is nominated to become an executive member of the "community outreach council." On top of that, Jun is also appointed to play the main lead in their musical...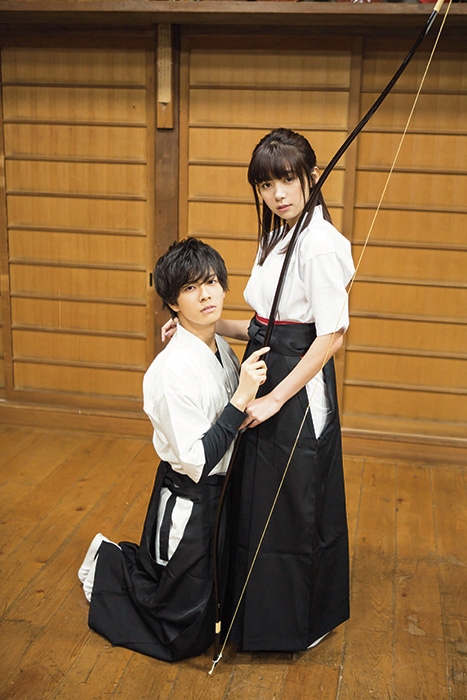 Based on: "Ichirei shite, Kiss" by Yakko Kaga

Genre: romance, sports, shoujo, school

Since middle school, An has been devoted to archery for six years. However, the last tournament of high school is ending without those results being preserved. Despite having mixed feelings, An has decided to retire, and she is passing the club president title to her kohai, Mikami Youta, who has a great ability; however, Mikami swings An around with suggestive behavior...?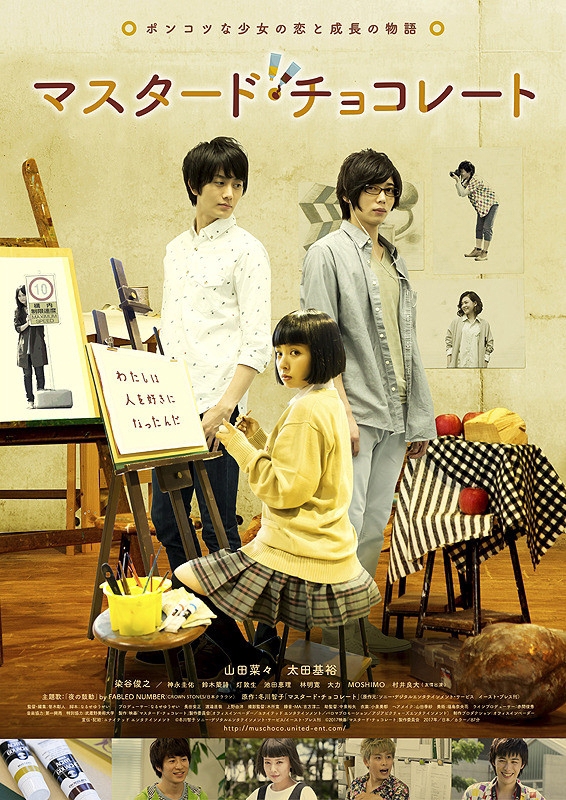 Based on: "Mustard Chocolate" by Tomoko Fuyukawa

Genre: comedy, romance, school

Rinko Tsugumi is in the 3rd grade of high school, but she doesn't have any friends and doesn't talk to anyone else at school. When she starts attending an art cramming school, the girl meets art teacher Yaguchi and a young man named Asano, who shares the same taste in music as her. Interacting with them, Rinko is able to grow as a person.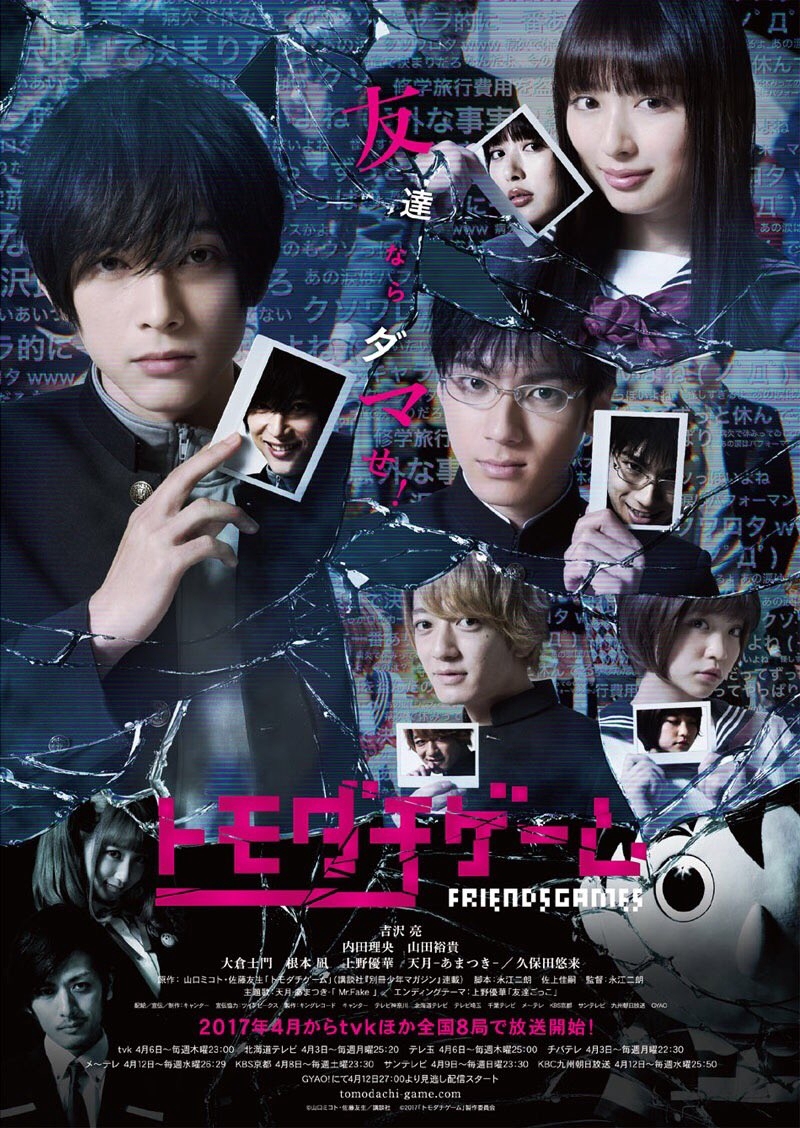 Based on: "Tomodachi Game" by Yamaguchi, Mikoto and Satou, Yuuki 

Genre: Game, Shounen, Psychological

When Yuichi Katakiri (Ryo Yoshizawa) was a child, his mother taught him that friends are more important than money. Now, as a high school student, Yuichi prioritizes friends over money. One day, Yuichi and his friends become involved in the "Friends Games" which carries large amounts of money. There's also the upcoming film.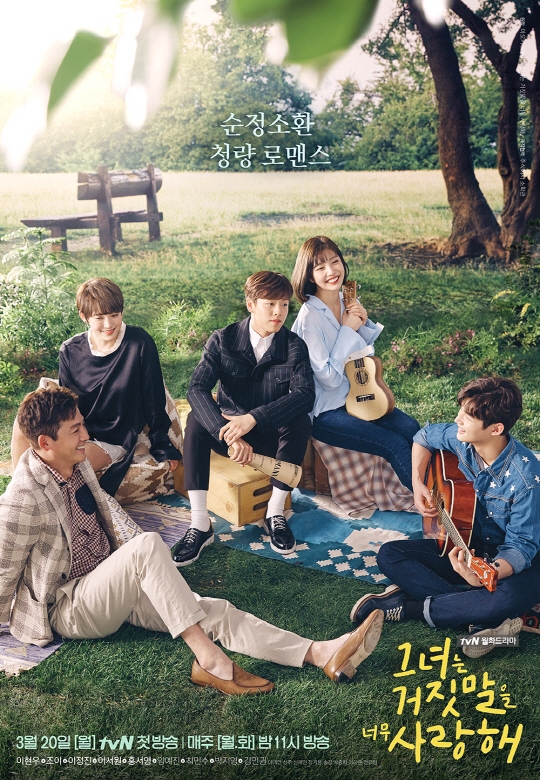 Based on: "Kanojo wa Uso wo Aishisugiteru" by Kotomi Aoki

Genre: drama, romance, shoujo

This is about a genius sound creator and his fan who is a high school student. It's a bittersweet uplifting romance story of how they meet and fall in love.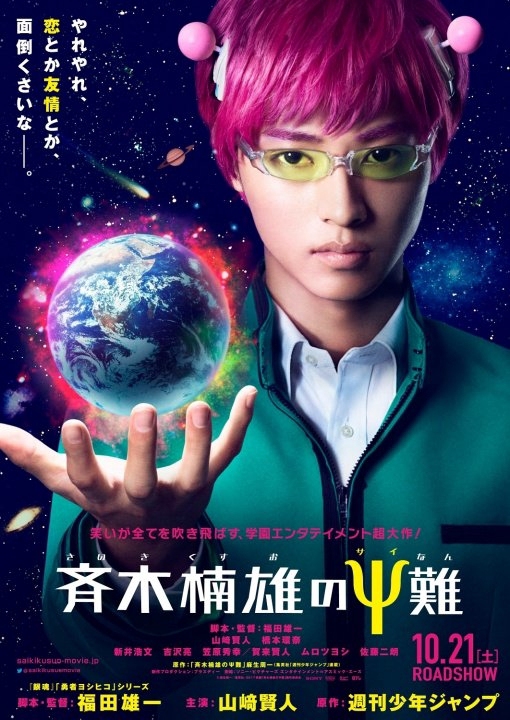 Based on: "Saiki Kusuo no Ψ-nan" by Asou Shuuichi

Genre: comedy, shounen, supernatural

Kusuo Saiki (Kento Yamazaki) is a 16-year-old high school student. He was born with psychic powers, but he hesitates using his super powers in front of other people due to a childhood experience. Kusuo Saiki now tries to keep a distance from others to hide his psychic power ability, but his classmates with distinct individuality gather under Kusuo. Can Kasuo keep his precious ordinary daily life?
Based on: "Anata no Koto wa Sorehodo" by Ryou Ikuemi

Genre: drama, romance, josei

A fortuneteller once told her, "Marry the second man you fall in love with." Medical clerk Miyoshi did just that. However, upon leaving a drinking party, she bumps into her first love, Arishima. Feelings reignite between the two, yet Arishima is married and Miyoshi already has an amicable husband...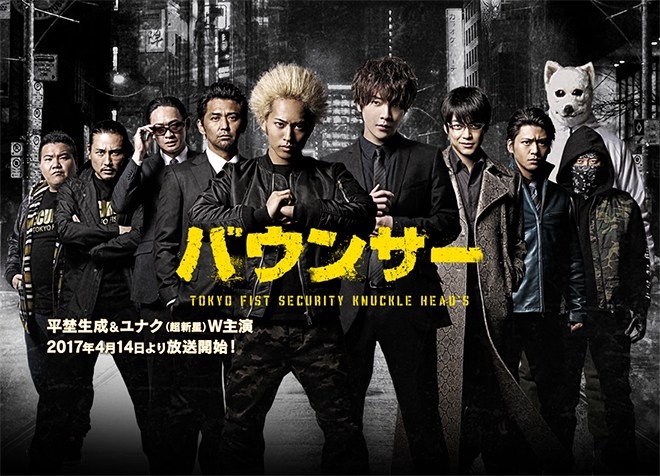 Based on: "Bouncer" by Makoto Mizuta

Genre: action, drama, seinen

Shishido Joichiro, a 19-year-old man whose frank honesty has cost him 26 part time jobs. One night, he runs into a group of muscular bodyguards who protect the streets at night, members of a private security firm known as "Tokyo Fist," which ends up changing his life.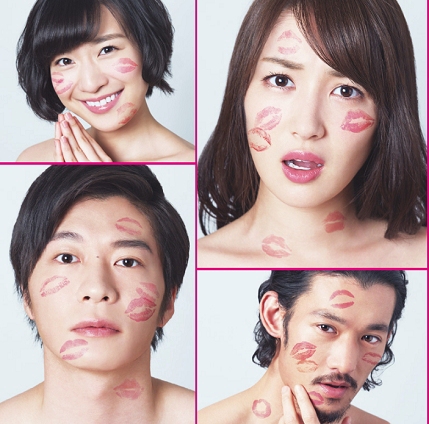 Based on: "Koi ga Heta demo Ikitemasu" by Akira Fujiwara

Genre: drama, romance, josei

The story centers on Misa, a career-minded woman who works in the sales department of her company. She works hard, and often puts in an effort to make herself look beautiful. But she actually has no experience in romance. She can't act cute, she's bad at inviting people to outings, and she's too prideful. All the men she meets end up backing away from her. Her roommate and close friend Chihiro is a department store receptionist. She is good with kids, likes housework, and is passionate about her volunteer work; the exact opposite of Misa. They live together like sisters. But a change is coming to their lives when Misa meets the man of her dreams. Meanwhile, Chihiro is apparently having an affair behind her long-time fiancé's back.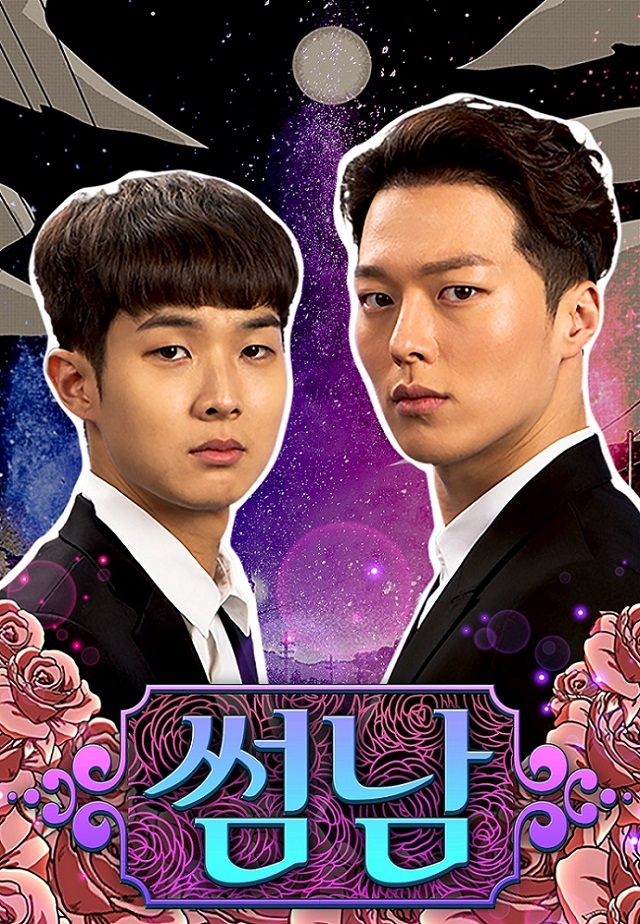 Based on: "Sseomnam" by Bae Cheolwan

Genre: romance, youth, friendship, BL

The born-rich college student Park Gyu Tae is neighbors with Seong Ji Jae while Kim Min Ah is kind of friends with both of them.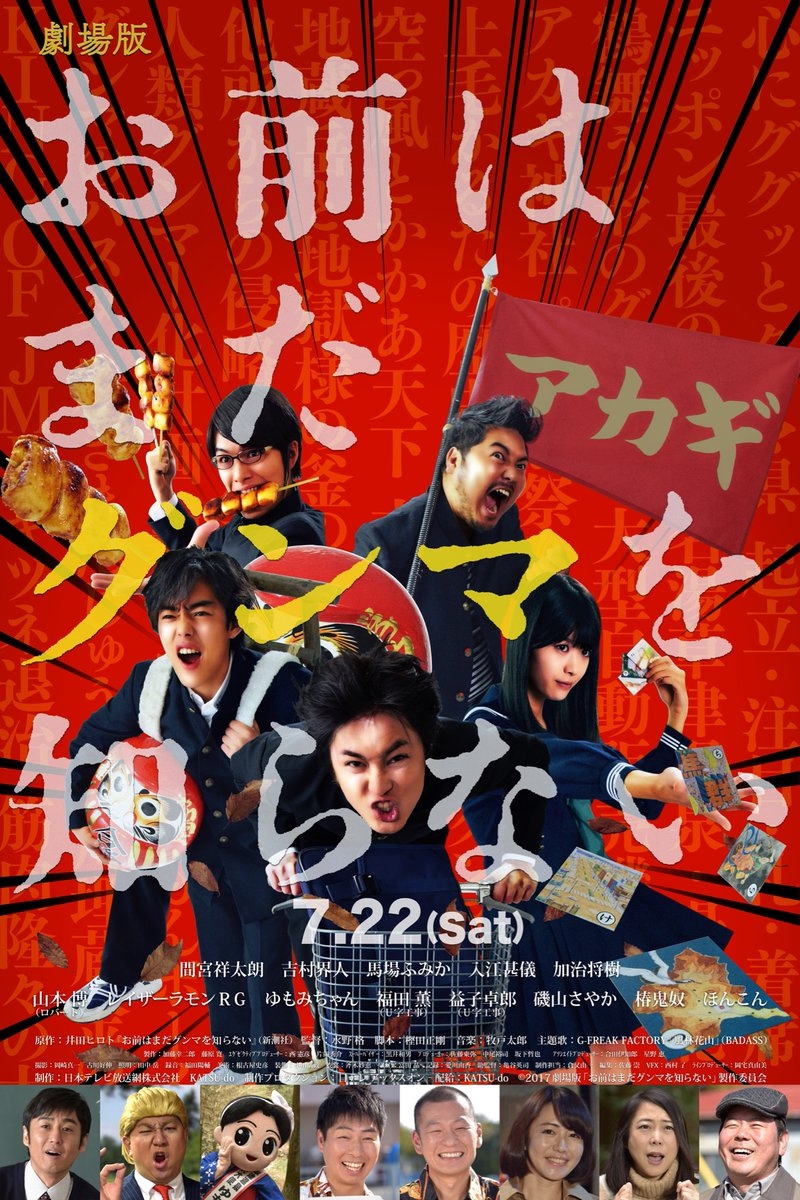 Based on: "Omae wa Mada Gunma wo Shiranai" by Ida Hiroto

Genre: comedy school

High school student Nori Kamitsuki transferred to a school in Gunma Prefecture and he is really surprised by the cultural difference. Nori falls in love with his colleague Kyo Shinooka, but, unfortunately, she loves her hometown and says she will only date a guy from Gunma. Making things worse, Nori gets involved at a fight against Tochigi Prefecture and Ibaraki Prefecture which are Gunma's rivals.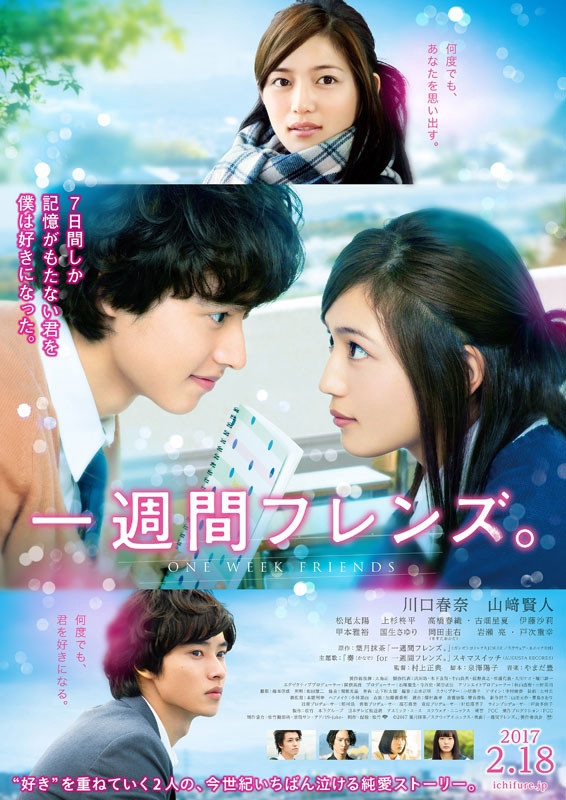 Based on: "Isshuukan Friends." by Matcha Hazuki

Genre: Comedy, School, Shounen, Slice of Life

Kaori Fujimiya is always alone because all of her happy memories, including time spent with her friends, disappear every Monday. Deciding that he wants to be friends with her anyway, Yuuki Hase tries to get close to Kaori each week, wishing that she would one day call him "a friend."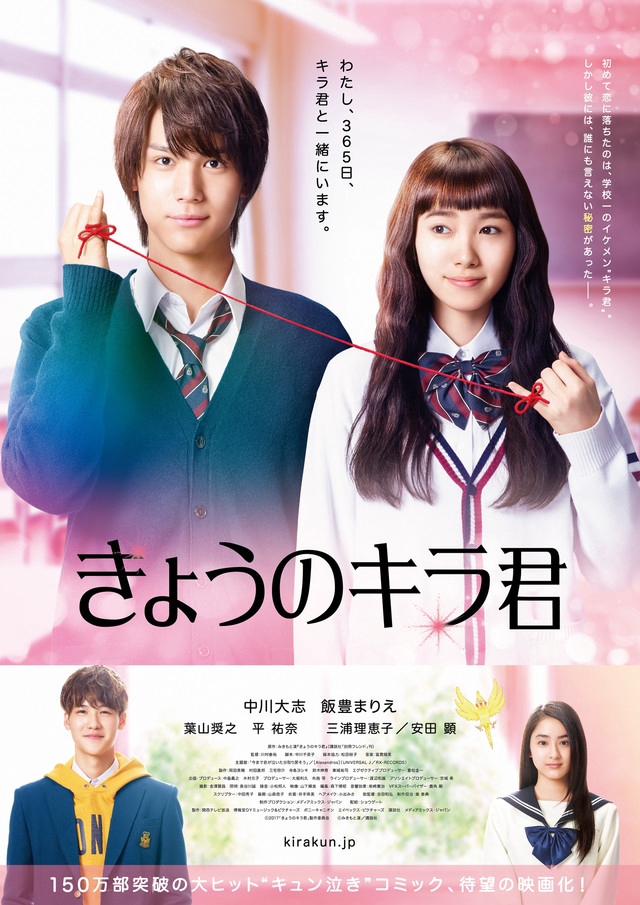 Based on: "Kyou no Kira-kun" by Rin Mikimoto

Genre: Drama, Romance, School, Shoujo

Nino is a quiet outcast with only a bird for a friend. Kira is a popular boy with a big secret. Even though they live next to each other, they have never spoken. But when Nino learns Kira's secret, everything begins to change, and what starts as a hesitant friendship grows into something more... but how long can it last?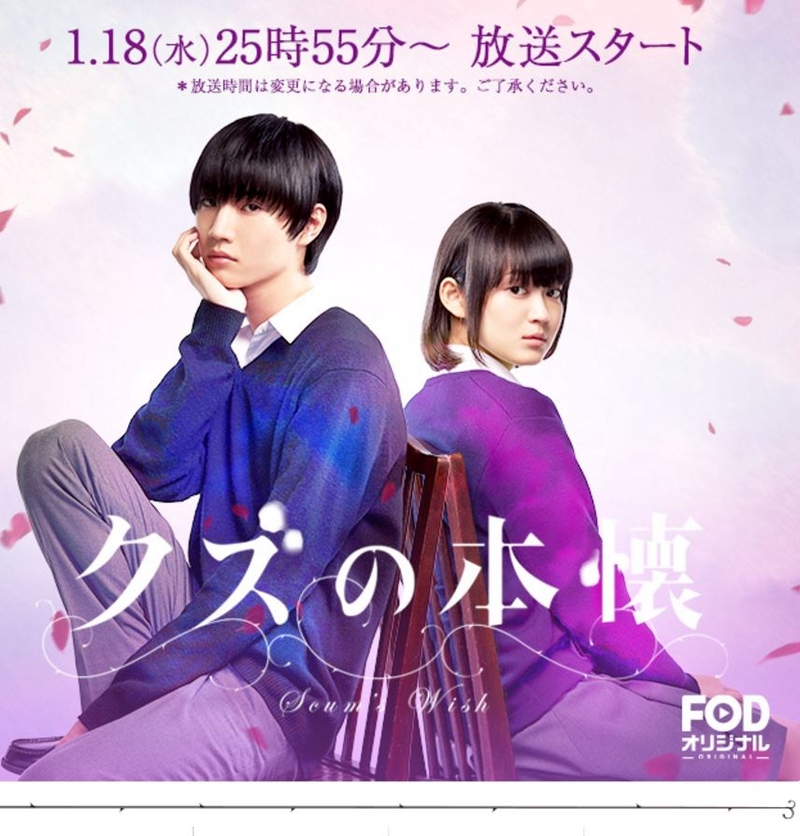 Based on: "Kuzu no Honkai" by Mengo Yokoyari

Genre: Drama, Romance, School, Seinen

17-year-old Mugi Awaya and Hanabi Yasuraoka appear to be the ideal couple. They are both pretty popular, and they seem to suit each other well. However, outsiders don't know of the secret they share. Both Mugi and Hanabi have hopeless crushes on someone else, and they are only dating each other to soothe their loneliness.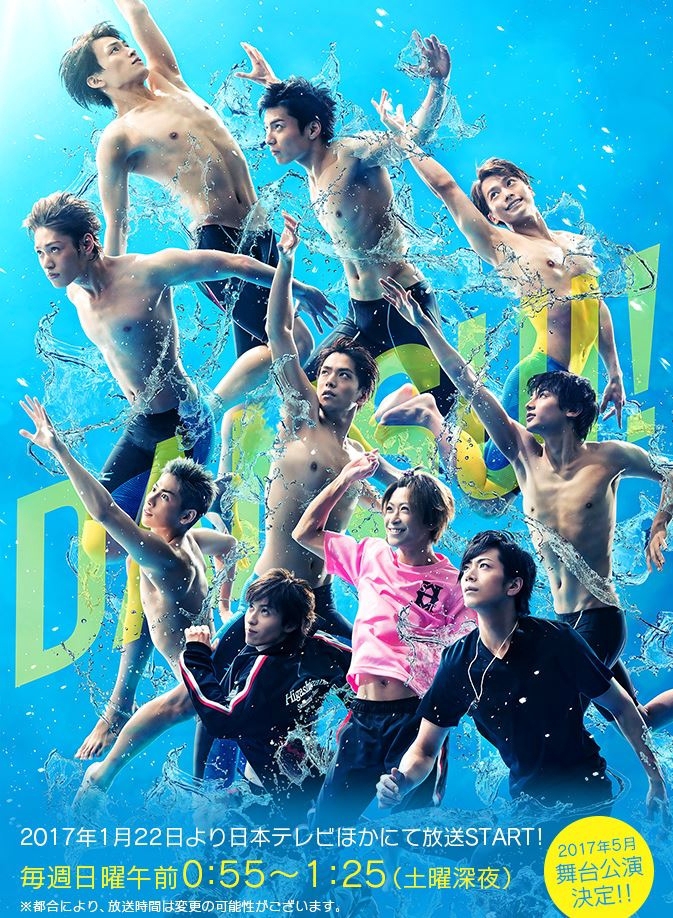 Based on: "Dansui!"by Tatsuya Kiuchi

Genre: Comedy, School, Shoujo, Sports, Slice of Life

Shuuhei, Harumi and Daiki start their second year of high school with an absolute goal: Getting at least two new members for their swimming club to keep its position as a club. This is the daily struggles and shenanigans of a high-school boys' swimming club!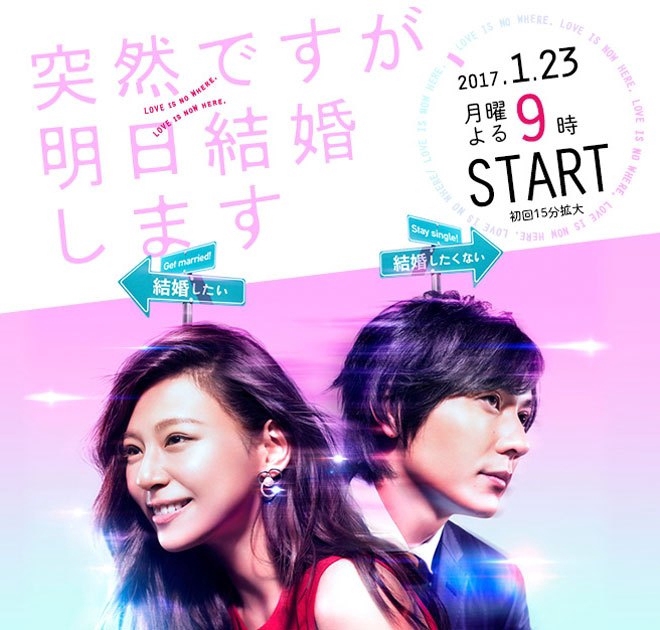 Based on: "Totsuzen desu ga, Ashita Kekkon Shimasu" by Izumi Miyazano

Genre: Drama, Romance, Slice of Life, Josei

Asuka is a talented woman who works hard at her real estate job, but her true dream is to get married and be a loving housewife. She seems to be on the fast track to realizing that dream... until her boyfriend of five years suddenly asks to break up. She meets Nanami Ryuu, a young hotshot TV announcer, who is accomplished, handsome, and acts the perfect gentleman, but he is strongly opposed to marriage. Is it possible to get along without agreeing on such an important issue?
Based on: "Love Hotel no Ueno-san" by Hakase & Ueno

Genre: Comedy, Drama, Slice of Life, Seinen

This story is based on the Twitter account of a love hotel employee who goes by "Ueno" and instructs others in the ways of love. Ueno, a Gotanda Kingdom love hotel employee, appears in front of men who have trouble with love and sex and lectures them on how to lure women to the hotel.
Based on: "Tokyo Tarareba Musume" by Akiko Higashimura

Genre: Comedy, Romance, Josei

The 30-year-old Kamata Rinko is single and a struggling scriptwriter. She has no boyfriend and keeps having night outs at drinking spots with her girlfriends Kaori and Koyuki.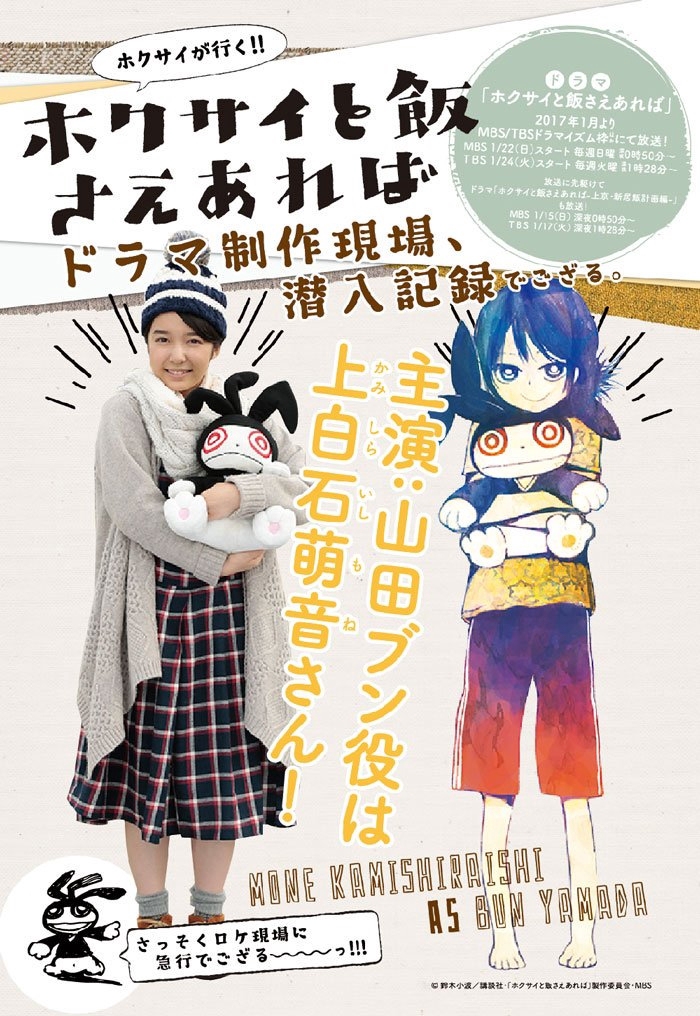 Based on: "Hokusai to Meshi" by Sanami Suzuki

Genre: Seinen

Yamada Fumiko, nicknamed Bun, is a poor university student who lives alone in Kita Senju, Tokyo with her talking soft toy Hokusai. A shy person and a day dreamer, Bun makes the people around her happy with imaginative, delicious food that takes little effort.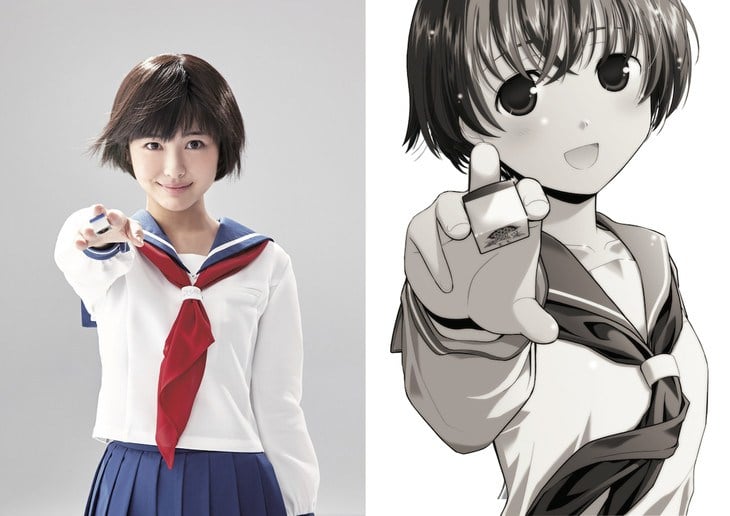 Based on: "Saki" by Ritz Kobayashi

Genre: School, Sports, Slice of Life, Seinen

The story follows a high school student Saki Miyanaga (Minami Hamabe) and her classmates as they become absorbed in the game of mahjong. They target an upcoming national competition.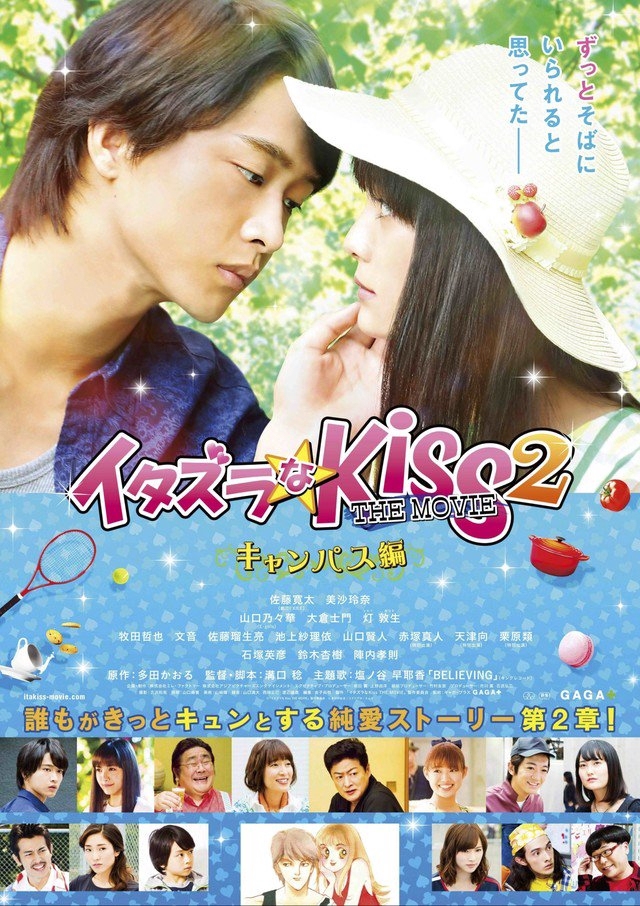 Based on: "Itazura na Kiss" by Kaoru Tada

Genre: Comedy, Romance, Shoujo

In part 2 the characters go to college. The story follows the love polygon relationships that form with the introduction of the beautiful genius Yūko Matsumoto and the tennis club senpai Sudō.

The third film, will depict plot details that original manga author Kaoru Tada wrote but never drew in manga form.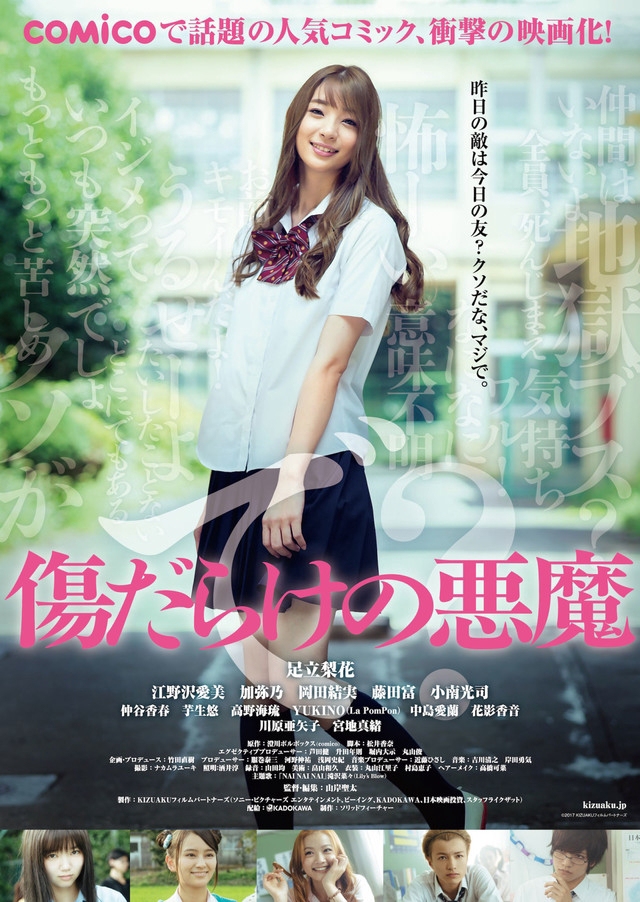 Based on: "Kizudarake no Akuma" by Volvox Sumikawa

Genre: Drama, School

High school student Mai attends a new school and there she meets her classmate Shino. Shino was bullied by Mai's friends back in their middle school days. Table have now turned.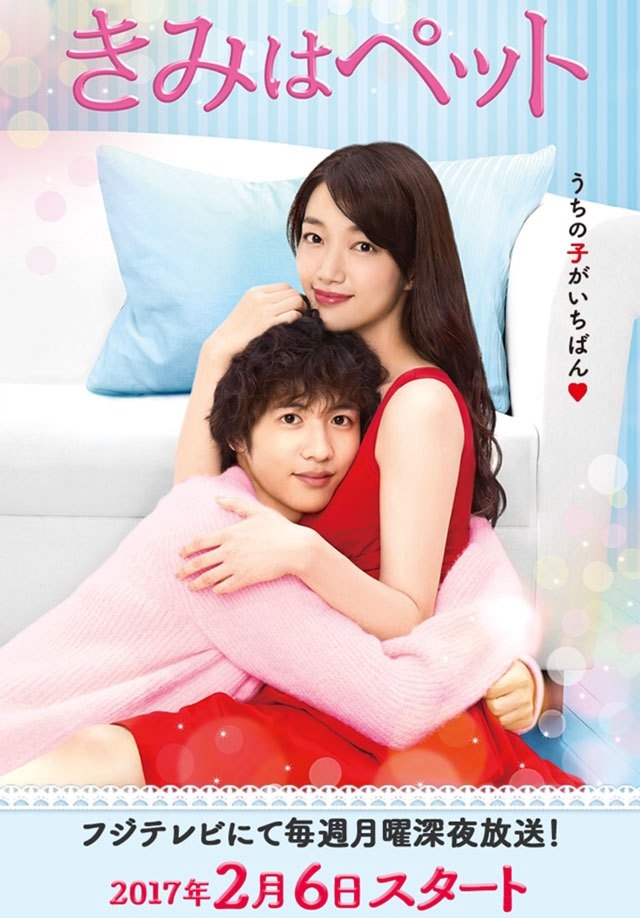 Based on: "Kimi wa Petto" by Yayoi Ogawa

Genre: Comedy, Drama, Romance, Josei

Sumire Iwaya works as an editor for a well-known newspaper. She is attractive and graduated from a prestigious university. She goes through a difficult period after being dumped by her boyfriend and getting demoted at work. One day, she picks up a beautiful young man, Takeshi Goda, out of a box. Takeshi looks like her former pet Momo and Sumire offers to let Takeshi live in her home as her pet.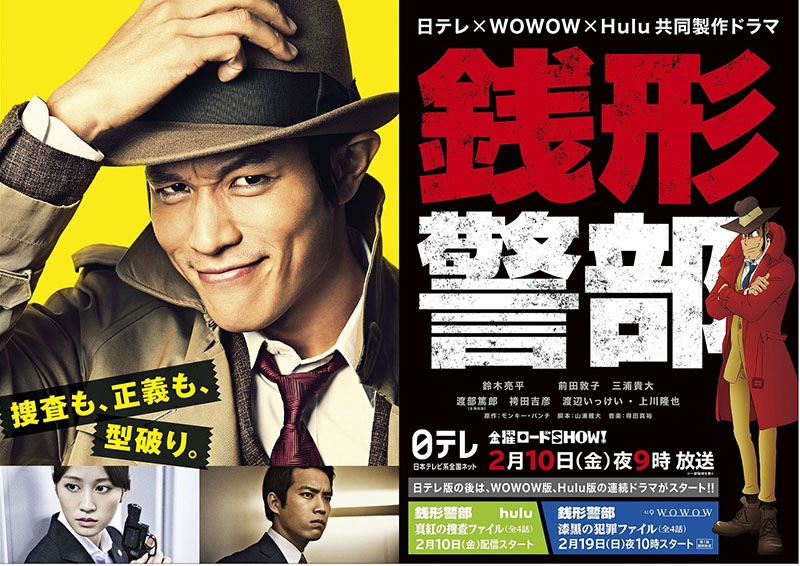 Based on: "Zenigata Keibu" by Monkey Punch & Tai Okada

Genre: Mystery, Police

Zenigata Koichi is not the bungling inspector who is always given the slip by the elusive great thief, Lupin Sansei. He is a stubborn, but righteous and compassionate detective who will never forgive bad people.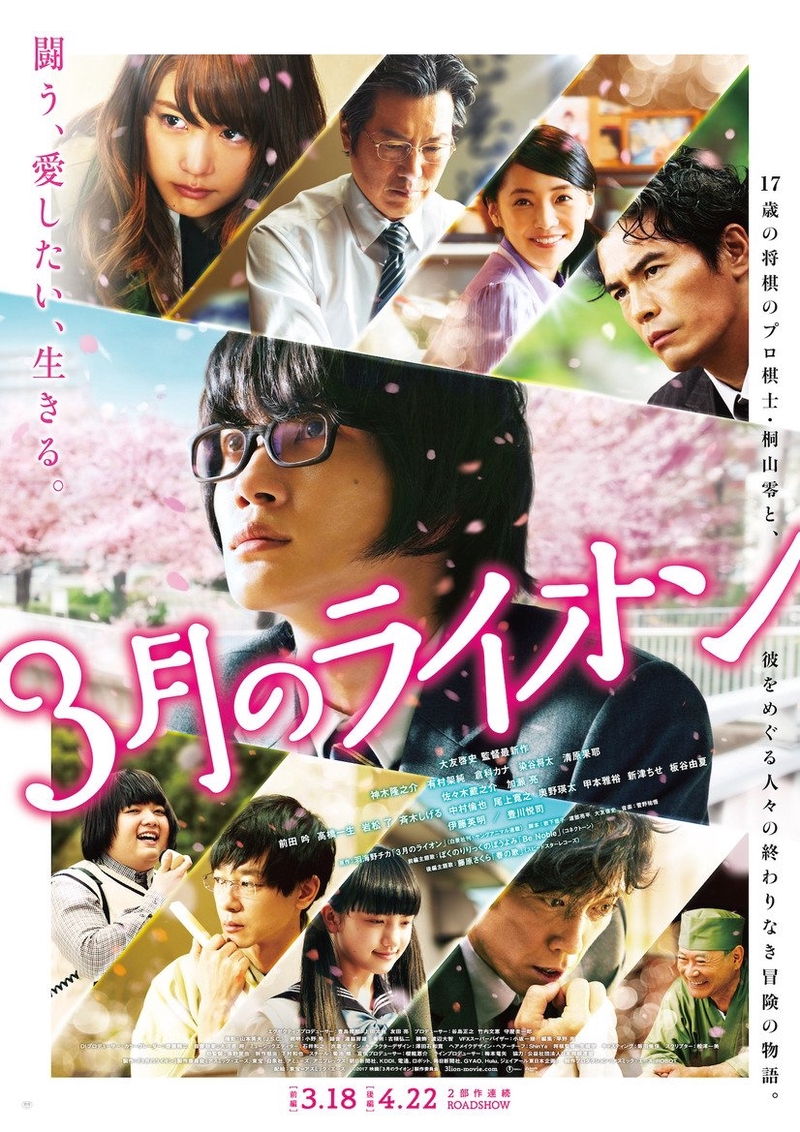 Based on: "3-gatsu no Lion" by Chika Umino

Genre: Drama, Game, Slice of Life, Seinen

The protagonist is Rei, a 17-year-old shogi player. He lives by himself, not having a family, and does not go to school and has scarcely any friends. Among his acquaintances is a family, which consists of a young woman, Akari, and two young girls, Momo and Hinata, and who also keep a numerous number of cats.
Based on: "Hirunaka no Ryuusei" by Mika Yamamori

Genre: Comedy, Romance, School, Shoujo, Slice of Life

Suzume Yosano is a first grade high school student. She lived in the countryside, but, due to her parents transferring overseas for work, Suzume now lives in Tokyo with her uncle. Suzume has never had a boyfriend before, but she has feelings for her homeroom teacher Satsuki Shishio. Meanwhile, her classmate, Daiki Mamura, becomes attracted to Suzume.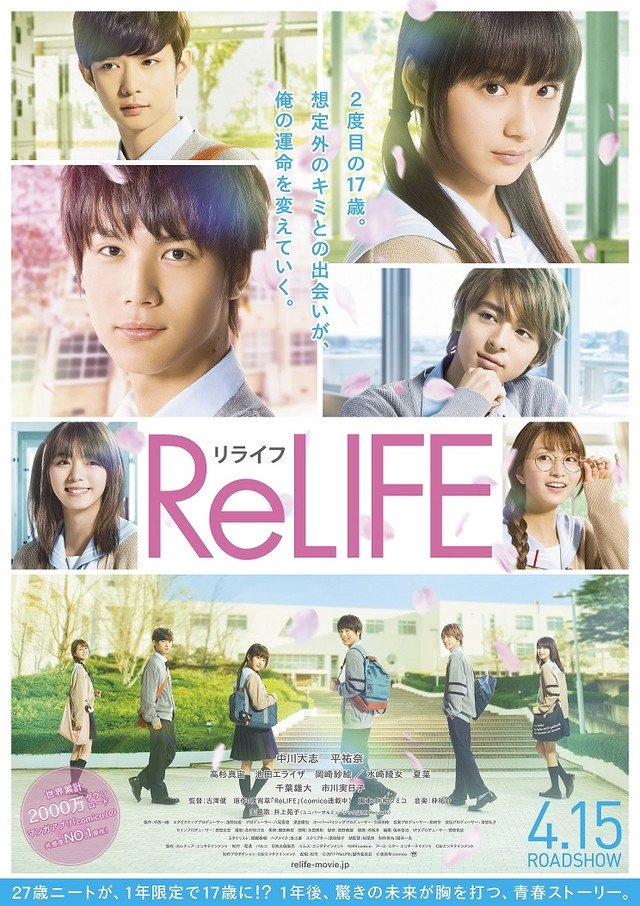 Based on: "ReLIFE" by Sou Yayoi

Genre: Romance, School, Slice of Life

Arata Kaizaki is 27-years-old and unemployed. He quit his prior job after working for the company for 3 months. Arata decides to take part in a research program. He takes medication that makes him look younger and he is to attend high school for a year. There, he falls in love with female high school student Chizuru Hishiro.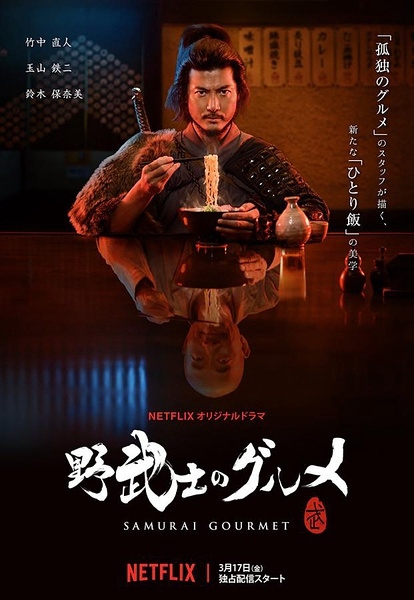 Based on: "Nobushi no Gourmet" by Masayuki Kusumi

Genre: Food, Life

Kasumi Takeshi has just retired and is quietly getting into his second life. He never had the luxury of a beer during the day on a weekday during his 35 years as a salaryman. But in that instant Kasumi gets acquainted with the taste of that one glass and eating alone. This is the start of his battle with eating by himself. It is an unexpectedly high hurdle for Kasumi to cross and one that he keeps fretting over.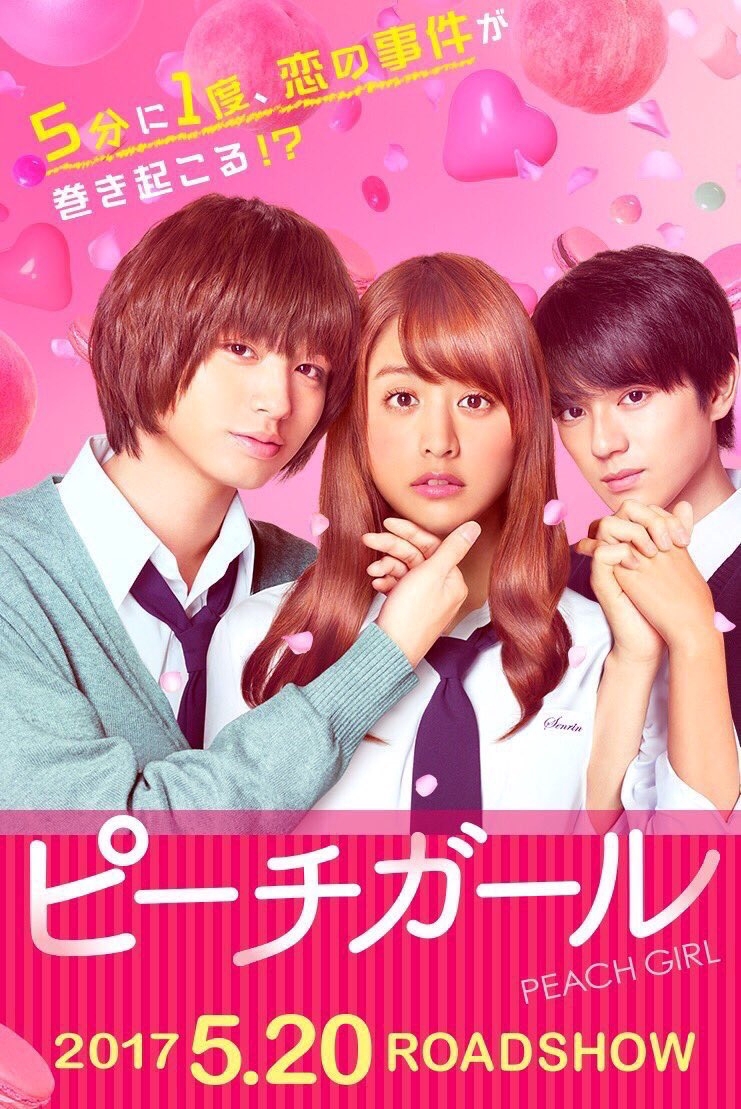 Based on: "Peach Girl" by Miwa Ueda

Genre: Drama, Romance, Shoujo

Momo Adachi (Mizuki Yamamoto) is a female high school student. She appears to be a wild girl due to her tan skin and dyed hair, but she is a actually naive and sweet student. Since her days in middle school, Momo Adachi has secretly held feelings for classmate Toji. Meanwhile, the most popular male student, Kairi Okayasu (Kei Inoo), becomes interested in her. Her friend Sae is jealous of her and tries to block Toji from Mom. Momo is conflicted with Toji and Kairi, but she has to make a decision.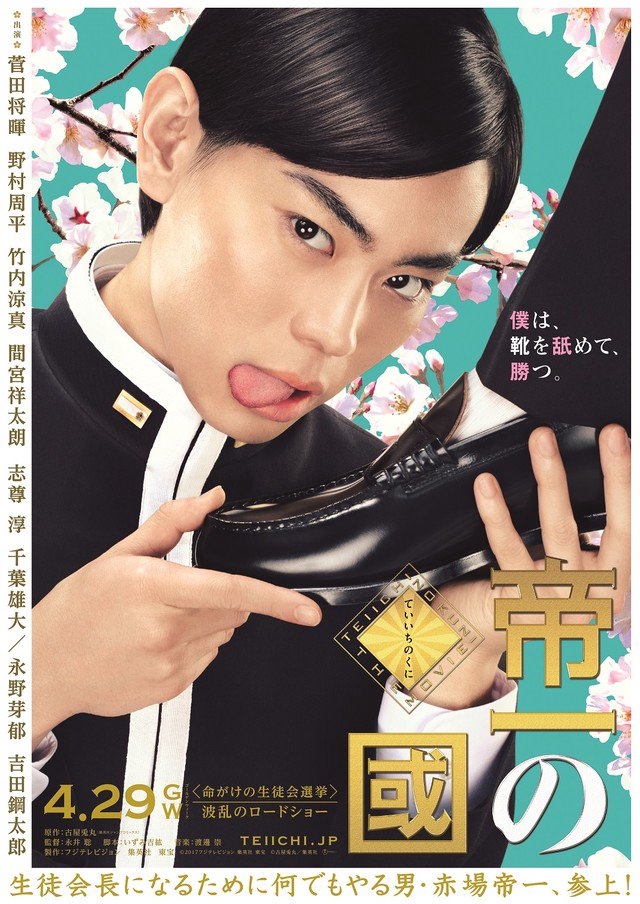 Based on: "Teiichi no Kuni" by Usamaru Furuya

Genre: Drama, Psychological, School

Teiichi Akaba is a student at a prestigious private male high school known for producing important politicians and bureaucrats. His dream is to become the prime minister and make his own country. To help achieve his dream, he wants to become elected as his school's student council president. The elected student president receives privileges and a better chance for promotions later in the political & bureaucrat world. A power struggle takes place surrounding the student election.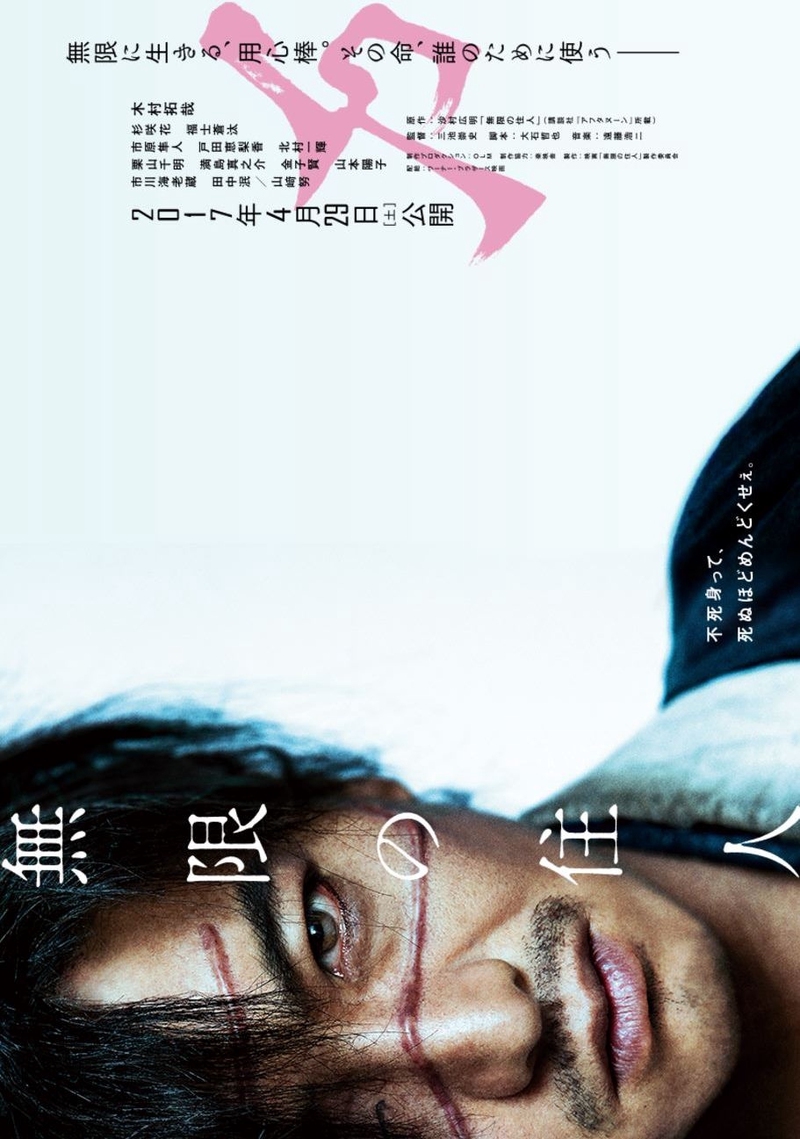 Based on: "Mugen no Juunin" by Hiroaki Samura

Genre: Action, Adventure, Drama, Historical, Martial Arts, Samurai, Supernatural, Seinen

Manji's younger sister is killed in front of him. With his wrecked body,he still takes revenge. A mysterious woman appears in front of Manji and gives him eternal youth and immortality. Rin Asano's parents are killed by the swordsmen group "Itto ryu" and her parents' fencing studio is destroyed. To take revenge, she asks Manji to be her guard. Rin and Manji begin their fight against "Itto ryu".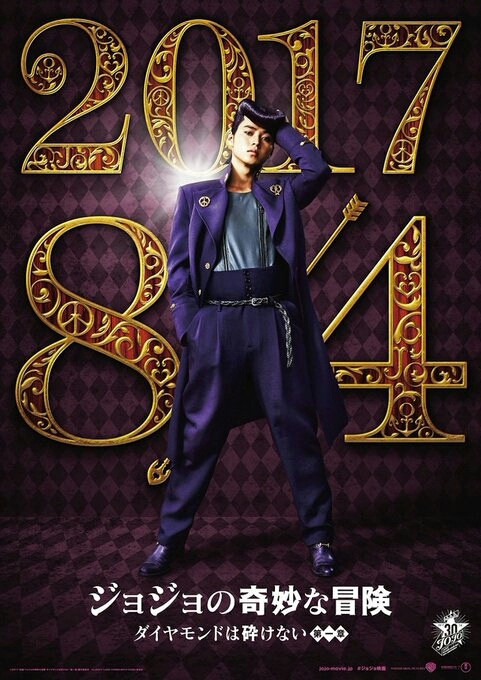 Based on: "JoJo's Bizarre Adventure Part 4: Diamond Is Unbreakable" by Hirohiko Araki

Genre: Action, Shounen, Supernatural

In the fictional town of Moriou, Josuke Higashikata is the illegitimate son of Joseph Joestar. He possess a Stand (super power), called Crazy Diamond, that allows him to restore or fix broken objects or animals. Josuke and his friends go to war with other Stand users.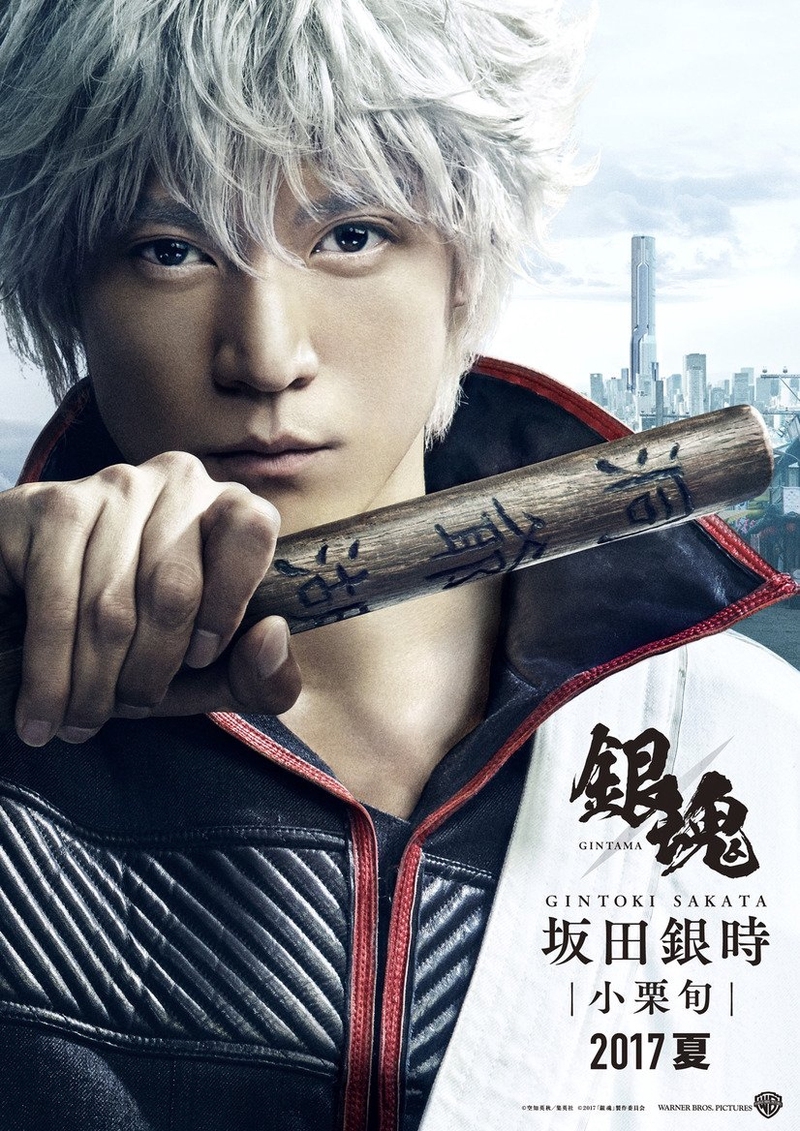 Based on: "Gin Tama" by Hideaki Sorachi

Genre: Action, Comedy, Parody, Samurai, Sci-Fi, Shounen

The Amanto, aliens from outer space, have invaded Earth and taken over feudal Japan. As a result, a prohibition on swords has been established, and the samurai of Japan are treated with disregard as a consequence.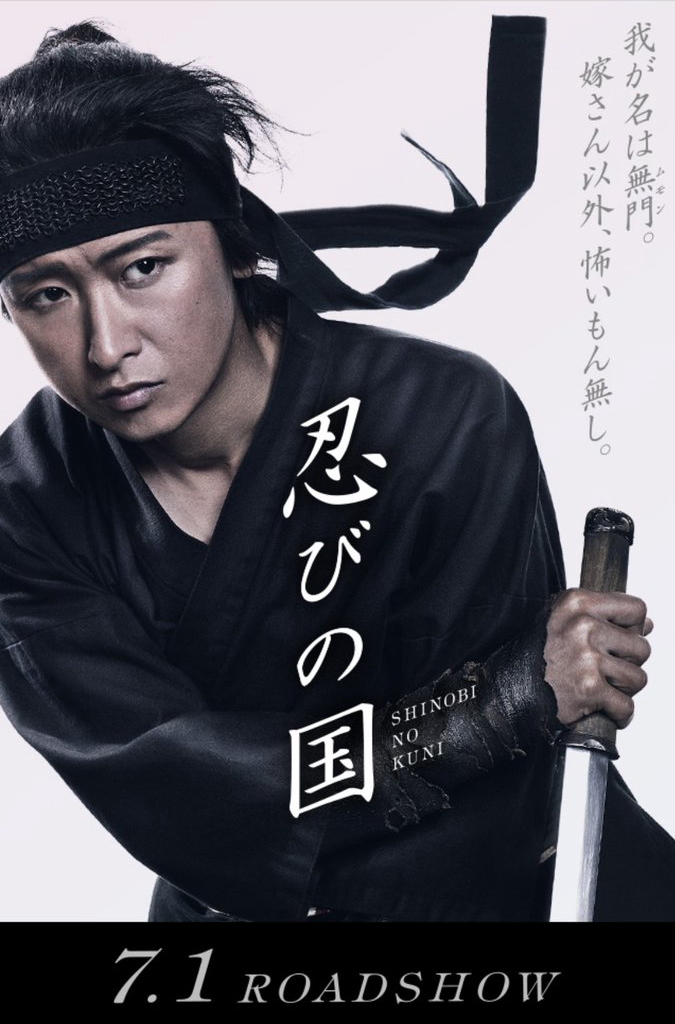 Based on: "Shinobi no Kuni" by Banno Mutsumi & Wada Ryou 

Genre: Action, Historical, Shounen

Mumon is lazy, but he is also the best shinobi from Iga Province. One day, he kills a shinobi from a different family for a reward. Mumon is unaware that his actions will lead to a deadly battle between the shinobi corps of Iga Province and Nobukatsu Oda's corps in Ise.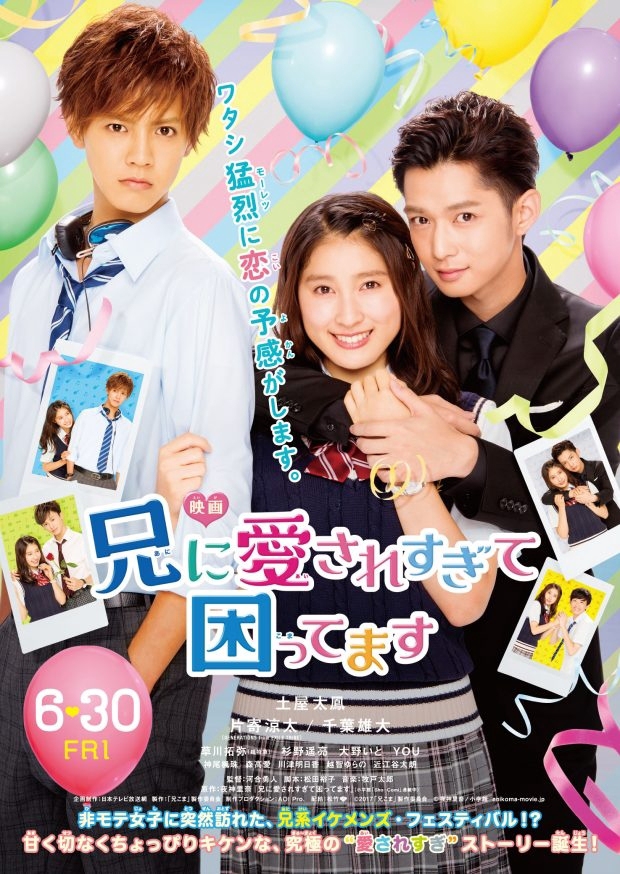 Based on: "Ani ni Aisaresugite Komattemasu" by Rina Yagami

Genre: Romance, Shoujo

Setoka Tachibana is a female high school student who has confessed her feelings to other boys 12 times, but has been rebuffed each time. Her older brother Haruka Tachibana cares for his younger sister deeply, but he keeps secret from her that they are not blood related. One day, Setoka's first love Takane Serikawa appears after many years and approaches her.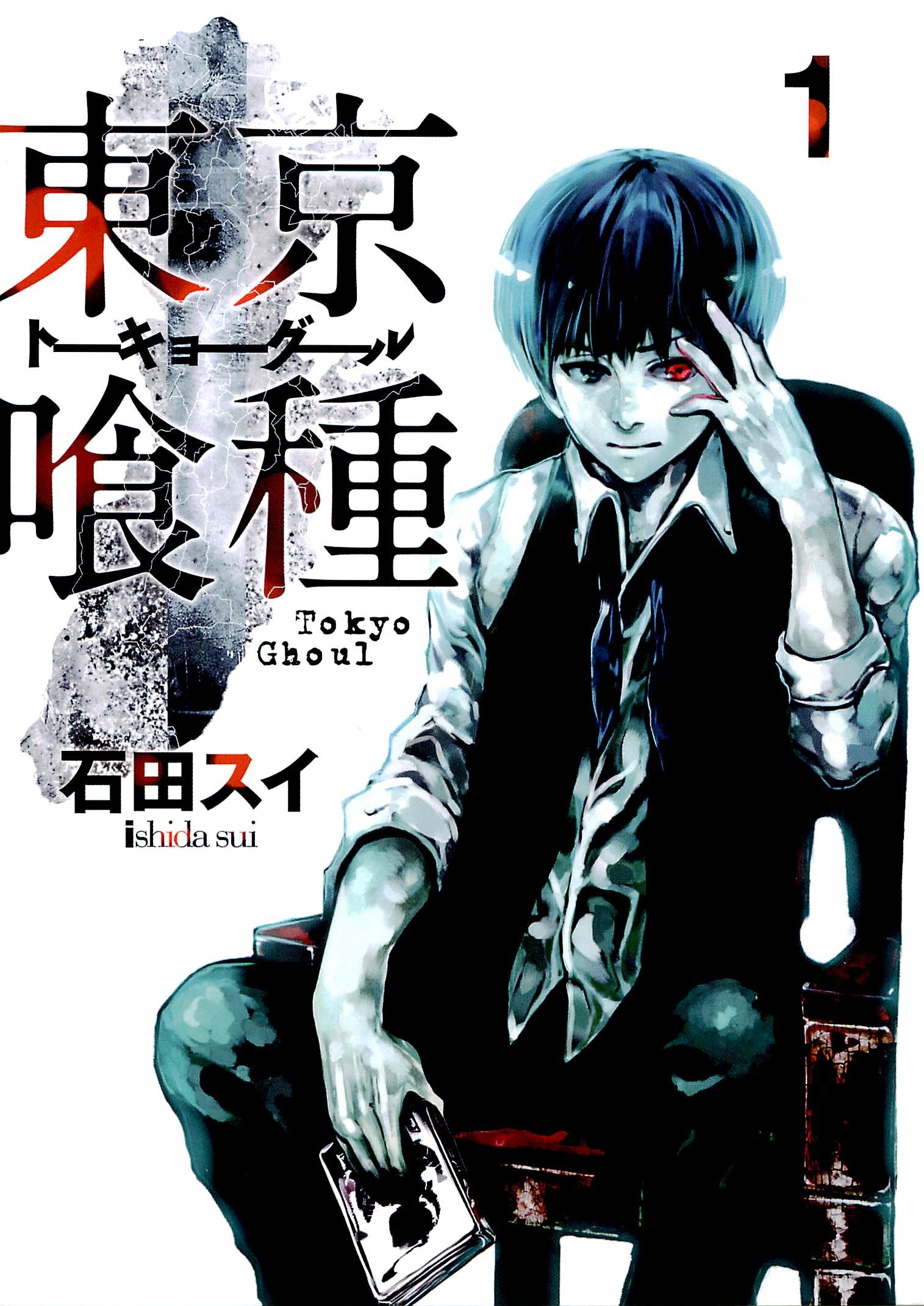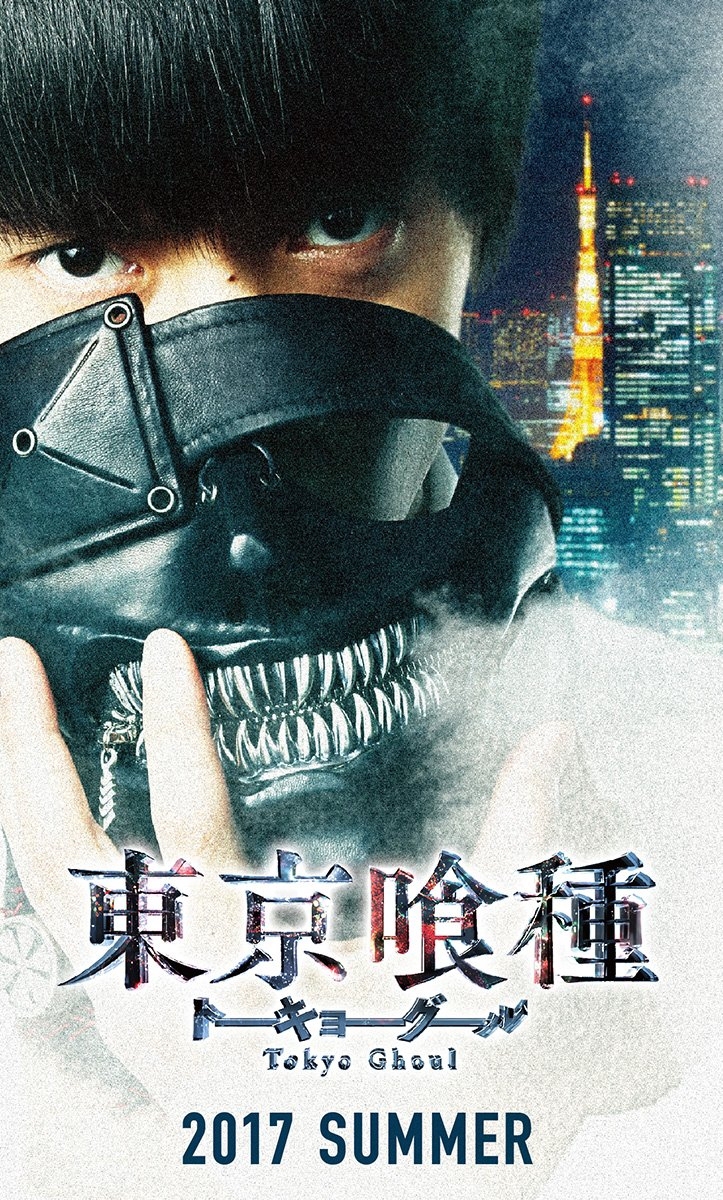 Based on: "Tokyo Ghoul" by Sui Ishida

Genre: Action, Mystery, Drama, Horror, Supernatural, Psychological, Seinen

University student Ken Kaneki becomes injured by Rize, a human eating ghoul. Ken is saved when a steel frame falls on the ghoul. They are both sent to the hospital, where Ken receives an organ transplant from Rize. Because of that, he becomes a half ghoul.