Editor Note: This article contains brief spoilers for each of the 7 dramas mentioned: The Moon that Embraces the Sun, Protect the Boss, City Hunter, The Heirs, Secret Garden,  Descendants of the Sun, and Love O2O. 
          You Had Me At Hello... 7 DRAMAS FEATURING LOVE AT FIRST SIGHT
Do you believe in love at first sight? Check out these seven dramas that show our OTPs falling in love at their first meeting...
* Some of these dramas may not literally have love at first sight, but the couple (or one lead) may feel a connection when they meet for the first time. As a result, they end up falling in love really fast.*  
---
Yeon Woo, the daughter of a high-ranking official, accompanies her mother to the royal palace to attend her brother, Heo Yeom's civil service examination congratulatory ceremony. Lee Hwon, who is the Crown Prince of Korea, falls in love with Yeon Woo at first sight. Yeon Woo is chosen as the Crown Princess of Joseon. After her death and his ascension to the throne, he does not love another woman again until he meets Wol, a female shaman who looks just like Yeon Woo.
Eun Seol, a former delinquent, bumps into Cha Ji Heon, the immature youngest son of a chaebol family, when she's on her way out from a gathering. Ji Heon drops his phone and due to his phobia of germs, can't pick it up. He asks Eun Seol to hand it to her since it was her fault. They start to bicker, when suddenly a bunch of gangsters show up. Eun Seol starts to fight them with one of her heels. She beats the gangsters and manages to run away, while Ji Heon is left alone with the gangsters. Beaten and bruised, all he's left with is the one of her high heels. He develops an interest in her, although not exactly the romantic type. Later-on, she joins his office as his secretary, and he falls in love with her.
Lee Yoon Sung first meet Kim Na Na when she arrives as a chauffeur to drive him and his 'date' to a hotel. They get in the car, only to be chased down by Kim Young-Ju who wants a word with Yoon-sung's date. When he can't locate his ID, he tries to force her out of the car, and before Yoon-sung has a chance to stop him, Nana jumps out. She handily throws him over her shoulder in her sparkly dress and heels, without even breaking a sweat. This incident ends up impressing Yoon Sung a lot.
Since City Hunter is not primarily a romantic drama, the romance factor isn't that strong. But the few sprinkles are enough to keep the drama balanced.
Kim Tan, who lives in US to study, meets Cha Eun Sang, who arrived from Korea in search of her older sister. He becomes interested in her the minute he sees her. When Cha Eun Sang's sister betrays her, he helps her. Eventually, to meet her again, he decides on returning to Korea.He feels himself falling for her, never realizing that she's the daughter of his family's housekeeper.
Though, this drama has a bit of a reputation about being cliché, the storyline being too repetitive and obvious, if you're new to dramaland, it's a good-enough watch.
Kim Joo Won, an arrogant and eccentric CEO, first meets Gil Ra Im, a poor and humble stuntwoman, when he mistakes her for actress Park Chae Rin. Though Gil Ra Im doesn't give him the time of day, he's fascinated with her, imagining her everywhere and constantly thinking about her. He's quite confused as to why he keeps thinking of her. He then enrolls at her stunt- academy to get closer to her. And although he's a bit jerk to her at first, Gil Ra Im does end up falling in love with him too.
Yoo Shi Jin, the captain of the Korean army special force, meets Dr. Kang Mo Yeon when he and Seo Dae Yeong send Private Kim Gi Bum to the emergency room. Kang Mo Yeon misunderstands the situation and is hard on Yoo Shi Jin, but this only intrigues him more.. "If you're a doctor, you must not have a boyfriend," Yoo Shin Ji says flirtatiously. "Because you're so busy." But Kang Me Yeon didn't give up any ground, shooting back, "If you're a soldier, you must not have a girlfriend. Because you're too tough." And thus begun their story.
Xiao Nai is a gaming expert who also happens to be the most popular student on campus. When he first comes across the gorgeous computer science major Bei Wei Wei,he immediately falls in love with her. But it's not Bei's looks that he notices; it's the ridiculous mastery with which she is commanding her guild and owning everyone in an online multiplayer game that makes her impossible to forget. Xiao Nai then decides to go on a quest to win Bei Wei Wei's heart. And he does so successfully, first in the game and then in real life.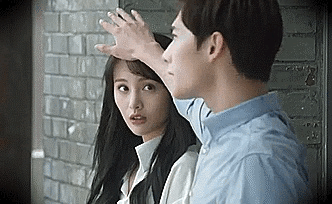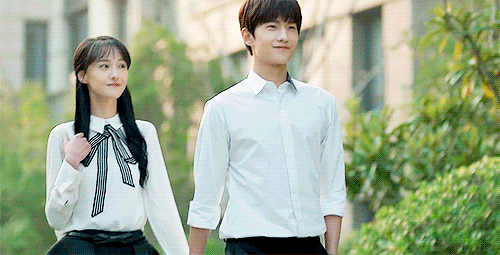 HONORABLE MENTIONS:
On The Way To The Airport : Boss & Me ; Witch's Romance : 
---
Which ones are your favorite?
If you think I forgot any, do mention them in the list!
---