9 KDRAMA CLICHES THAT WE LOVE!
Cliché : an expression, idea, or element of an artistic work which has become overused.
---
Kdramas are full of cliches, but that's not necessarily a bad thing. There are some cliches that we enjoy watching a lot. Here are 9 such cliches. 
                         #9: EATING RAMEN
(Almost) Every character in a drama develops a midnight (or morning, evening) craving for ramen. While this scene has been played numerous times, it's still an enjoyable (and yummy) one.
                       #8: SHOWER SCENES
For some reason, the male leads in kdramas find it easy to brood over their problems in the shower. But hey, we are not complaining. *Wink, wink*
        Descendants Of The Sun                                             Something About 1%
                #7: I HATE YOU- I LOVE YOU
Though sometimes it can be a bit frustrating to watch, this is one of the most entertaining plot-lines to watch. The excitement to watch them finally admit their feelings to each other is worth any frustration. It's a roller-coaster ride.
                 Another Miss Oh                                                Moon Lovers: Scarlet Heart Ryeo
                       #6: GENDER-BENDER
How someone can confuse a girl for a guy is beyond my understanding. But that doesn't make it any less enjoyable. The misunderstanding, as well as our main lead being confused about his feelings, makes for quite a fun watch! 
                     Love in the Moonlight                                                    Splash Splash LOVE
                #5: SLEEPING ON SHOULDER
These scenes are just so sweet and cute to watch.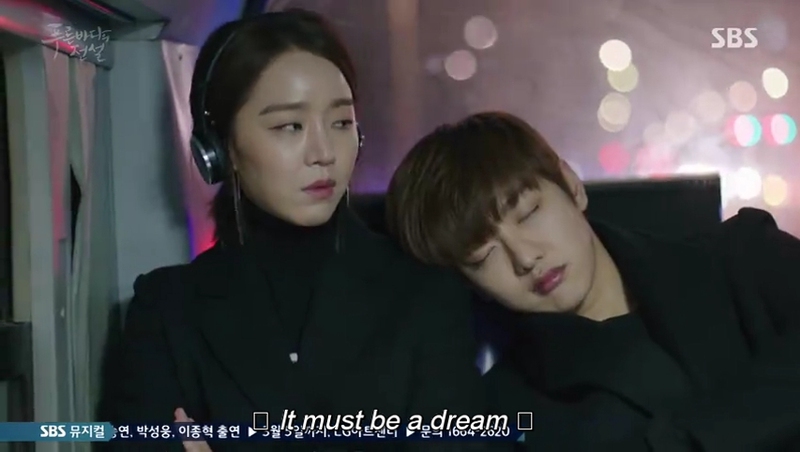 Uncontrollably Fond                                                  Legend Of The Blue Sea
                   #4: PIGGYBACK RIDE
This is without a doubt, one of the best transportation methods present in dramaland. Watching our oppa carry the passed out female lead to her home is so sweet. (The reverse piggyback ride where the female lead piggybacks her oppa is also available. and just as sweet.)
                   Blow Breeze                                                       Beautiful Gong Shim
                          #3: BACK HUG
Well, they are just so damn romantic, and that's all I will say.
         Weightlifting Fairy Kim Bok Joo                                                       Goblin
               #2: FORCED COHABITATION
Our leads forced into cohabitation are just one of the best things that can happen in a dramaland, whether it's due to a ghost-busting business or amnesia. 
              Bring It On, Ghost                                                             Shopping King Louis
       #1: ARRANGED/ CONTRACT MARRIAGES
When/Because parents force our leads to get married, they choose contract marriages as their way out. It's taking the cohabitation thing one step further. Watching them stumble their way to love is just...amazing.
            Something About 1%                                                         Marriage Contract      
---
Which one do you enjoy watching the most?