A MATCH MADE IN DRAMALAND - COUPLES OF 2016 KDRAMA!
A.K.A. COUPLES WE WISH WOULD DATE IN REAL LIFE!
Every couple in a drama is unique. They have their own qualities. Rarely do we find a drama where we don't like the main couple since each of them is enjoyable to watch in their own way. That being said, there are few times, when the chemistry between the main leads is sizzling. They look so natural on the screen that they leave quite an impression on our minds. So much so, that we wish they would date in real life! Here are 5 such couples of 2016 Kdramas who blew away our minds!
1. Oh Yeon Joo & Kang Chul (W- Two Worlds)
 Watching the surgeon female lead (Oh Yeon Joo) and manhwa's male lead (Kang Chul) fall in love in quite extraordinary circumstances, was one of the many things that fans loved about the drama.
2. Crown Prince Hyo Myeong & Hong Sam Nom (Love In The Moonlight)
The crown prince and the girl-pretending-to-be-a-boy were so fun to watch together in the drama. Both of them together were just the epitome of sweetness.
The time-traveling romance drama sure made an amazing watch, one of the reasons being the main couple. Watching their love-story unravel was a roller-coaster ride!
They are just too cute for words! The childhood friends whose relationship slowly and naturally evolves into something more. They were one of the most realistic couples in a drama.
Their dynamite chemistry was one of the many factors that contributed towards the huge ratings and immense popularity all over the world. Their love story of one of the most enjoyable ones of 2016!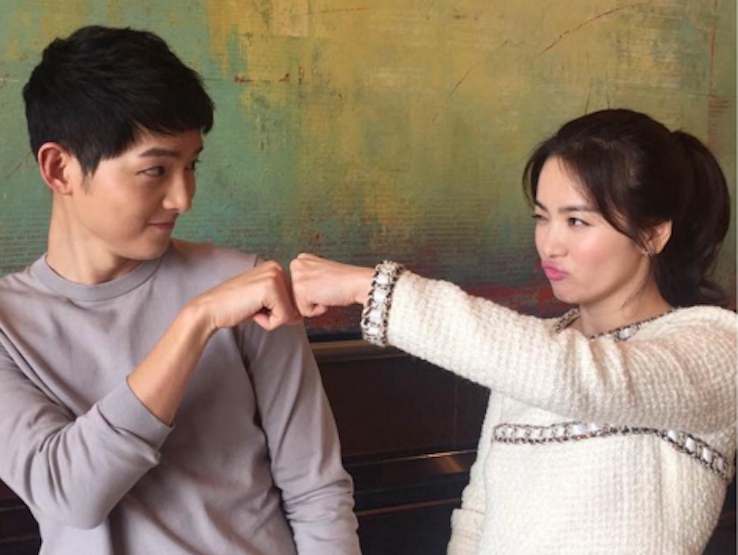 ---
Which one was your favorite couple of 2016?
If they're not on the list, make sure to comment, 'cause you know, there's always the next time!