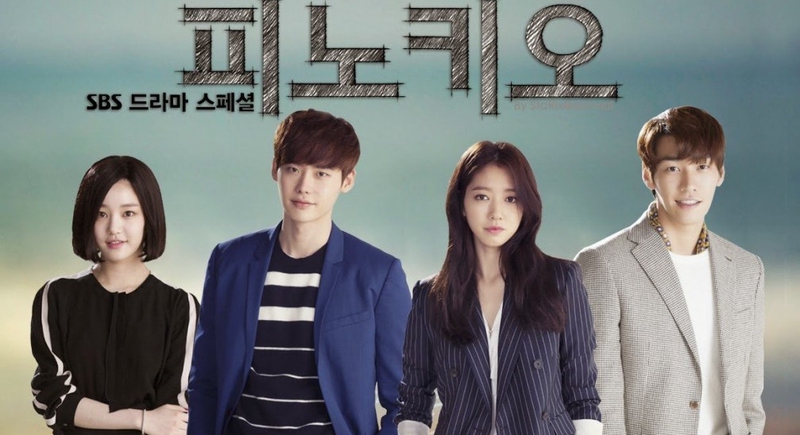 Pinocchio is about Choi In Ha (Park Shin Hye) who suffers from 'Pinocchio Syndrome' which means she hiccups when she lies. Her 'uncle' Choi Dal Po (Lee Jong Suk) was found washed up as a child and her grandfather adopted him. The two were raised together and were always at each other's throats. In Ha wishes to be a reporter just like her mother (Jin Kyung) who Dal Po has a large grudge against due to her ruining his family with her news stories which were not backed up by facts. Dal Po and In Ha eventually become reporters for two opposing companies and struggle with their love and their past, especially Dal Po who tries to avenge his wronged family. 
The whole drama was a roller-coaster, it messed with my emotions in every episode. I loved how this drama dealt with the situations that came up and worked around an amazing love story. But as a viewer, a couple I definitely would have loved to see more of is Yoon Yoo Rae (Lee Yu Bi) and Cap (Lee Pil Mo). What can I say, they were absolutely adorable and definitely drew the drama to an even better close in the last few episodes.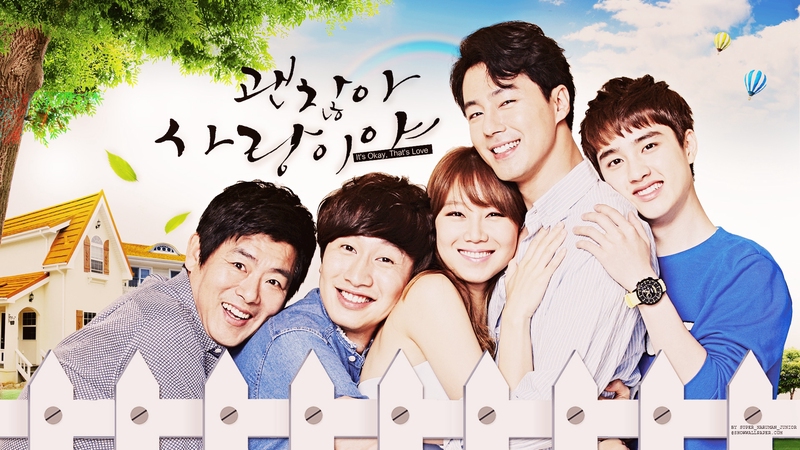 The show focuses on psychiatrist Ji Hae Soo (Gong Hyo Jin) and her relationship with Jang Jae Yeol  (Jo In Sung). The two both suffer from traumas due to their pasts and together they attempt to overcome them. There's also psychiatrist Jo Dong Min (Sung Dong Il), and Park Soo Kwang (Lee Kwang Soo) who suffers from Tourette Syndrome and cohabits with Hae Soo in a shared house, owned by Jae Yeol. Later on when Jae Yeol moves in, the four of them bond over events and mutual understandings. Eventually, it leads to Jae Yeol and Hae Soo falling in love. However, as the show loves to remind us, nothing is perfect and we witness the heartbreaks within all four characters as they struggle with their own issues and love stories. Throughout the drama, they will have to face multiple dilemmas and overcome them together.
I think most people who watched this drama cried their eyes out. One of the main reasons I loved this drama was because of how it dealt with mental illness, which was the main focus of the whole 16 episodes. One character that I will always love and appreciate is Han Kang Woo (Do Kyung Soo), played by EXO singer D.O who definitely shined in this drama with his excellent and moving performance. Honestly, if you're putting this drama off because it has an idol as one of the main characters then push the prejudice aside and watch it, it's heartbreaking and beautiful in many ways.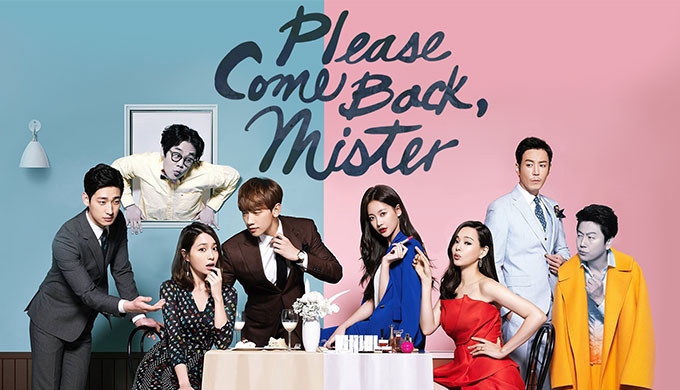 A hard-working husband, Kim Yeong Soo (Kim In Kwon) is worked to death but is given another chance and comes back to Earth to straighten things out in the body of Lee Hae Joon (Rain) who is extremely good looking and wealthy. Han Gi Tak (Kim Soo Ro) is an ex-thug who now owns a restaurant and previously had a relationship with Song Yi Yeon (Lee Ha Nui). She is now a fallen celebrity who asks him a favor, as her ex-husband is out to get complete custody of their child. Whilst helping her, Gi Tak dies and comes back to Earth as Han Hong Nan (Oh Yeon Seo), a beautiful woman with lots of flares. Yeong Soo and Gi Tak become friends while trying to sort out the lives they left behind when they died. 
This was the first drama I ever watched that was still airing. I absolutely lived for the story and hoped for all the characters to be happy throughout (except for a few). One character I fell in love with was Choi Seung Jae (Lee Tae Hwan) and I absolutely shipped him with Hong Nan, despite knowing that this relationship would never happen. This drama is filled with comedy and heartbreak and that's why I loved it so much, it had a somewhat okay ending but I'd love a second season!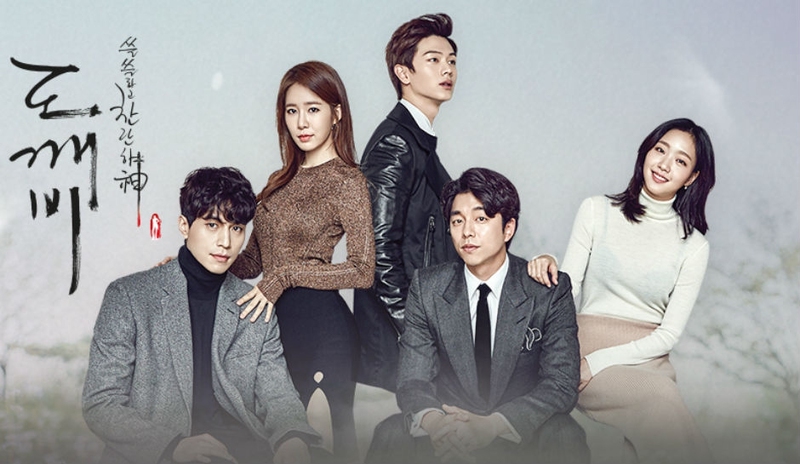 As many people already know, this drama is about the Goblin, Kim Shin (Gong Yoo) and the goblin's bride, Ji Eun Tak (Kim Go Eun). The other relationship the drama focuses on is between Grim Reaper (Lee Dong Wook) and Sunny (Yoo In Na). 
Kim Shin is the immortal Goblin and he cannot die until his bride is re-incarnated and pulls out the sword stuck in his chest. Shin then meets Ji Eun Tak, a girl who summons him by blowing out fire. At first, she believes him to be a ghost because she has been seeing them for many years. Later on, both of them realize their identity as the Goblin couple, though when Shin has finally gotten to know her better he doesn't want to end his life anymore. Meanwhile, the Grim Reaper will also interact with the couple as he lives with the Goblin.
Goblin in all of its glory was fantastic, it had the right amount of tragedy, comedy, and romance. I loved almost every minute of it, the minutes I didn't enjoy being those I spent sobbing. I was very pleased with every aspect of the story and loved the ending, which can be rare with a melodrama as we all know.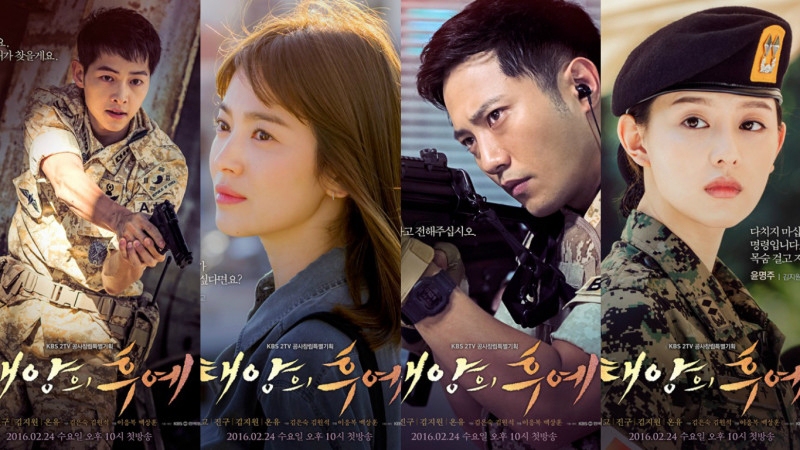 The drama focuses on the relationship between a doctor, Kang Mo Yeon (Song Hye Kyo), and a soldier, Yoo Shi Jin (Song Joong Ki). The two meet on rocky terms due to Shi Jin and his friend, Seo Dae Young (Jin Goo) injuring a thief, Kim Gi Bum (Kim Min Suk). Mo Yeon mistakes the two as thugs and treats them coldly. The two begin to date but due to the constant clashing of their jobs, they break up, and Shi Jin is sent on a peacekeeping mission to Urk. However, eight months later, as punishment, Mo Yeon is sent to Urk to lead the medical team, and there the two meet again and fall in love. Dae Young also has his own romance with an army doctor, Yoon Myung Ju (Kim Ji Won). As both couples fall in love, they also have to deal with deadly situations in the war-torn Urk. 
Due to it being set in a war-torn country, there is a lot of angst and tension of what could happen to the characters that we've come to love. The drama again has a perfect balance of romance, comedy and the tragedy that makes it a melodrama. The second couple was just as charming as the leads, which really made me love this drama. Also, the bromance between the two male and two female leads (towards the end) made the show even more perfect. This drama won me over months ago and I still love it to this day. 
I'd like to apologize for the lack of variety with these dramas, they are all very popular series but I'm not a big fan of the genre and therefore haven't delved into it to find any hidden gems! If you have any suggestions, please comment them and don't be afraid to state your favorite melodramas!