In no particular order.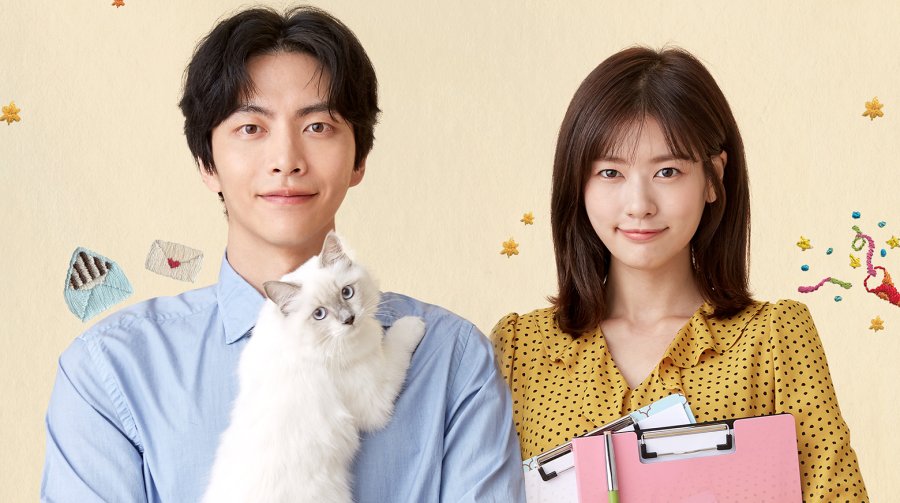 This drama came to me during a drama slump. I was four episodes behind and caught up in no time at all. I immediately fell in love with the six main cast members, especially the main two leads. This drama was everything I wanted from a drama, a classic trope (Flatmates turned lovers), massive character development and cute underlying subplots. AND the cat was adorable. 
Nam Se Hee (Lee Min Ki) is a single man in his late thirties, he has chosen not to marry and only focuses on work. Yoon Ji Ho (Jung So Min) is a writer and desperately wants to move out of the home she lives in with her brother and his wife who are expecting a child. Through connections, Ji Ho moves in with Se Hee and they agree to have a contracted marriage. Their relationship begins there. 
---
This is actually a Thai drama, but I genuinely think this was one of the quickest dramas I ever watched.  It was so cute and cheesy and the three main pairings were amazing, despite the fact the third pairing wasn't introduced as a romantic couple this season (Yes 'This season', it's set to have three seasons!!) If you enjoyed the drama Sotus: The Series, you're bound to love this one just like I loved it. 
Yo (Pinnirat Suradej) gets into the same university as his longtime crush Pha (Thanit Itthipat). Pha is extremely popular and doesn't recognise Yo immediately and once he does he realises that Yo is the same boy he fell in love with years prior. Yo realises he will get to see Pha more if he participates in the star and moon contest as the moon of his faculty.
---
It was so refreshing to see an amazing drama without a significant romantic subplot and with older actors as main leads, this drama also came to me during a drama slump earlier in the year and I fell in love, an intelligent housewife with a love for solving crimes and a cocky detective, what more could I want! There's also going to be a season two!! I'm more than excited for this.
Yoon Seol Ok (Choi Kang Hee) is a housewife who used to dream of being a detective, she is extremely smart and has a knack for solving cases but gave it all up when she got married and only supported her husband and his family. However, she meets Ha Wan Seung (Kwon Sang Woo) a detective and they both agree to work together to solve cases. 
---
What are your top 3 dramas of 2017?
Thanks for reading!