A Stalker's Guide to Lu Han
Cub, have you been watching episodes of the Chinese version of Running Man again?
Yes, yes, I have, because I have Luhan fever and the new episodes of Fighter of the Destiny haven't been subbed yet!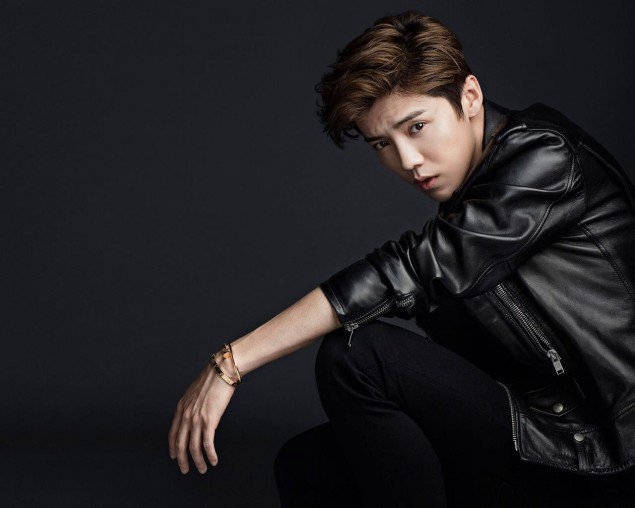 He's adorable, smart, and incredibly talented. Here are all the things you need to know about Luhan...
---
EXO
I'm starting at the beginning and working my way up, so of course, I had to include EXO. Luhan was a member of the South Korean-Chinese group EXO and their subgroup EXO-M from 2011 until October 2014, when he filed a lawsuit against SM Entertainment to nullify his contract and effectively left the group. While I'm sad he left the group and am still a fan of EXO, it is clear to me that Luhan is happy where he is now and so I am also happy for him and hope he continues to shine doing what he loves. 
Random train of thought, the nostalgia is so real right now after watching the EXO-M version of Overdose. Seeing Kris, Luhan, Tao, Lay, Chen and Xiu Min all together in this music video, wow, the emotions I'm feeling. 
BRB, drowning in memories...
---
Luhan made his movie debut in the 2015 movie Back to 20 which was the Chinese remake of South Korean film Miss Granny. I must admit I have not fully watched this film the ending was spoiled for me. However, the parts I have seen looked great and Luhan seems particularly teenage angsty in this movie which I don't mind because broody Luhan is definitely not hard on the eyes.
Back to 20 is about a 70 year old woman (played by Gui Ya Lei) who transforms back into a 20 year old woman (played by Yang Shan) and the craziness that ensues because of this, like the fact that she joins her grandson's (who is played by Luhan) band to relive her dream of being a musician.
Luhan also sang the OST 'Our Tomorrow' for the film.
---
I guess it was the year of remakes. Luhan starred in The Witness which was the Chinese remake of South Korean film Blind.
This was the beginning of my Luhan addiction, I mean, Luhan on roller skates, yes: ROLLER SKATES!
The Witness is about a woman (played by Yang Mi) who witnesses a murder, however, she also happens to be blind. She cooperates with the police to reveal important clues using her heightened senses in order to catch the killer. Along the way, another witness comes forward, a spunky, over confident, borderline rude roller skater played by Luhan.
The movie was fantastic, I would even go so far as to say I liked this version better than the Korean version.
I watched this movie and fell in love with Luhan. He did a great job as this cocky guy that is an amazing roller skater. Not only that but his character has more to him than just his skates, and I was impressed by the different sides of his character that Luhan was able to show.
Of course, Luhan released a single that became the OST for this film titled 'Medals'.
---
I actually saw Time Raiders before I watched The Witness and while I really enjoyed this movie, I had not caught the Luhan Fever yet. It was likely because I was more into the drama version of this movie called The Lost Tomb which came out before this movie did. See, The Lost Tomb is about some of the same characters, it just has a different story line and completely different actors in it. It is also where I became addicted to Li Yi Feng, so my heart was full at that time, sorry little Lu.
Time Raiders is about a family of tomb raiders that discover what appears to be an ancient and lost kingdom. They recruit expert raiders, such as Zhang Qi Ling played by Jing Boran, and journey into the kingdom, where many obstacles await them.
In this film, Luhan plays an innocent kid that loves artifacts and wants nothing more than to journey into this ancient kingdom and discover many new things. However, he is overprotected by his family that does whatever they can to shelter him and keeps him from this side of their family. He was so adorable in this movie and his interactions with Jing Boran made me internally scream.
---
So I originally had no intention to watch this movie because it just didn't look like a good movie to me. Then I found out that Luhan was in it and I got really excited to watch it, but after watching it I was back where I started, only this time I was disappointed. 
In this movie, we have Matt Damon playing a sort of mercenary. He and his comrade discover The Great Wall of China as it is being built while looking for a special kind of gun powder. However, there is more to this wall than they know, and they learn that the wall and all of the people guarding it are protecting everyone from terrifying creatures.
I was not satisfied with this movie but I will admit there were things I liked, for example, the armor design was cool. The battle scenes were also very well done, with the female warriors bungee jumping off the wall to kill the creatures, that was epic. But I didn't like the storyline or the romance and I really didn't connect with many of the characters.
Luhan played one of the soldiers who wasn't very skilled at combat and wasn't very brave in the beginning, but throughout the movie, he becomes stronger and grows as a person. There wasn't enough of him in this movie, I did see him become a stronger character in the end but the parts he was in were so little. I kept screaming for more Luhan and just didn't get what I wanted.
---
Fighter of the Destiny is the first Chinese drama that Luhan has done. It is currently airing on Youtube and is also the main source of my despair right now as I wait for them to sub the episodes.
Fighter of the Destiny is about a young man named Chen Chang Shang (played by Luhan) who has known he would not live past the age of 20 ever since he was little. However, he refuses to accept this fate and journeys beyond the temple he grew up in to change his destiny.
I love this show! From all the different characters with their clashing personalities to the heart-wrenching story of the main character, everything is just so good.
Luhan is amazing in this role, he plays a very intelligent and caring young man that refuses to accept the fact that he is going to die. That being said, I hope this show doesn't decide to break my heart and actually let him die in the end. Just the thought makes me sad.
You can check out the first episode here: Fighter of the Destiny 01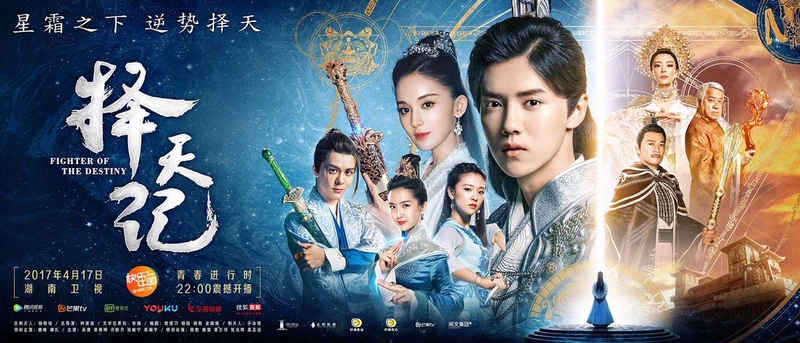 ---
Additional Info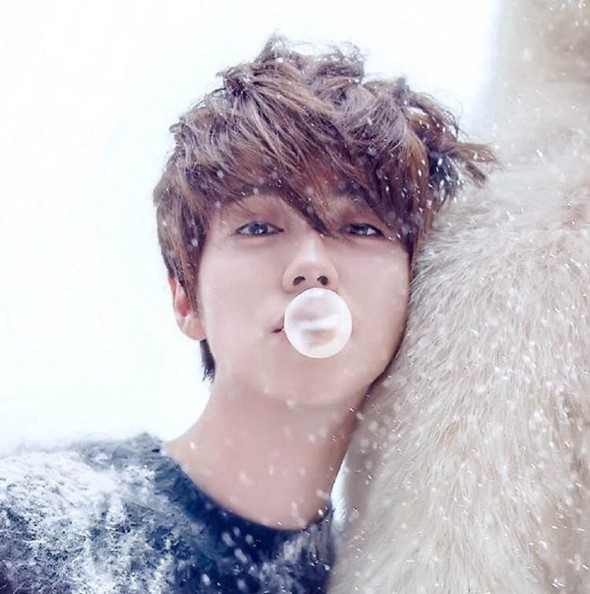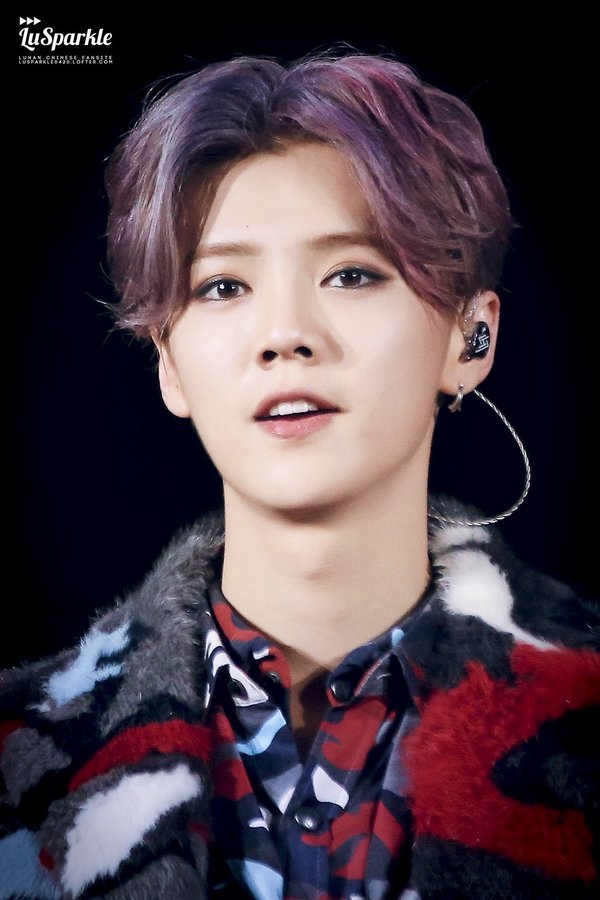 Luhan's nickname is Little Lu/Little Deer (as Lu means deer in Chinese). He is often compared to a deer because he has a smaller frame but is very fast on his feet.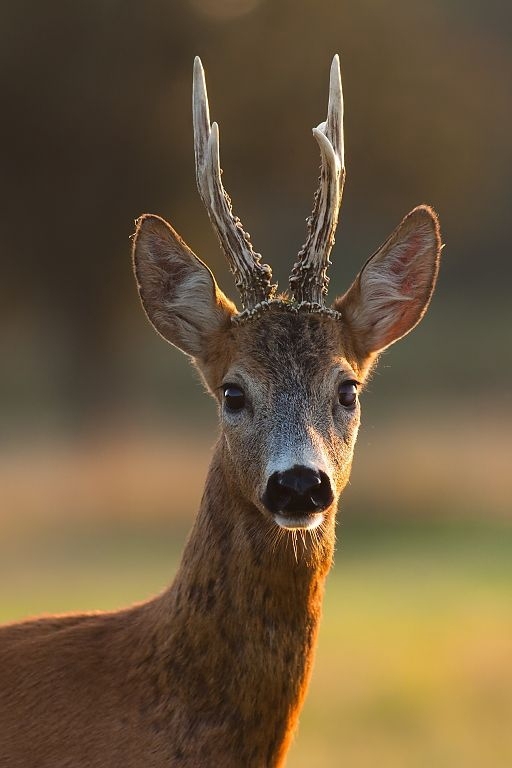 In October 2015, Luhan was announced as the Official Ambassador of Star Wars in China. He even released a single titled The Inner Force, which was the official Chinese promotional song for Star Wars: The Force Awakens.
Besides being a talented actor, he is also an amazing singer and dancer. So I wanted to end this article off with one of my favorite songs by him. Once you hear it, you just can't get it out of your head.
---
So hopefully, all of you now understand why I have Luhan Fever. I'm going to go back to watching the Chinese version of Running Man since I'm still waiting on those subs for Fighter of the Destiny.
Til next time! ~Cub