Hello, Drama Fans!
There are many K-dramas which are overall amazing and enjoyable to watch, but they don't get the amount of appreciation they deserve. 
Therefore, in this article, I'll be mentioning a list of 5 romantic Korean dramas which, in my opinion, deserve more love and appreciation! 
These dramas may have proper ratings, but most people either don't know about them or most people never bothered to check them out.
---
 
Summary
Bo Nee, who wholeheartedly believes in superstitions, meets a man who believes in science and mathematics. She has to find a man born in the Year of the Tiger according to her fortuneteller, and soon after, she gets entangled with a man who has never shown any interest in women or even dated one. This is a love story that follows an improbable couple that tries to reconcile their differing outlooks on life by overcoming superstitious beliefs and proving that destiny is not preordained. 
Starring: Ryu Joon Yeol, Hwang Jung Eum, Lee Soo Hyuk
This drama was really sweet to watch! Has a heart-warming yet a funny plot. The chemistry between the leads was wonderful and I really wished to see more from them. Has some small plotholes here and there but overall, this was light-hearted and an adorable drama to watch!
---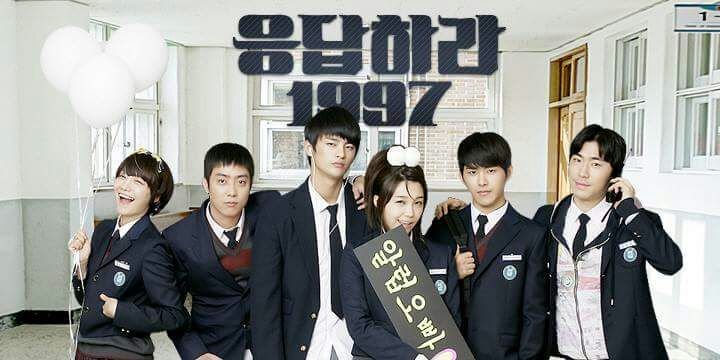 Summary
Set in the 1990s, the drama centers around female high school student Shi Won, who idolizes boyband H.O.T, and her five high school friends in Busan. The timeline moves back and forth between their past as 18-year-old high schoolers in 1997 and their present as 33-year-olds at their high school reunion dinner in 2012, where one couple will announce that they're getting married. 
Starring: Jung Eun Ji, Seo In Guk, Hoya
This drama was filled with nostalgia and humour! The portrayal of the friendship and life of teenagers from the 90's was well executed through this drama and none of the episodes failed to make me laugh. Reply 1997 was the best in the Reply series, in my opinion. 
---
 
Summary
Kang Hye Soo, a widowed single mom, has a 9-year-old daughter to raise but is diagnosed with a brain tumour. Then, she is offered to be her boss Han Ji Hoon's legal wife just for 3 months and accepts his offer hoping to leave her daughter in the care of a legal guardian. The underlying message of this drama is that money and fame are meaningless when it comes to attaining happiness, and love is the only salvation for people. 
Starring: Uee, Lee Seo Jin, Shin Rin Ah
Definitely, a drama which you should watch with tissues in front of you. Marriage Contract has to be one of the most underrated dramas despite its beautiful story. It depicts the hardships and struggles of life, and the need for love in life. 
---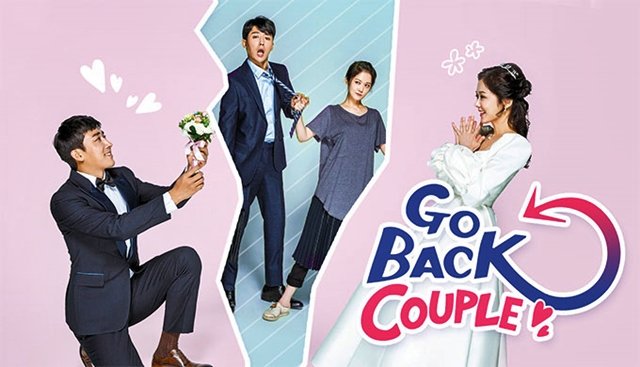 Summary
Choi Ban Do and Ma Jin Joo are both 38 years old and a married couple. Choi Ban Do has been burdened with being the breadwinner and Ma Jin Joo is a housewife with low self-esteem. Even though they loved each other when they married, they now hate each other. They both regret marrying at such a young age. The couple travels through time and finds themselves as 20-year-old university students when they met for the first time.
Starring: Jang Na Ra, Son Ho Jun, Jang Ki Yong
Many would disagree with me on this drama being underappreciated but I never see anyone talking about this drama anywhere. This drama was amazing, in my case. The story was fun and heart-warming at the same time. It saddens me how it was short in length but they were able to wrap the drama up perfectly with making it neither draggy or rushed. 
---
 
Summary
Based on the tragic Joseon legend, this drama is about the love story between King Jung Jong and his Queen Dan Kyung, who was crowned and deposed within the span of a week due to rival political factions that controlled the king's rule. According to historical legend, after the queen was dethroned and removed from the palace, the king would walk to the outside royal pavilion every day and sigh as he gazed at a mountain in her direction. After hearing this, she placed a red skirt, her favourite to wear in the palace, on a rock on the mountain face so he would know that she was well and that she still yearned for him. 
Starring: Park Min Young, Yeon Woo Jin, Lee Dong Gun
For a drama starring such a famous actress like Park Min Young, I was surprised by how underappreciated this drama is. I'm still currently watching this drama but so far, this drama is really enjoyable and beautiful. At times, it is funny and really adorable but again in some other moments, it's heavy and really intrigues you with the story. The acting by the cast is really amazing in this drama.
---
Thank you for reading my article!
 Mention your top 5 K-dramas which you think are underappreciated and deserve more love!